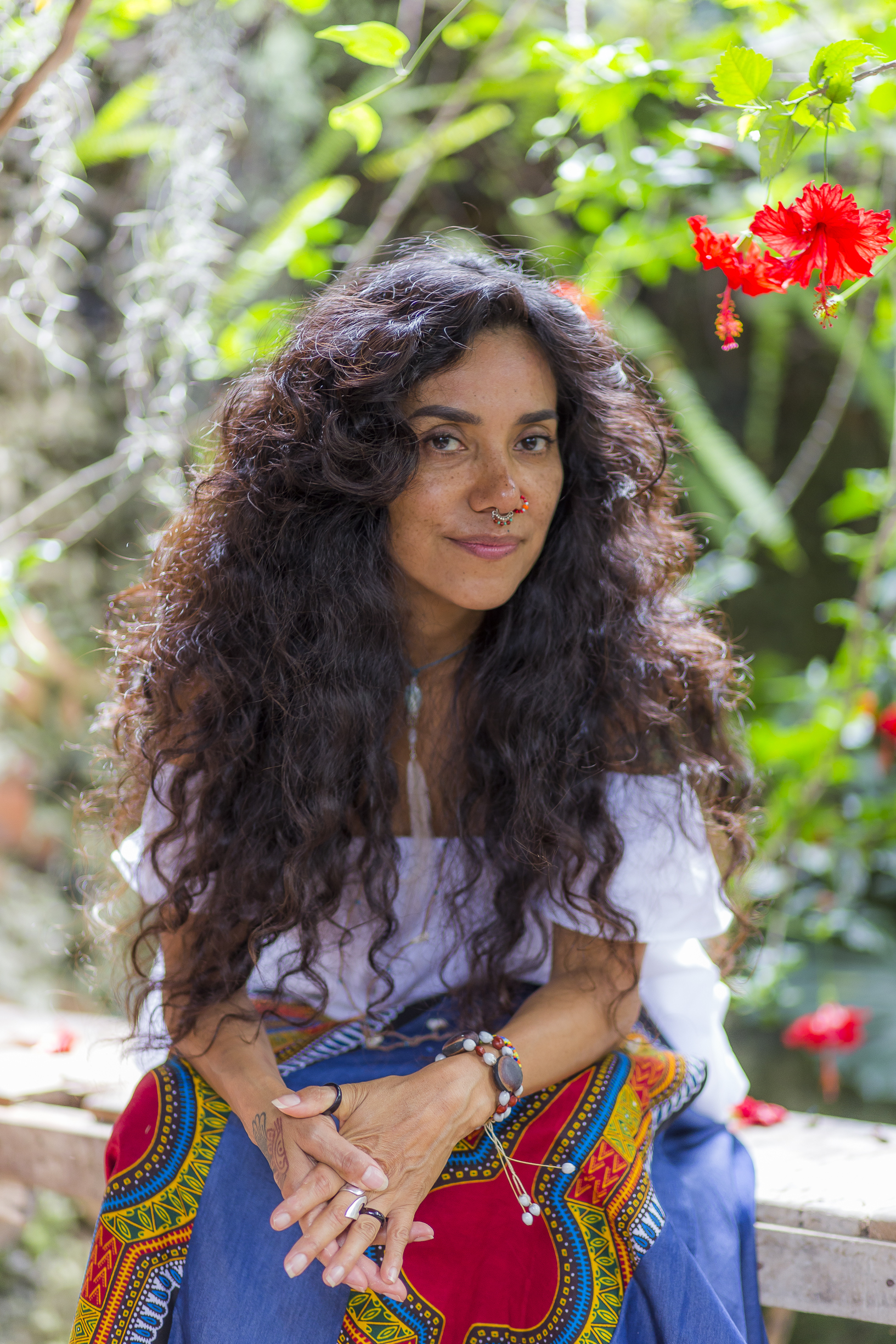 photo: Gustavo Barrios
Yuyi Morales was born in Xalapa, Mexico, where she currently lives. A professional storyteller, dancer, choreographer, puppeteer and artist, Morales has won the prestigious Pura Belpré Award for Illustration five times, for Just a Minute (2003), Los Gatos Black on Halloween (2006), Just in Case (2008), Niño Wrestles the World (2013) and Viva Frida (2014), also a Caldecott Honor Book. Morales's new picture book, Dreamers (Neal Porter/Holiday House), is an account of her own immigration experience, when she moved with her baby son to the United States.
How do you see Dreamers?
Sometimes, when the work is new or you are still creating it, you may not know what the meaning is yet--there's just an urgency there to bring it out. Sometimes it takes some time before you realize; before you understand where it comes from. In the case of Dreamers, the initial intention was for me to feel like I was doing something meaningful in a time when our culture and political environment had changed so drastically.
Eventually, I came to see this book as a recognition of the many gifts that immigrants bring to a new country. At the beginning, that wasn't my intention. I was just doing this story that was my own journey. People ask me about when I came, and I realized that my narrative was mostly, "I came with pretty much nothing." And my narrative had been that for a long, long time: I came and I had nothing with me. [There is this idea that] immigrants come to take what has already been worked and harvested by the hardworking people of the United States. At some point, I started realizing it is an illusion that [immigrants] come empty-handed. And it's an illusion that we believe as well. But the truth is that we carry much more with us every time we cross the border.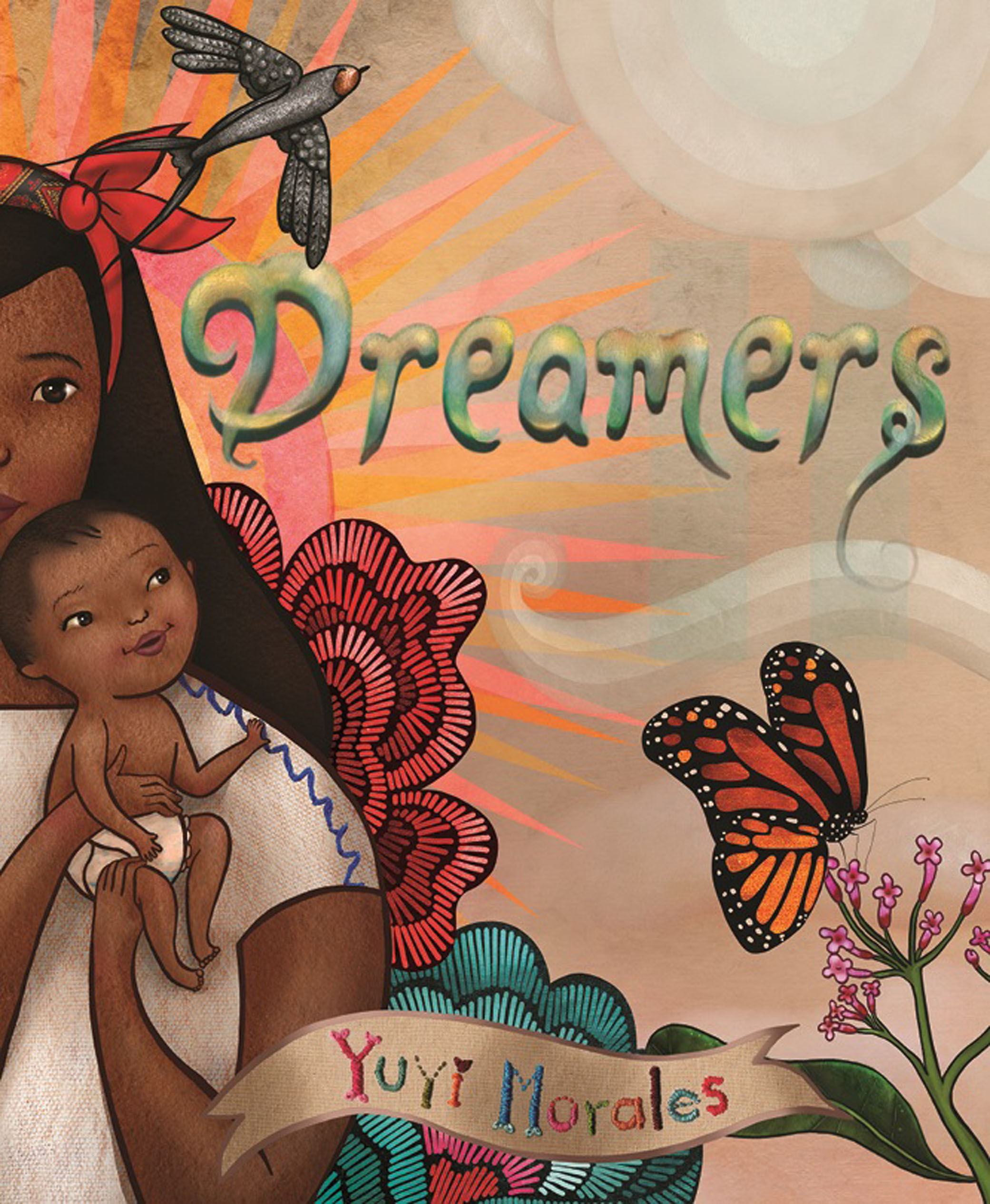 In the book, you use a pretty expansive vocabulary. You have "resplendent" in there.
I love that word!
Why is that?
In Spanish, we have words like that and you can almost feel them. It seems to embody [the meaning]. And I'm going to blame my Spanish because I think in Spanish--I will think of words like that and then I try to translate. Even now, I mix languages. So, sometimes I use words that are more Latin based because I don't recognize that they are not used as much in the United States.
You call the library "suspicious." Did you actually feel that way?
The first time I entered a library, it was as a mother, and I had never been in a library [like that before]. My mother-in-law brought me. She didn't speak any Spanish and when she took me there the first time, I had no idea where she was taking me. She made me understand that we were going somewhere so I grabbed [my baby] and got in the car with her, not knowing where we were going. From that moment, the whole thing was a mystery. She could not explain to me what [the library] was--all she could do was let me loose there. I tried to ask her if we could really grab the books. I stationed myself in the children's section. Then I looked at other people and realized they were taking the books from the shelf and so I took the books from the shelf. It was suspicious because I didn't know what to expect--I wasn't sure I was doing the right thing and behaving the right way. And then, almost in every nook, there was something I had no idea even existed. There was a book about making books, about making puppets, even about illustrating children's books. Books about things I had never imagined.
There are a lot of transitions from English to Spanish, and the Spanish is not italicized. Was that on purpose?
I think that English and Spanish--especially because Mexico and the United States are so close--are like hermanos. So, the language [in the book] is like that. In my life, English has become part of Spanish and Spanish has become part of English. We didn't want to make a differentiation because the whole thing is tied. It's not "I tell you one thing in English and then I tell you the same thing in Spanish so that you understand it." It's that both of them weave together into one single language.
Tell us about the mother's skirt--it looks like feathers and it looks like fire and it looks like waves. It's distinct and consistent.
It's very alive. I had no idea how I was going to dress her. And I didn't want to change her outfits because, in a way, the story was becoming more of a tall tale, more like mythology. Among the Aztecs, sacred Aztec women were identified by their skirts. The names would be descriptions of the skirt [the woman] was wearing: "the skirt made of snakes" or "the skirt made out of the Milky Way" or "the skirt made of stars."
In this case, the mother is the one with "the skirt made out of paper." It is crepe paper and craft paper. When I was a child, our mothers would create outfits for us for festivals. Because the economy wouldn't allow for anything fancier, parents made those costumes out of paper. And to me, that always felt like being poor. I felt that it was a vulnerability, not a strength. And I realized that those things that felt like weaknesses, in carrying them into the United States, were actually my strengths. --Siân Gaetano, children's and YA editor, Shelf Awareness