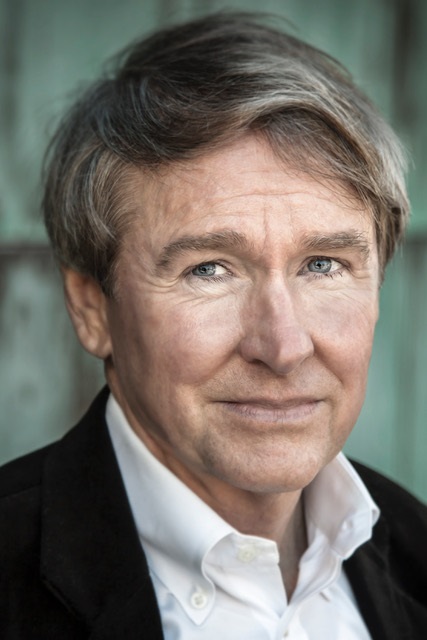 photo: Thorne Anderson
Ben Fountain's novel,
Billy Lynn's Long Halftime Walk
, received the National Book Critics Circle Award, the
Los Angeles Times
Book Award and was a finalist for the National Book Award; it was made into a movie directed by Ang Lee. Fountain's first book, the story collection
Brief Encounters with Che Guevara
, received the PEN/Hemingway Award and the Barnes & Noble Discover Award for Fiction, as well as a Whiting Writers Award. His new nonfiction book,
Beautiful Country Burn Again
(Ecco), takes as its starting point a series of essays and reportage that Fountain wrote for the
Guardian
on U.S. politics generally, and the U.S. presidential election in particular, during 2016.
On your nightstand now:
I've been on a short story streak lately, and the books at the top of the stacks reflect that. I'm bouncing among collections by Leonora Carrington, Jim Shepard, Julio Cortázar, Jorge Luis Borges, Clarice Lispector, Don Waters, Mark Richard, and Andrea Barrett. Digging down past the short story layer, I'm finding In the Shadows of the American Century by Alfred McCoy, We Were Eight Years in Power by Ta-Nehisi Coates, Sonnets for My Past and Future Assassin by Terrance Hayes, the Bible, Catalog of Unabashed Gratitude by Ross Gay, Homelands by Alfredo Corchado, a couple of essay collections by Norman Mailer, The Cross of Redemption--Uncollected Writings by James Baldwin, a monograph on the pirate Blackbeard and a graphic novel, Kiki de Montparnasse.
Favorite book when you were a child:
Two books come to mind. We Were There at Pearl Harbor by Felix Sutton, which my friends and I read over and over in fourth and fifth grades (we took turns checking it out of the school library). I found it on the Internet some years ago and started ordering old copies for the kids in my life, and it's still as good and gripping to me as it was in grade school. Another book, also repeatedly checked out from the school library (Northwest Elementary in Kinston, N.C.) was a substantial kid's biography of Winston Churchill. Impressively thick, with wonderful line drawings throughout, and full of ripping yarns. It was probably published in the mid 1950s, and if I could ever remember the title and find a copy, my happiness would be complete.
Your top five authors:
Oh, geez. It depends on who I'm walking around thinking about that day. But folks who tend to stay at the forefront of my mind are Gabriel García Márquez, Joan Didion, James Baldwin, Norman Mailer, Toni Morrison, Garry Wills, Ernest Hemingway, Thomas Berger, Alma Guillermoprieto, Walker Percy, Ezra Pound. It's basically a village in my head, hard to narrow it down to a few names.
Book you've faked reading:
The Bible.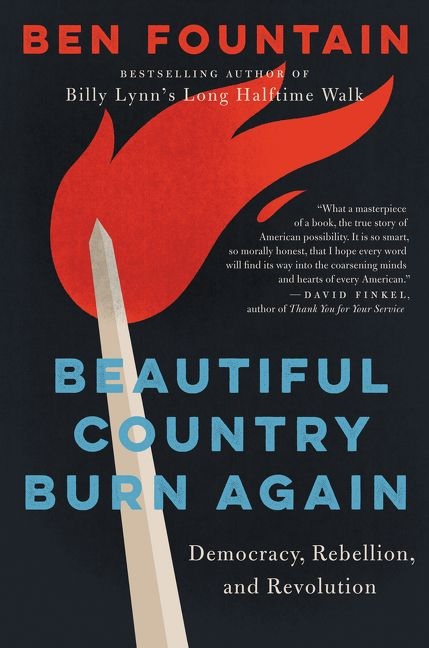 Book you're an evangelist for:
Lots of these. The past couple of years I've been especially enthusiastic about the work of Anna Badkhen, and if there's a better writer in English today than Ms. Badkhen, I'd love to know about this person. Her most recent three books, Fisherman's Blues, Walking with Abel and The World Is a Carpet, are flat-out masterpieces of immersive nonfiction in the same vein as Katherine Boo's wonderful Behind the Beautiful Forevers. Two novels of recent years that I love urging on people are Angela Flournoy's The Turner House (family is the hardest thing to write about, and Flournoy's novel nails it) and Dominic Smith's The Last Painting of Sara de Vos, which as far as I can tell is without flaw. Lea Carpenter's new novel Red, White, Blue is as fine as anything I've read in the past 10 years.
Book you've bought for the cover:
Woolgathering by Patti Smith. The inside was pretty excellent, too.
Book you hid from your parents:
Playboy magazine. Does that count?
Book that changed your life:
ABC of Reading by Ezra Pound, which I came upon early in my sophomore year of college, thanks to my teacher Doris Betts. I had some vague but I suppose powerful feelings about literature, and what it might take to devote one's life to it, but that little book by Pound crystallized things for me in a profound way. I still have that copy, heavily marked up from various readings over the years.
Favorite line from a book:
The one about Gregor Samsa waking up with the world's worst hangover is pretty good.
Five books you'll never part with:
Ezra Pound's Cantos, mainly because of the blizzard of marginal notes from the seminar I took on that mighty book with Professor Forrest Read. Thanks to that seminar, and those notes, I flatter myself thinking that I have some notion of what's going on in there. I have a copy of A Moveable Feast inscribed to me by Patrick Hemingway that's very dear, and an inscribed copy of Seamus Heany's Collected Poems. I have an old monograph published by the UNC Press on North Carolina politics of the first half of the 20th century, important to me for the chapter that tells about some stubborn-ass Fountains challenging the establishment (corporate) wing of the state's Democratic Party in the 1930s. My oldest sister gave me Arthur Schlesinger Jr.'s two-volume biography of Robert Kennedy when it came out, and those books have stayed close at hand ever since.
Book you most want to read again for the first time:
Havana Bay by Martin Cruz Smith. A great thriller, and a great book, period. Cruz goes deeper into the real stuff of life in his so-called "genre" novels than most ostensibly literary writers.