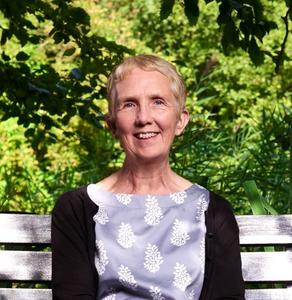 photo: Micha Theiner
Ann Cleeves writes two series of crime novels, both of which have been turned into TV series airing on PBS. The Vera Stanhope books have been made into the ITV series
Vera
starring Brenda Blethyn. The Shetland novels feature Inspector Jimmy Perez and are being filmed by the BBC and titled
Shetland
.
Raven Black
, the first Shetland novel, won the CWA Gold Dagger;
Wild Fire
(Minotaur, September 4, 2018) is the final entry in the series. Cleeves lives in England.
On your nightstand now:
I'm reading Laura Lippman's Baltimore Blues at the moment. I've just come back from the Harrogate Crime-Writing Festival in Yorkshire and she was appearing there. This is an early book and I love it. There are piles of books on the nightstand waiting to be read, so I'll just pick one more--a proof copy of A House of Ghosts by W.C. Ryan. His last book, The Constant Soldier, was one of my recent favourites.
Favorite book when you were a child:
Swallows and Amazons by Arthur Ransome. It had everything I wanted to spark my imagination: a wild and exciting place, friendship and adventure.
Your top five authors:
This is impossible and depends on my mood and where I am. But today, now, here we go:
Sara Paretsky. I admire her courage and wish I was more like V.I., her central character.
Louise Penny. I've known Louise for many years, in the way that writers bump into each other at book festivals and events, and we've become friends. Her Three Pines books are deceptively simple, but the moral dilemmas explored are complex and challenging.
Arnaldur Indridason. My reading passion is crime in translation, and one of my favourites is Icelander Indridason.
Alain-Fournier. Another translated author, but this is very different. The Lost Domain (Le Grand Meaulnes) is his only novel. It's a rite-of-passage book about love and friendship written at the beginning of the 20th century. I love his depiction of the French countryside.
Graham Swift. A wonderful writer who captures place beautifully.
Book you've faked reading:
Ulysses by James Joyce. I've started reading it several times and really got into the swing of it, but never quite finished it.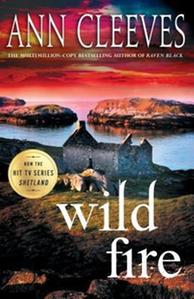 Book you're an evangelist for:
Little Deaths by Emma Flint.
This is a fabulous debut novel. Although the author is English, the book is set in Queens, N.Y., in the '60s, and the description of place and the dialogue feels authentic.
Book you've bought for the cover:
The Northumberland Coast by photographer Joe Cornish. I love the county of Northumberland, where I live. It runs from the River Tyne to the Scottish border. This is full of wonderful images of home.
Book you hid from your parents:
When I was a child, at night I hid everything, because I read on in bed much later than I was allowed to. During the day, I hid nothing. My parents were very open-minded and never censored my reading or decided what might be age-appropriate.
Book that changed your life:
A collection of G.K. Chesterton's Father Brown short stories, discovered in my library. It turned me on to detective stories for adults. Before that I thought mysteries were only for children.
Favorite line from a book:
"Only connect" --from Howards End by E.M. Forster. We still need to break down boundaries of class and wealth.
Five books you'll never part with:
Hilbre: The Cheshire Island: Its History and Natural History. When we were first married, my husband and I lived for four years on this otherwise uninhabited tidal island and it reminds me of being young and the great adventure.
The RSPB Handbook of British Birds by Peter Holden and Tim Cleeves. My husband collaborated on this book. He was a passionate birder and it reminds me of him.
A Maigret Omnibus by Simenon. I stole this book from an elderly couple and still feel dreadful about it. (I borrowed it and never gave it back.) It would feel even worse if I gave it away.
The collected novels of Smollett. These very old books were given to me by university friends for my 18th birthday. I've never read them, and we packed them up every time we moved. It's too late to part with them now.
A Bird in the Hand by Ann Cleeves. This was my first novel, published in 1986. I was so excited to receive it. I have two copies of the first edition, one for each of my daughters.
Book you most want to read again for the first time:
Gaudy Night by Dorothy Sayers. Not a great mystery, but a romantic love story.