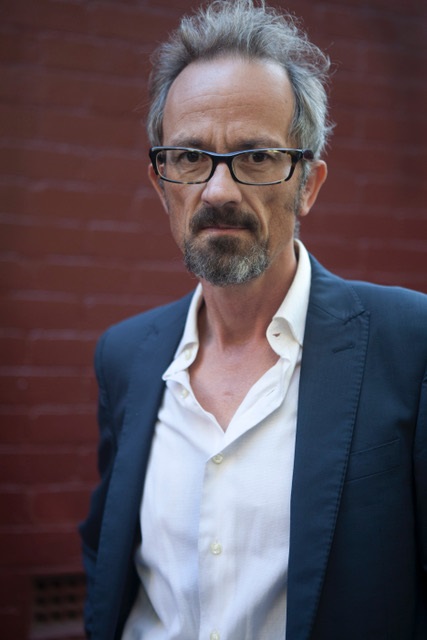 photo: Roslyn Oades
Chris Womersley is the author of four novels and numerous short stories. His work has been translated, broadcast on BBC and ABC radio and won or been shortlisted for many prizes, including the Miles Franklin Award, the Ned Kelly Award, the BBC International Short Story Prize and the Golden Dagger Award. His most recent novel is
City of Crows
(Europa), which has been described as Hieronymus Bosch in literary form. He lives in Melbourne, Australia, with his wife and son.
On your nightstand now:
I'm a chronic re-reader of things, so some of these titles are yet to be read, while others I'm taking a look at again for some reason. There's almost too many to list, but there's an old edition of the Paris Review, Moby-Dick by Herman Melville, Philip Roth's Zuckerman Unbound, Great Expectations by Charles Dickens, the collected stories of Joy Williams and the collected stories of Clarice Lispector.
Favorite book when you were a child:
I remember really loving a book called The Great Ghost Rescue, which was about a community of ghosts and ghouls who are threatened with being turned out of their ruined Scottish castle home because it is going to be developed into a resort. I was also a fan of the Enid Blyton Magic Faraway Tree series. Later, I loved My Side of the Mountain, about a teenage boy who runs away from his family to live self-sufficiently in the mountains.
Your top five authors:
This one actually depends on which week you ask me, but I'll give you my current list: Charles Dickens, T.S. Eliot, Donna Tartt, Zadie Smith and Anthony Powell.
Book you've faked reading:
I honestly don't think I have pretended to read a book--unless it was something for high school. I don't really care too much what people might think of the books I've read or not read.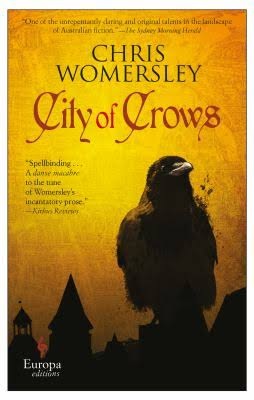 Book you're an evangelist for:
Most recently, it would have to be Moby-Dick by Herman Melville. Hardly an original choice, I know, but what an amazing novel. I tried reading it when I was younger and didn't get very far, but tried again late last year and was amazed by it. So deeply strange, so involving, so wild in genre and spirit and containing so many profound, beautiful images and lines. The chapter "The Grand Armada," in which the Pequod encounters a group of whale calves nursing at their mothers with their eyes gazing upwards, "as if leading two different lives at the time; and while yet drawing mortal nourishment, be still spiritually feasting upon some unearthly reminiscence" haunts me almost daily.
Book you've bought for the cover:
I recently bought an early edition of the prolific French writer George Simenon's Maigret and the Young Girl that features a wonderful noirish cover of our eponymous hero in a trench coat lurking in the shadows.
Book you hid from your parents:
Lolita.
Book that changed your life:
I think Charles Dickens's Great Expectations changed my life in some ways. My mother read it to me when I was around 11 or 12 years old and although I didn't understand it at the time, it is easy for me to see now the ways in which it has influenced and become embedded in my own imagination. The ruined lives, the gothic overtones, the vivid characters both major and minor and the accumulation of detail are all things I still look for and find immensely satisfying in the novels I read now.
Favorite line from a book:
I always loved the opening line of Marguerite Duras's The Lover: "One day I was already old."
Also this, from On Beauty by Zadie Smith: "Aaah vay-ay, aah vay, sang the young men; the faint, hopeful leap of the first three notes, the declining dolour of the following three; the coffin passing so close to Howard's elbow he sensed its weight in his arms; the woman inside it, only seven years older than Howard himself; the prospect of her infinite residence in there; the prospect of his own; the Kipps children weeping behind it; a man in front of Howard checking his watch as if the end of the world (for so it was for Carlene Kipps) was a mere inconvenience in his busy day, even though this fellow too would live to see the end of his world, as would Howard, as do tens of thousands of people every day, few of whom, in their lifetimes, are ever able to truly believe in the oblivion to which they are dispatched."
Five books you'll never part with:
I have a few books that have become sort of talismanic for me. My signed copy of Nick Cave's And the Ass Saw the Angel, Jesus' Son by Denis Johnson, my copy of Jack Kerouac's On the Road (which I am ashamed to say I stole from a bookstore when I was 15), The Secret History by Donna Tartt and my battered, high school copy of Wuthering Heights by Emily Brontë.
Book you most want to read again for the first time:
Argh. So many. Anthony Powell's A Dance to the Music of Time is a sequence of 12 novels set from around 1920 through to the late 1960s and is concerned with the lives of a group of English toffs across those years. Not really about anything--and consequently about everything--it is funny, moving, profound and wise and it remains one of the deepest and most pleasurable reading experiences of my life.