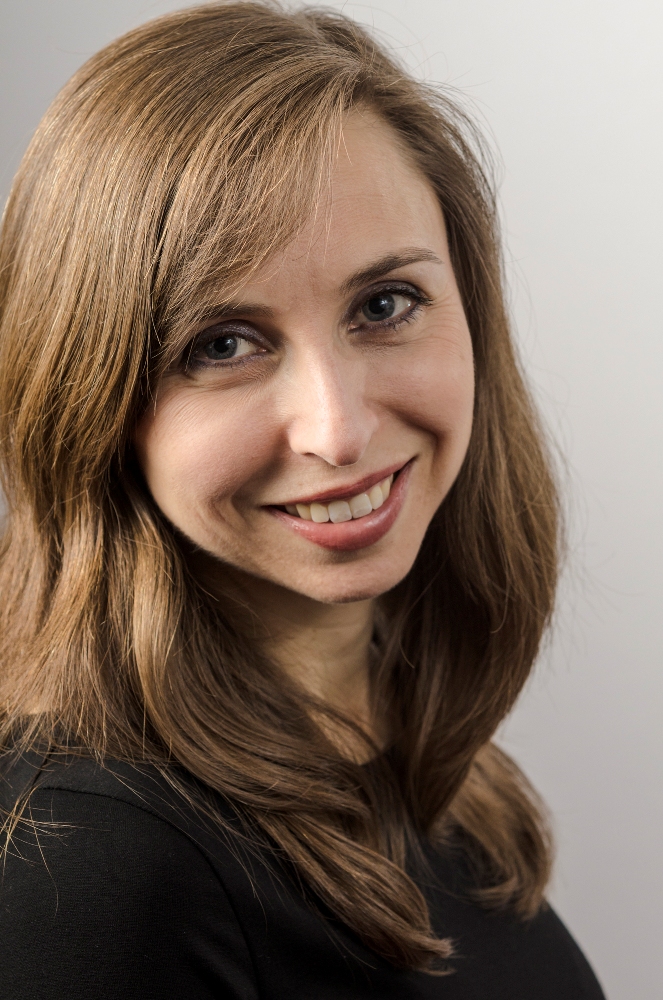 photo: Richard Beban
Amanda Bouchet (the Kingmaker Chronicles) writes fantasy and space opera tales filled with adventure and romance. Nightchaser (reviewed below), out now from Sourcebooks Casablanca, finds Captain Tess Bailey and her ragtag spaceship crew running for their lives. Tess's only hope for survival is Shade Ganavan, whose motivations are questionable at best. Bouchet lives in Paris with her family.
Nightchaser is a departure from your earlier, critically acclaimed fantasy novels. What made you choose to write a space opera?
Oddly enough, my intention was to continue writing fantasy, with just the very beginning of the novel taking place in a futuristic setting. I started writing a novel primarily set in Atlantis. This would have continued with the Greek pantheon I used in my Kingmaker Chronicles series, although in a different location, with plans to eventually tie the two series together. This time, however, I wanted the heroine to be truly "other" to the fantasy world in which she found herself. In my first trilogy, the main character is an integral part of her world, a key player, and has a deep understanding of the political, religious and social aspects of her kingdom. I thought it would be interesting to write about someone whose life gets completely upended--a person who needs to fight to understand and be a part of her surroundings, which are totally foreign to her.
Tess, from Nightchaser, was meant to end up in Atlantis, facing the struggle of finding and accepting her new role and home. In the end, though, my agent and editor were so enthusiastic about the opening chapters set in a far distant future with the fate of the galaxy at stake that we decided to set aside the Atlantis idea and enter the world of space opera instead. That meant leaving Tess in a situation she understands, but where she's still facing plenty of difficulties and unknowns. I'm enjoying this new setting and the characters in it immensely.
Did you research scientific space elements for the galactic world you created for Nightchaser? What sources did you find most fascinating and useful?
I think what inspired me to write in an outer space setting to begin with was Cosmos, the science documentary presented in several episodes by Neil deGrasse Tyson. It was fascinating and informative, and I found myself jotting down notes and key words to look up later. I wanted to remember what I was seeing and learning, and had this feeling that I could pull some of that material together later in some creative way if I just kept it in the back of my mind for a while. All those notes piled up as ready-made research when I decided to pursue a story set entirely in a futuristic galaxy. Bouncing off my list of terms, definitions, scientists and scientific notions and discoveries from watching Cosmos, I mainly used Google and Wikipedia to deepen my understanding of anything I wanted to integrate into my story. I read various articles, mainly about black holes, types of stars and dark matter. The information all came together for a greater understanding of the setting of my novel without necessarily getting too technical in my own writing.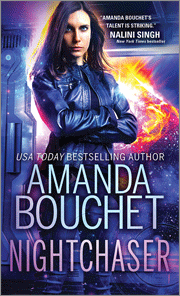 Can you tell us about your writing process?
I do love using my imagination. Before I start writing a book, I invent a lot of it in my head. Vivid images or words or action sequences I have swirling around in my mind will turn into entire scenes, complete with dialogue. I usually end up with a handful of fully formed scenes before I ever sit down at the computer, which is where I link them all together with the connecting material that will turn them into a complete book. I guess this is my version of plotting. The dialogue is never quite the same as what I came up with while daydreaming, but it's usually close, and sometimes I'm organized enough to write down key words or phrases to jog my memory for later, when it comes time to write.
Once my imagination is already full of the book I want to write, with the tone, atmosphere, setting, problems, quirks and characters anchored into me from playing out parts of the story in my mind, I start writing and revising.
What's next for you? Will we see another space opera novel?
Yes, definitely! Nightchaser is the first book in a trilogy and will be followed by Starbreaker and Dawnmaker, so I have at least two more space opera adventures coming. The trilogy will follow the same main characters as they attempt to stay one step ahead of both their rebel allies and their imperial enemies while they battle to free the galaxy from a vicious tyrant. --Lois Faye Dyer, writer and reviewer