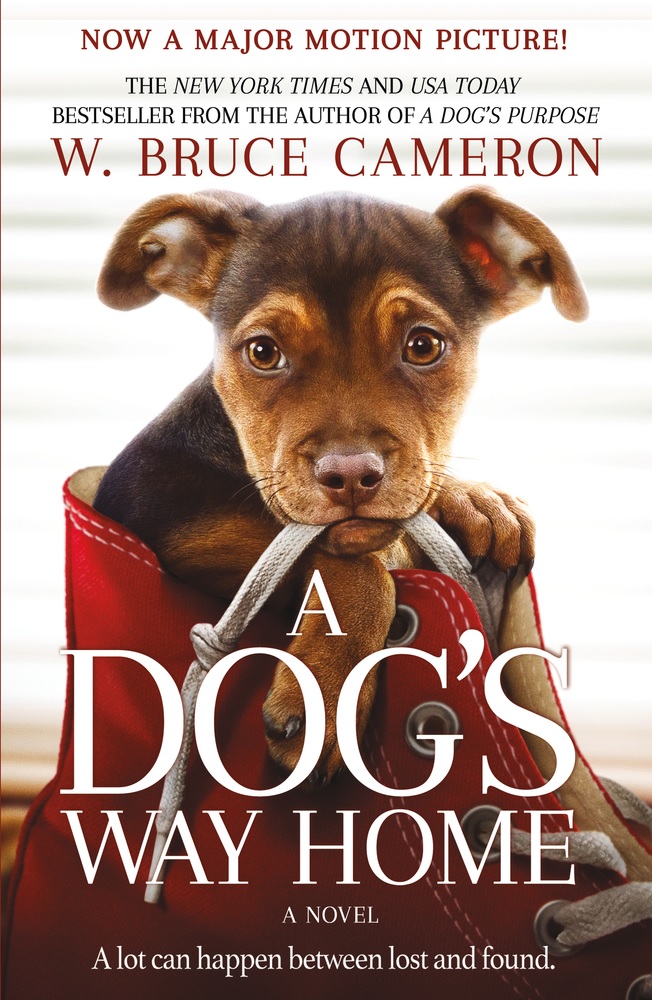 W. Bruce Cameron has had a doggone nice writing career: most of his bestselling books feature canines. They include several series, including A Dog's Purpose and A Dog's Purpose Puppy Tales. A Dog's Purpose was a bestseller that was made into a popular 2017 movie. This Friday, another movie based on a Cameron title will be released.
A Dog's Way Home, one of Cameron's dog titles that stands on its own four paws, is directed by Charles Martin Smith and features Bryce Dallas Howard's voice as Bella. Human members of the cast include Ashley Judd, Edward James Olmos, Wes Studi, Alexandra Shipp and Jonah Hauer-King.
In a cool twist, Cameron wrote the screenplay with his wife, Cathryn Michon, a filmmaker, actress, blogger, stand-up comic and author. (She wrote the Grrl Genius Guidebooks series and co-wrote several other titles.)
In A Dog's Way Home, Bella is separated from her human, Lucas, and bravely travels 400 miles through the Colorado wilderness to reunite with him. It's a heartwarming tale, of course, and explores the unbreakable bond of love between people and dogs.
Originally published in May 2017, A Dog's Way Home is available in a tie-in edition from Forge ($14.99, 9780765374660).