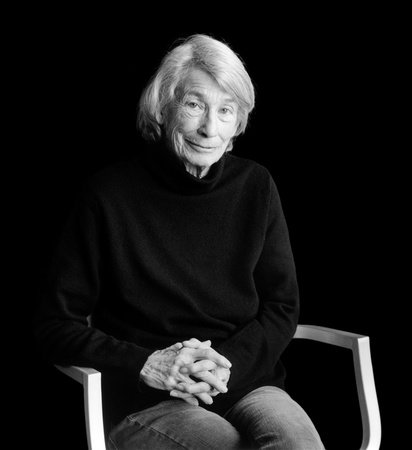 photo: Mariana Cook
Mary Oliver, the Pulitzer Prize-winning poet "whose work, with its plain language and minute attention to the natural world, drew a wide following while dividing critics," died on January 17, the New York Times reported. She was 83. Oliver, a "phenomenon: a poet whose work sold strongly," published more than 20 books, including the Pulitzer-winning American Primitive National Book Award winner New and Selected Poems.
"For her abiding communion with nature," Oliver was often compared to Walt Whitman and Robert Frost, the Times noted. "For her quiet, measured observations, and for her fiercely private personal mien (she gave many readings but few interviews, saying she wanted her work to speak for itself), she was likened to Emily Dickinson." She "often described her vocation as the observation of life."
Oliver's poetry collections include The River Styx, Ohio; House of Light; The Leaf and the Cloud; Evidence; Blue Horses and Felicity. Among her prose titles are Rules for the Dance, A Poetry Handbook and Long Life: Essays and Other Writings. Among her beloved lines was the conclusion of "The Summer Day": "Tell me, what is it you plan to do/ with your one wild and precious life?"
From Oliver's poem "When Death Comes":
When it's over, I want to say: all my life
I was a bride married to amazement.
I was the bridegroom, taking the world into my arms.

When it's over, I don't want to wonder
if I have made of my life something particular, and real.

I don't want to find myself sighing and frightened,
or full of argument.

I don't want to end up simply having visited this world.