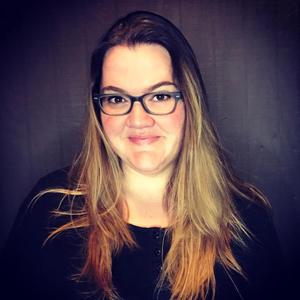 In Brazen and the Beast (Avon; reviewed below), the latest by Washington Post columnist and historical romance author Sara MacLean, Lady Henrietta Sedley has declared herself fed up and finished with London's marriage mart. But then she meets Whit, the beautiful man known as the Beast of Covent Garden, and all her plans go out the window. MacLean lives in Brooklyn, N.Y., with her family.
Why did you choose to set this series in Covent Garden and on the London docks?
I've written a number of books in more traditional historical romance settings-- ballrooms, country houses, men's clubs--so I won't discount the pleasure of writing a completely different world (though ballrooms have their place in this series, as well!). But truthfully, in the last few years, I've become more and more interested in writing the people who build worlds rather than the ones who simply live in them. London was built by men and women like those who lived and worked in Covent Garden. The world was made smaller by those men and women who worked the London Docklands. They didn't have titles, but they were nobles nonetheless, and I am so happy to be writing them.
The novel's heroine has self-image problems and is determined to claim independence and control of her life, while the hero has been deeply scarred by childhood abuse. Did you choose their backgrounds with the intent of making a statement about equality, strength and heroism?
I've never written a heroine who doesn't want control of her own destiny. I mean, isn't that a basic human desire? But all my books are iterating the world in which I'm writing, and right now, this one feels intensely modern to me--because Hattie's struggle to be more than the world allows is so real, as is Whit's core desire to keep the places and people he loves safe. This is a book about the kind of strength that makes a hero, about who gets to own the future and about people being stronger together--in love, in family, in community, in society.
Your bio states you started reading romance because your older sister read them and that you have wanted to write romance novels since you were a teenager. What appealed to you about those early books?
I've always had a love of adventure stories, and romance novels really are adventure novels... only with more smooching. What's not to love about that? That said, as I've grown, the appeal of romance has become about joy and love--we live in a world that too often seems to thrive on anger and hate, and so happily ever after sometimes feels like the most revolutionary act.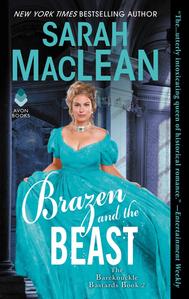 What aspects of England's Victorian and Regency periods inspired you to set your books during those eras?
I love writing in historical settings because I can play with the clear rules of society--what's accepted and not, who is accepted and not, and tell stories that reflect our modern world. The one thing you learn when you work in historical settings is how little the world really changes--for good or bad.
Can you share with our readers a bit about your writing process?
I have a really odd way of working on books. I can't start them until I know the last three chapters--what we call the "dark" moment (the point where the conflict is so heightened that it seems like nothing will work out) straight through the resolution of the story and the happily ever after (which is the ending of every romance novel).
Once I know those things, I start from the beginning and write in a straight shot, dumping any ideas that occur for future scenes in the book, dialogue, character tics, etc. right into the manuscript document. So, by the time I've written 200 pages of the novel, I might have another 30-40 pages that are a confusion of gibberish. It's a terrible process and I don't recommend it!
You write novels and a column for the Washington Post and have a young child, which must make for very busy days. Do you have any advice for writers juggling multiple commitments?
Prioritize the work. If you were a lawyer or an accountant or a teacher, no one would ever suggest that you should not go to work and instead, say, pick up the dry cleaning or get the oil changed in the car. When you are making time for writing, keep that time sacred. But also, don't worry about making large blocks of time. Commit to writing for 20 minutes, 30 minutes, an hour. Then, if you go over that time, it's a win. If you don't, don't sweat it! You've written! Most books get written in small bites. --Lois Faye Dyer, writer and reviewer