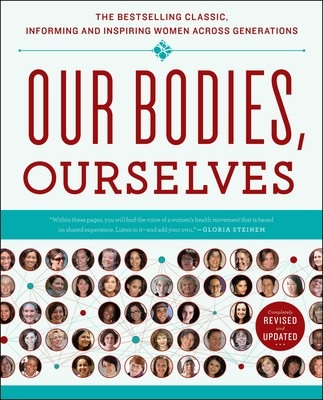 Our Bodies, Ourselves
, a revolutionary guide to women's health and sexuality by the Boston Women's Health Book Collective, began with a workshop called "Women and Their Bodies" organized by Nancy Miriam Hawley in 1969. Twelve women discussed personal experiences with their bodies, biased healthcare providers and a general lack of information on many reproductive health issues. Hawley later said that "not having a say in our own health care frustrated and angered us. We didn't have the information we needed, so we decided to find it on our own." And so they did. In 1970, the New England Free Press published a 35-cent, 136-page booklet called
Women and Their Bodies
written by members of the collective. It sold a quarter of a million copies in New England without any advertising.
Following the success of its booklet, the collective expanded it into a full book.
Our Bodies, Ourselves
was published in 1973 by Simon & Schuster under the condition that the collective retain editorial control and that nonprofit health centers would receive a steep discount. It has since sold more than four million copies. The Boston Women's Health Book Collective changed its name to Our Bodies Ourselves and published books focusing on menopause, childbirth, aging and teenagers.
Our Bodies, Ourselves
has been updated multiple times with new medical information and subject matter, including trans rights. It was last published in 2011 by Atria ($30, 9781439190661). --
Tobias Mutter