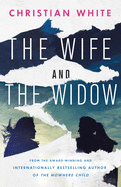 In this gripping thriller, John Keddie's wife and daughter are left waiting and confused after his flight home to Melbourne has disembarked and there's no sign of him. Calls to John's office reveal he didn't attend a palliative care conference in London. In fact, John also concealed from Kate that he left Trinity Health's employ three months previously, after the death of an elderly patient hit him particularly hard.
Hours away, on Belport Island, Abby Gilpin, her property caretaker husband, Ray, and their two teens are struggling through the tourist off-season. Abby doesn't think much of it when she finds Ray's work boots and clothes in the trash and she simply moves them to the salvation bin. But Ray's whereabouts have been a bit mysterious lately, and Abby recently heard him crying in the bathroom.
Kate and Abby's individual points of view begin to merge after Kate receives a call that an alarm has been triggered at the Keddie holiday home on Belport and a body is found at the island's ferry terminal. Kate and her father-in-law head to investigate, putting all the story's principals on the island, but Australian author Christian White has plenty of clues to toss into the mix before the true connections between The Wife and the Widow are revealed.
White, Victorian Premier's Literary Award winner for The Nowhere Child, maintains a steady flow even as he nimbly uses history and secondary characters to create multiple potential scenarios. Misdirects and a terrific reveal midway through the novel add to the pleasure of White's second standalone thriller.--Lauren O'Brien of Malcolm Avenue Review