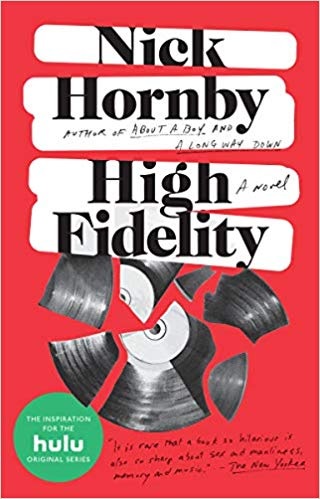 On February 14, a new adaptation of Nick Hornby's novel
High Fidelity
premiered on Hulu. In this version, Hornby's protagonist, played by John Cusack in the 2000 film, is the female owner of a record store in Brooklyn (Chicago in the film, London in the book). Zoë Kravitz plays Rob, a pop-culture obsessed woman in her mid-30s who runs Championship Vinyl alongside several employees. All 10 episodes are now available for streaming.
In Hornby's book, Rob's preoccupation with top-five music lists leads him to reconsider his five most important breakups. Rob reconnects with his exes and gets back together with one, finding meaning in pursuit of a DJ career and by confronting his fear of commitment.
High Fidelity
has solid more than one million copies since its 1995 publication. Hornby is also the author of
Fever Pitch
(1992), an autobiographical essay about his obsession with Arsenal Football Club, and the coming-of-age novel
About a Boy
(1998). He wrote the adaptation of Cheryl Strayed's
Wild: From Lost to Found on the Pacific Crest Trail
and has twice been nominated for an Academy Award for Best Adapted Screenplay. Hornby's most recent book is
Funny Girl
(2014).
High Fidelity
is available in paperback from Riverhead ($16, 9781573225519). --
Tobias Mutter