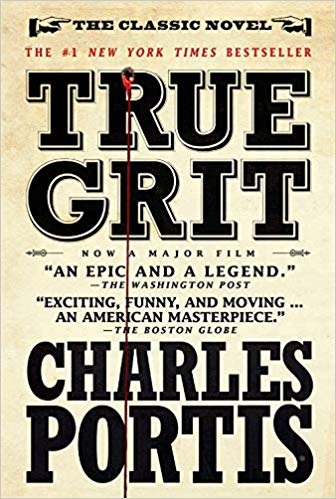 Charles Portis, author of the classic western novel
True Grit
, died February 17 at age 86. Born and raised in Arkansas, Portis was a Marine in the Korean War before turning to a career in journalism. He wrote for the
Memphis Commercial Appeal
and the
Arkansas Gazette
, then moved to New York City, where he worked for the
New York Herald Tribune
. He was the
Tribune
's London chief until 1964, when he returned to Arkansas to write novels full-time in a fishing shack. His first book,
Norwood
(1966), follows a Texan ex-Marine convinced by a conman to drive two cars to New York City, meeting an eclectic cast along the way. It was adapted into a film in 1970.
In
True Grit
(1968) an elderly Mattie Ross recounts her adventures as a 14-year-old girl in Yell County, Ark. Together with hard-drinking U.S. Marshal Rooster Cogburn and a Texas Ranger, Mattie hunts the drifter who killed her father. John Wayne won a Best Actor Oscar for his portrayal of Cogburn in the 1969 film. Jeff Bridges played Cogburn in Joel and Ethan Coen's 2010 adaptation. Portis also wrote
The Dog of the South
(1979),
Masters of Atlantis
(1985) and
Gringos
(1991), all reissued in paperback in 1999 and 2000 by the Overlook Press.
True Grit
was last published in 2010 by Abrams ($15.95). --
Tobias Mutter