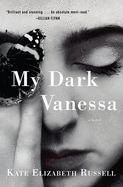 With shocking precision, Kate Elizabeth Russell explores the blurred line between seduction and sexual predation, the complexity of victimhood and the meaning of control in her poignantly alarming debut.
Fifteen-year-old Vanessa is entranced when her 42-year-old English teacher, Jacob Strane, notices her. A loner who's afraid she's wasting her life, Vanessa absorbs his compliments about her hair and poetry. She devours the books he lends her, knowing they hint at his attraction. She seeks his advances, constantly saying what he wants to hear. But as the excitement of furtive half-kisses leads to Vanessa crying or lying cadaverous during sex, she doubts her control, realizing "the power to say no... isn't the same as being in charge."
Nearly two decades later, a journalist urges Vanessa to tell her truth amid sexual abuse allegations against Strane. She loathes the idea of turning what she wants to remember as a consensual romance into something ugly. Because if she decides she never wanted him, what would that mean he's done to her?
Russell deftly portrays the sinister subtlety of sexual predation. Even at 32, Vanessa insists she wasn't abused, unable to see that wielding her body's allure didn't negate Strane's manipulative psychological grooming. Her experience depicts the helplessness cultivated when violence against women is so prevalent, they "grow up wondering when it's finally going to happen." My Dark Vanessa is a necessary debut to outrage readers over the horrifying ways society normalizes, excuses and trivializes sexual abuse. --Samantha Zaboski, freelance editor and reviewer