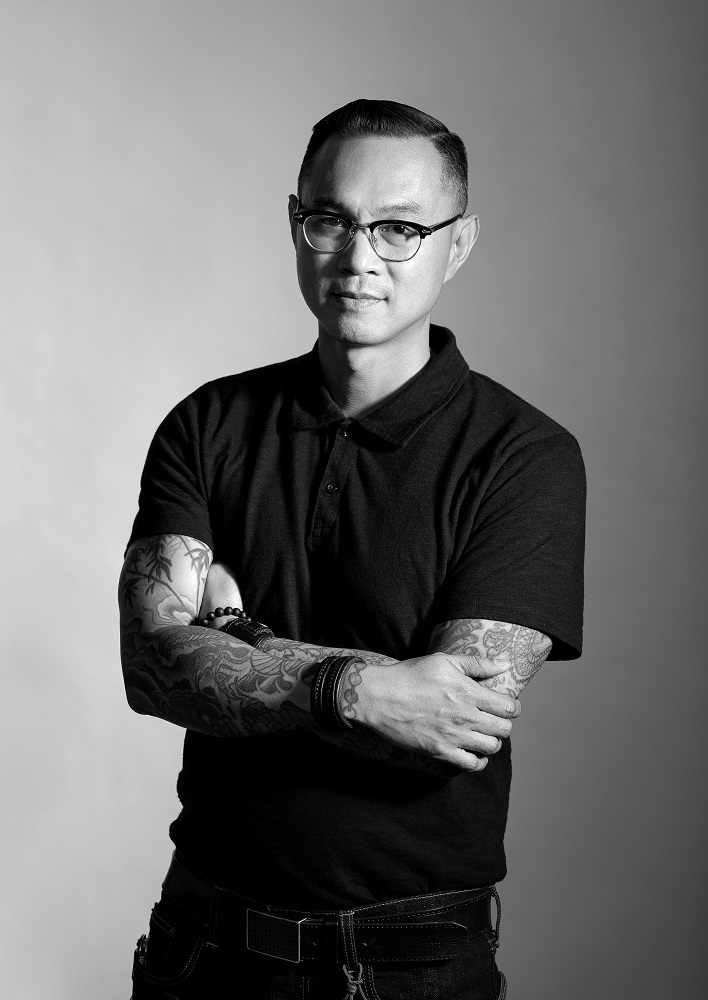 photo: Jeff Roberts Imaging
Phuc Tran has been a high school Latin teacher for more than 20 years; at the same time, he has become a highly sought-after tattooer. Tran graduated from Bard College in 1995 with a BA in Classics and received the Callanan Classics Prize. He taught Latin, Greek and Sanskrit in New York City at the Collegiate School and was an instructor at Brooklyn College's Summer Latin Institute. Most recently, he taught Latin, Greek and German at the Waynflete School in Portland, Maine. His 2012 TEDx talk "Grammar, Identity, and the Dark Side of the Subjunctive" was featured on NPR's Ted Radio Hour. Tran's memoir Sigh, Gone was just published by Flatiron Books.
On your nightstand now:
Like, metaphorically or literally? Because I don't actually have a nightstand, I'll assume metaphorically since my books just lie in a pile on the floor. The next books on the docket are The Family Fang by Kevin Wilson (because holy smokes, I was blown away by Nothing to See Here); Writers and Lovers by Lily King; Where the Crawdads Sing by Delia Owens (this is my book club's book); and Minor Feelings by Cathy Hong Park. I read Minor Feelings in two days, but I feel like I'm going to have to read it again because it's so intense and there's a lot to unpack.
Favorite book when you were a child:
Lloyd Alexander's Chronicles of Prydain series because I was such a fantasy nerd as a kid. I think I read the whole series three times--and if you say that's a Tolkien rip-off, we're gonna have to arm wrestle.
Your top five authors:
Oof! Are we talking dead? Alive? Of all time? Okay, I guess in no particular order: Charles Dickens, Nicholson Baker, Oscar Wilde, Michael Chabon, Ann Patchett. I know, it's a weird list, and I'm sure it would change weekly, if not hourly. Stay with me, though. I'm thinking about being on a deserted island and being able to read only five writers for the rest of my hot, gritty life on that island as I went coconuts. Dickens because his sentences and characters are so wild and not tropical; Baker because he's so modern and astute (and two novels are just rocks-off smutty); Wilde because, well, because he's Wilde; Chabon because of Kavalier and Clay; and Patchett because her writing is so heady and hearty at the same time but without the head-scratching syntax of Dickens.
Book you've faked reading:
Ulysses by James Joyce. Ugh. I've tried reading Ulysses so many times, and I keep losing steam (of consciousness).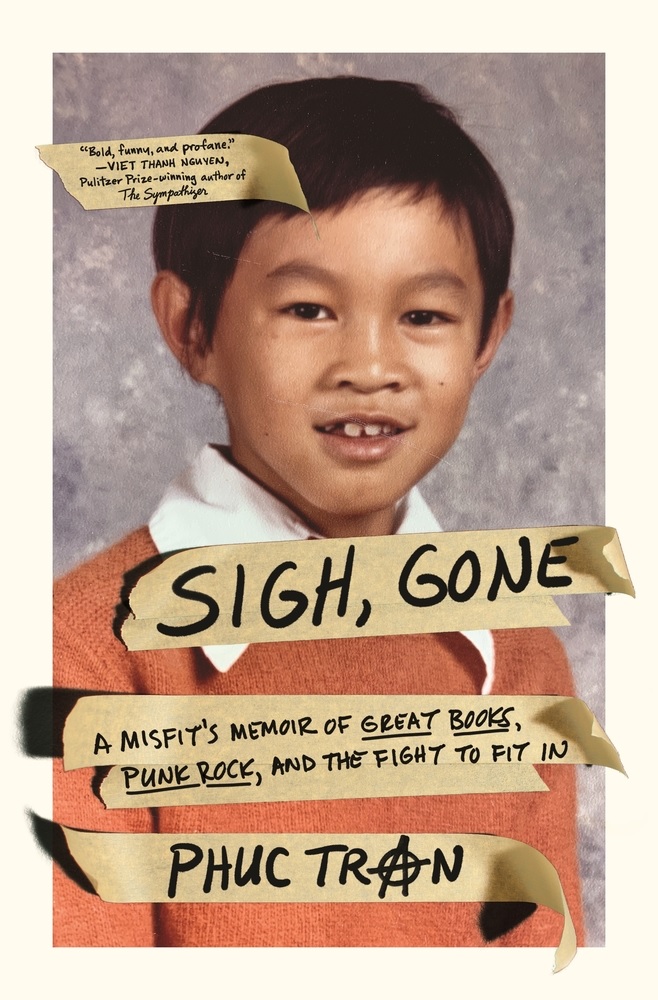 Book you're an evangelist for:
The Amazing Adventures of Kavalier and Clay by Michael Chabon. I love this book so much--luminous, heartfelt, simultaneously vast and minute, magical and real, hyperbolic and understated.
Book you've bought for the cover:
Girlfriend in a Coma by Douglas Coupland. Okay, I bought this for the cover and also because the title is a Smiths song, and I thought, "Anyone with the balls to name a novel after a Smiths song is an audacious writer." It's so dark and weird and disturbing.
Book you hid from your parents:
The Happy Hooker by Xaviera Hollander. So... uh... my friend in sixth grade found this paperback in his parents' basement, and our lunch table passed this book around and, uh... well... uh... I read it cover to cover. And I may have re-read a lot of it. Yeah.
Book that changed your life:
Man's Search for Meaning by Viktor Frankl. This book shifted how I see my own and other people's suffering.
Favorite line from a book:
"Human speech is like a cracked kettle on which we tap crude rhythms for bears to dance to, while we long to make music that will melt the stars." --Flaubert, Madame Bovary
Five books you'll never part with:
Carmina by Catullus
The Picture of Dorian Gray by Oscar Wilde
David Copperfield by Charles Dickens
Collected Poems by Emily Dickinson
Autobiography of Malcolm X by Malcolm X
Book you most want to read again for the first time:
Jane Eyre by Charlotte Brontë.