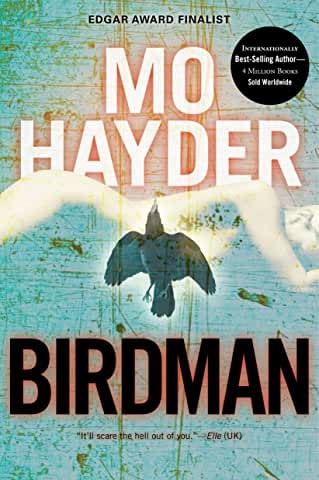 British crime novelist Mo Hayder, "whose dark, shocking thrillers won her the title of 'queen of fear,' " died July 27, the Guardian reported. She was 59. Hayder was the pen name for Clare Dunkel, who burst "on to the literary scene in 1999 with her debut novel, Birdman. Shockingly graphic, it followed DI Jack Caffery's investigation into the horrific ritual murder of five young women in London; the Guardian hailed her as 'a young writer in touch with her dark side and a major new talent.' " She followed her debut with The Treatment, and went on to publish 10 novels as Mo Hayder--her seventh, Gone, won the Edgar award and her 10th, Wolf, is being adapted by the BBC. She won the Crime Writers' Association Dagger in the Library award for an outstanding body of work in 2011.
"Mo was a ferociously inventive writer who saw the conventions of the genre as a challenge rather than a constraint," said author Val McDermid. "I remember reading Birdman with a real sense of excitement, that this was a fresh and distinctive voice which also promised so much more to come. She continued to surprise me with her work. I'm so sad we've lost not only a fascinating presence but also the books she had in her head."
Dunkel had started writing a new series under the name Theo Sand. The Book of Sand, set in an alternate universe, will be published in early 2022. The Jack Caffery series is available from Grove Press.