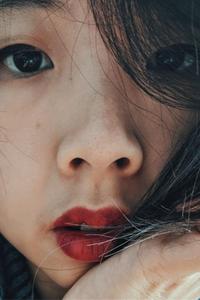 Cassandra Khaw
Nothing But Blackened Teeth by Cassandra Khaw (hardcover, $19.99, 9781250759412, October 19, 2021).
Cassandra Khaw is an award-winning game writer and former scriptwriter at Ubisoft Montreal. Khaw's work can be found in places like Fantasy & Science Fiction, Lightspeed, and Tor.com. Khaw's first original novella, Hammers on Bone, was a British Fantasy Award and Locus Award finalist, and their forthcoming novella, Nothing But Blackened Teeth, will be published by Nightfire in October 2021.
Nothing But Blackened Teeth is a gorgeously creepy novella steeped in folklore and full of devastating twists. It features a group of friends reuniting for a destination wedding in a Japanese mansion that stands abandoned, its foundations resting on the bones of a bride and its walls packed with the remains of girls sacrificed to keep her company. It's the perfect wedding venue for a group of thrill-seeking friends. But a night of food, drinks, and games quickly spirals into a nightmare. Because lurking in the shadows is the ghost bride with a black smile and a hungry heart. And she gets lonely down there in the dirt.
Here Khaw discusses the deeply personal roots of this tale: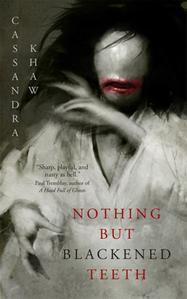 "Part of the story comes from all the ghosthunting (yes, don't look at me like that) I used to do with my friends when we were in our teens/early 20s," Khaw says. "It was just a thing that Malaysian youth like to do. We would wander into the decaying ruins of old apartment buildings, explore jungle-swallowed houses, peek into old hotels--and it was weird because we all had at least some belief in these things but none of those beliefs involved the idea we wouldn't get horrifically murdered by a ghost. We just...wanted to go poke around in the dark.
"The other part of the story is less funny. When my father killed himself, things exploded for me.
"It led to some really bad days, to tolerating too much for the sake of just having people around: anything to salve that loss, to satisfy that need for some kind of order and connection. Nothing But Blackened Teeth is an exploration of that and fractured friendships and what happens when you know things are broken but you hold onto relationships because they're what you know, what feels safe, and all the painful, poisoned things that happen in the process."