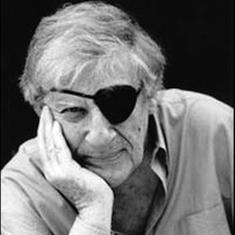 Walter Abish, a Vienna-born American writer of experimental fiction "whose early life drew a parabola of hasty escapes from hostile forces in Nazi-era Austria and revolutionary China," died May 28 at age 90, the New York Times reported. Abish was in his early 40s when his first novel, Alphabetical Africa (1974), was published, "striking a provocative and iconoclastic tone. Its first and last chapters use only words beginning with the letter A, and intervening passages perform other linguistic contortions," the Times noted.

He went on to publish three novels, three collections of short stories, a volume of poems and a memoir, though his "most acclaimed novel was How German Is It (1979), which explored the complex interplay between modern Germany, with its strong postwar economy and ordered society, and its roots in the Nazi era," the Times wrote. The book won a PEN/Faulkner prize for fiction in 1981. A final novel, Eclipse Fever, set mostly in Mexico City, appeared in 1993. Among his other honors, Abish became a fellow of the American Academy of Arts and Sciences in 1998. He was also a fellow of the Guggenheim and MacArthur foundations and of the National Endowment for the Arts.

In a review of Abish's memoir, Double Vision: A Self-Portrait, in the New Yorker in 2004, John Updike wrote: "Though he has published relatively late and little, he projects a distinctive presence in contemporary letters." How German Is It is available in paperback from New Directions ($15.95).