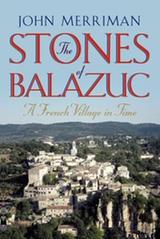 John Merriman, a professor of history at Yale University "who plumbed dozens of French governmental archives for the information that invigorated his fast-paced books about anarchists, terrorists, leftists and ordinary people in France," died May 22 at age 75, the New York Times reported. Merriman spent nearly all his teaching career at Yale, "a rumpled figure who used his storytelling gifts to animate his lectures on French and European history."

Merriman "approached the research and writing of his books with a similar goal: to avoid approaching 19th- and 20th-century French social and political history dryly," the Times noted. His books include The Dynamite Club: How a Bombing in Fin-de-Siècle Paris Ignited the Age of Modern Terror (2009); Massacre: The Life and Death of the Paris Commune (2014); Ballad of the Anarchist Bandits: The Crime Spree That Gripped Belle Époque Paris (2017); and The Agony of the Republic: The Repression of the Left in Revolutionary France, 1848-1851 (1978). He also wrote the textbook A History of Modern Europe From the Renaissance to the Present (1996). In 2017, Merriman received the American Historical Association's lifetime award for scholarly distinction.

Merriman lived in North Haven, Conn., but France was his second home. In 1987, he and his wife, who died in 2017, bought a house in the medieval village of Balazuc, above the Ardèche River. He wrote a book about the village's history, The Stones of Balazuc: A French Village in Time (2002). "I think that was the book that mattered the most to him," said David Bell, a history professor at Princeton, whom Professor Merriman hired and mentored at Yale. "The minute the Yale semester was over, he headed there, sat around in cafes and talked to people into the small hours." The Stones of Balazuc is available in paperback from W.W. Norton ($28).