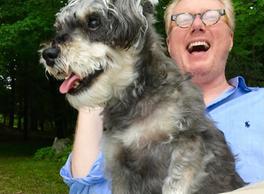 For 34 years, tastemaker, retailer, author and daily blogger Ted Kennedy Watson has been hosting stylish gatherings with his husband at their homes in Seattle and on Vashon Island, Wash., and in Ghent, N.Y. He wrote, styled and photographed Ted Kennedy Watson's Guide to Stylish Entertaining (Gibbs Smith, August 23, 2022). He shares his entertaining knowledge and expertise: creative ways to set a table and arrange flowers, how to select menus and recipes, and much more. He includes QR codes that link to instructional videos and Spotify playlists that can be used to accompany gatherings, supplying everything needed to pull off memorable events for both the guests and the host.
Handsell readers your book in 25 words or less:
Entertaining at home can be stressful. Perfection is often the culprit. I show you how to be a stellar host and have fun!
On your nightstand now:
What Just Happened: Notes on a Long Year by Charles Finch. We must never forget 2020-2021. Loving his perspective. My hope is that going through a global pandemic would make society more empathetic. The jury is still out. I am hoping for the best.
Anna: The Biography by Amy Odell. I find Anna Wintour endlessly fascinating. Pretty much always have.
Happy-Go-Lucky by David Sedaris. David is a customer in my shops, Watson Kennedy. I have read everything he has written from the beginning. I laugh until I cry while reading his work. A favorite treat is to hear him speak in Seattle when he is promoting a book.
Favorite book when you were a child:
The Story of Ferdinand by Munro Leaf. I have loved flowers since I was a little, little boy.
Your top five authors:
Ernest Hemingway, Adam Gopnik, Ann Patchett, David Sedaris, Ina Garten.
Book you've faked reading:
Infinite Jest by David Foster Wallace. I played tennis against Wallace in Illinois where we both grew up. I just could not make it happen with this much-praised book.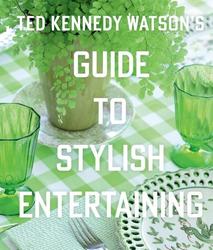 Book you're an evangelist for:
Crossing to Safety by Wallace Stegner. Such an extraordinary book about friendship. It was given to me as a gift in my 20s from a dear friend. She and her husband have ended up being some of our closest friends for the last 30 years.
Book you've bought for the cover:
The Dutch House by Ann Patchett. I adored that cover! Something so mesmerizing about her expression. I loved the birds flying about. We would absolutely hang that painting in our home.
Book you hid from your parents:
My journal.
Book that changed your life:
The Year of Magical Thinking by Joan Didion. It made me think about death differently--or in a different light. Grieving is deeply personal. There is not a certain way to do it. So often I find facing the death of someone you love shows you as much about life as it does death.
Favorite line from a book:
"It's the possibility of having a dream come true that makes life interesting." --Paul Coelho, The Alchemist
Five books you'll never part with:
The entire Lee Bailey cookbook/entertaining series. He is my entertaining hero!
The Tales of the City series by Armistead Maupin.
Ernest Hemingway's A Moveable Feast.
Joan Didion's The Year of Magical Thinking.
The New Basics Cookbook by Julee Rosso and Sheila Lukins. In the kitchen, I turn to it like no other.
Book you most want to read again for the first time:
Mastering the Art of French Cooking by Julia Child, Louisette Bertholle and Simone Beck.