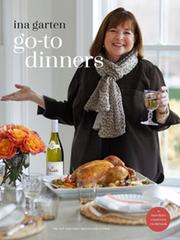 Did you miss Shelf Awareness's Cookbook Gift Issue? Whether you're looking for something for adventurous cooks or just want ideas to get a quick dinner on the table after a long day at work, we've got you covered. From Asma Khan's Ammu: Indian Home-Cooking to Nourish Your Soul, to Prue Leith's salute to her favorite Sunday night comfort food Bliss on Toast, to Ina Garten's lessons in going simple during the pandemic in Go-To Dinners, to exquisite desserts French-style in Aleksandra Crapanzano's Gâteau, it's all here!
Plus: a round-up of cookbooks to get kids in the kitchen, including celebrity chef Gaby Melian's family recipes in Gaby's Latin American Kitchen, and vegan recipes from the Caribbean British celebrity chef in Omari McQueen's Best Bites Cookbook; and so much more!
The Writer's Life spotlights Michael W. Twitty, the man behind The Cooking Gene, discussing his research and recipes for Koshersoul, which sits at the intersection of the American South and the Afro Caribbean and Jewish diasporas.