After the hustle and bustle of a particularly chaotic weekday morning recently, I found myself sipping coffee in a sunshine spot on my kitchen floor; apparently I was craving a sense of grounding so much that my body literally made its way there to pause before starting my workday. I've been contemplating that sunshine sit and a desire for grounding energy as I plan out my first reads of 2023, inviting for myself--and others--a sense of slowing down, calming energy and finding moments to rest (and, yes, ground ourselves in the present moment).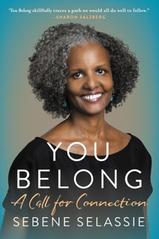 A re-read for me, as I remind myself in this season of busyness to attend to connection and care for myself and others: You Belong: A Call for Connection by Sebene Selassie (HarperOne, $16.99). "Although we are not one, we are not separate. And although we are not separate, we are not the same," writes Selassie, reminding us that care for ourselves is care for the greater good--and vice versa. That care may look slightly different for each of us, but at the heart of connecting with ourselves is connection with our community.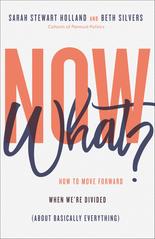 Continuing that hunt for community connection, I'm excited to pick up Now What? How to Move Forward When We're Divided (About Basically Everything) (Fleming H. Revelle, $21.99) by Beth Silvers and Sarah Stewart Holland, the second book by the co-hosts of the smart, nuanced political podcast Pantsuit Politics. It promises a path forward centered on hope and love instead of the fear and angst that plague so many hard conversations of late. Their first book, I Think You're Wrong, but I'm Listening (Thomas Nelson, $18.99), is also high on my list for remembering compassion in difficult moments.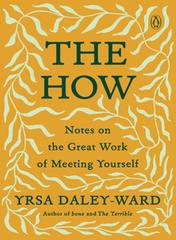 I spent the last few months reading one short chapter from The How: Notes on the Great Work of Meeting Yourself by Yrsa Daley-Ward (Penguin, $17) each morning as a way to start my day, and I plan to start right back from the beginning upon completing it in its entirety. Poet Yrsa Daley-Ward turns her attention to our most intimate selves in The How, with short essays, poems and pages that read almost like guided meditations--all of which encourage us to go deeper into ourselves and find peace from within.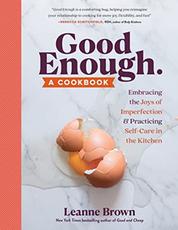 A cookbook and a self-help book all in one, Good Enough: Embracing the Joys of Imperfection and Practicing Self-Care in the Kitchen (Workman, $19.95) is, as author Leanne Brown describes it, a "gentle hug and whisper in your ear that you are stronger than you know, and you deserve love and care." As someone who grew up in a home that centered around the kitchen and a family that broke bread together on a daily basis, I am eager to return to cooking from a place of pleasure, joy and care (instead of hurried, harried obligation) and to embrace, as Brown suggests, the process instead of the outcome.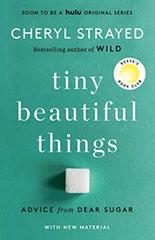 Apparently re-reads help me ground myself, because this is the third re-read I've got lined up for myself in the coming months: Tiny Beautiful Things: Advice from Dear Sugar by Cheryl Strayed (Vintage, $17). My original copy of Strayed's moving and heartfelt collection of advice columns is dog-eared, annotated and just about falling apart, so I look forward to preserving it on my shelf and adding this 10th-anniversary edition--complete with new content!--to my nightstand stack this season.
Whatever the new year may bring your way, may your books continue to ground you, bringing you peace, adventure, love, mystery and new perspectives along the way. --Kerry McHugh, freelance writer