Week of Friday, September 15, 2023
Among the standout fiction reviewed this week: Lauren Groff's fifth novel, The Vaster Wilds, the story of a runaway servant that "combines visceral detail and magisterial sweep"; plus two notable debuts--The Trio by Johanna Hedman, translated from the Swedish by Kira Josefsson, "an appealing story of a romantic triangle from a gifted author"; and Julius Taranto's How I Won a Nobel Prize, which "makes readers laugh one moment and then consider their own moral position the next." Plus, three great talents unite for A Walk in the Woods by Nikki Grimes, illustrated by Jerry Pinkney and Brian Pinkney, a "moving and lyrical account of a Black boy finding solace in nature." And so many more!
In The Writer's Life, Yael Goldstein-Love (The Possibilities) reveals how books have shaped her over time, from D'Aulaires' Book of Greek Myths to Victor LaValle's The Changeling.
The Best Books This Week
Fiction
The Traitor Among Us
by Anne Perry
Anne Perry paints a sensitive portrait of political tensions in interwar Britain in her fifth Elena Standish novel, The Traitor Among Us. When Lucas Standish, the former head of MI6, learns that one of his agents has been murdered near a country estate, he sends two agents--Elena, his granddaughter and a photographer, and her colleague James Allenby--to a house party on that same estate. Their investigation will not only unmask a killer but also reveal strong Fascist sympathies among the upper-class Wyndham family and their connections.
Perry (A Truth to Lie For), who died in April, brings back familiar characters from her previous Standish novels but gives readers enough context to read this story on its own. Margot, Elena's older sister who was widowed at the end of World War I, has grown close to a man named Geoffrey Baden, whose sister and brother-in-law are the house party's hosts. Margot's presence gives James and Elena a way in but also complicates matters, given that Elena can't tell her their real reason for being there. Old tensions between the sisters flare up almost at once, and both James and Elena uncover clues pointing to either Margot's beloved or a member of his family. Perry provides historical context for the "never again" postwar political movement in England, the popularity of Oswald Mosley and his Blackshirts, and the power of a well-timed accusation to ruin a person's career. The Traitor Among Us is a well-plotted mystery and a thoughtful commentary on divided loyalties, both political and familial. --Katie Noah Gibson, blogger at Cakes, Tea and Dreams
Ballantine, $28, hardcover, 304p., 9780593359150
Scenes of the Crime
by Jilly Gagnon
Reunions can be fraught with simmering deceit, at least for four college friends in Jilly Gagnon's third gripping novel, Scenes of the Crime. Sure, the remote Oregon winery promises relaxation against the backdrop of a breathtaking view. But the weekend, organized by sitcom writer Emily Fischer, isn't a happy gathering of women who haven't seen each other in years. It's to commemorate the 15th anniversary of Vanessa Morales's disappearance. For Emily, Vanessa was the center of their group, which includes Paige, Lydia, and Brittany, Vanessa's cousin who inherited the Cliff's Edge Winery, where Vanessa went missing. Vanessa was "the friend that you felt absurdly lucky to have found," but she also could be vengeful. Instead of reminiscing about Vanessa for closure, the weekend soon points out the deficiencies in their relationships. The women have to admit they were never real friends--just mere acquaintances. After Vanessa disappeared, the women returned to college, going their separate ways.
Gagnon intensifies the suspense as odd events cast a pall over the weekend--items owned by Vanessa suddenly appear in their various rooms, and late-night noises suggest that someone else is in the winery. Gagnon also puts a fresh spin on well-worn tropes, making the classic creepy basement an old wine cave with hiding places. The weekend energizes Emily, who, tired of the "mental mashed potatoes" of her TV series, begins a script about the disappearance that Gagnon alternates with the narrative. Scenes of the Crime briskly moves to a satisfying finale. --Oline H. Cogdill, freelance reviewer
Bantam, $17, paperback, 400p., 9780593598023
Perfectly Nice Neighbors
by Kia Abdullah
Perfectly Nice Neighbors, Kia Abdullah's fiery domestic thriller, opens with Salma and Bilal Khatun having just moved to a well-manicured suburb, looking for a fresh start for themselves and their teenage son, Zain, who had some trouble at his last school. Instead of finding peace of mind, the Bangladeshi family encounters a nightmare with the white and perfectly nice neighbors of the novel's title. Said neighbors are Willa and Tom Hutton, who seem cordial enough at the neighborhood barbecue Salma and Bilal attend upon their arrival. The Huttons' son, Jamie, even strikes up an instant friendship with Zain. But one day, Salma sees Tom surreptitiously throw a ball into her yard to dislodge Zain's sign proclaiming "Black Lives Matter." Caught between her husband's desire to not provoke their new neighbors and her wish to support her son, Salma takes the sign inside and puts it in the front window. The next morning, the window where the sign sits is vandalized. Accusations fly, followed by episodes of escalating violence, and ending in tragedy that leaves no one unscathed.
Alternating the chapters between Salma's, Willa's, and Zain's points of view, Abdullah (Next of Kin; Truth Be Told) provides a devastating glimpse into how people who believe themselves reasonable can be triggered to commit shocking acts. Perfectly Nice Neighbors is a gut-punching treatise on the insidiousness of racism, and the ways in which empathy and measured discussions are almost impossible in the social media-fueled age of knee-jerk reactions. Abdullah takes care to allow each narrator moments of grace and humanity, and neither condones her characters' actions nor paints them as villains. They all live in the gray, where aggression is in the eye of the beholder. --Elyse Dinh-McCrillis, reviewer and freelance editor at The Edit Ninja
Putnam, $18, paperback, 352p., 9780593713815
Science Fiction & Fantasy
South, the first full-length novel from Iranian Canadian writer Babak Lakghomi (Floating Notes), is an unsettling surrealist portrait of surveillance and paranoia. B, a journalist, doesn't know what to expect when he is assigned to cover a series of labor strikes on an oil rig in the middle of the South, a mysterious desert country. With his marriage faltering at home and his book about his father still being altered by his editor into something unrecognizable, his life already feels like an unfamiliar place. But the isolation, corruption, and manipulation he finds in the South is beyond what he expected. Worse still is the unknowability of forces that seem to be bent on his destruction: evil spirits that travel on the wind and shadowy government forces alike.
Lakghomi's sparse, taut descriptions quickly conjure a world that exists uncannily alongside our own, one that reads like both a near-future dystopia and a recent-past industrial wasteland. The stories B hears from the haunted figures he encounters infuse this world with creeping superstitions and prophecies of doom that underline its precarious position, teetering on the brink of the past and the future. Together, these whispers and the phantom evidence of constant censorship and surveillance create an atmosphere of intangible but ever-present threat.
B's hallucinatory nightmare--part fever dream and part psychoanalytic quest--fits into the contours of a noir: the personally troubled detective, a system of corruption that eludes discovery, a femme fatale flickering on the periphery. Moreover, its puzzle box nature makes South feel like a Lynchian descent into the paranoia and alienation of totalitarianism. --Alice Martin, freelance writer and editor
Rare Machines, $17.99, paperback, 200p., 9781459750814
Omega Farm
by Martha McPhee
Martha McPhee fled with her family from pandemic-stricken Manhattan to her rural childhood home near Princeton, N.J., in March 2020. The novelist anticipated caring for her ailing mother and protecting her teenage children. In her revealing memoir, Omega Farm, McPhee (An Elegant Woman; Dear Money) relates resurrected memories and the challenges of repairing the sprawling property, including reclaiming its 35 acres of neglected forest.
With her mother "vanished into dementia," Martha determined to "fix the present" while grappling with the "spell of the past." Life at Omega Farm began when her parents separated in 1969. Her mother fell in love with a charismatic free spirit and moved to the dilapidated farmhouse where their merged families totaled nine kids. Their bohemian lifestyle was "neither farm nor utopia, but mostly, really, a big sprawling chaotic mess with Neil Young playing from speakers nailed to the trees." McPhee juxtaposes memories of the 1970s at Omega Farm with the insecurities of the early 2020s in an honest, sometimes self-critical, narrative. She confronts past hurts, nurtures her struggling children, and admirably commits to the Herculean task of salvaging the farm. She confronts a collapsed septic system, invasive species, and borers decimating her ash trees. Effectively noting the impact of small family forests on the climate, she writes, "you answer the call to fix something broken in your mom's house--and an entire ecosystem shudders and wobbles and swings into view." Omega Farm is a moving memoir and an inspiring testament to forgiveness and hope. --Cheryl McKeon, Book House of Stuyvesant Plaza, Albany, N.Y.
Scribner, $28, hardcover, 256p., 9781982197995
Doppelganger: A Trip into the Mirror World
by Naomi Klein
Doppelganger: A Trip into the Mirror World is a brilliant and terrifying read for anyone wanting to understand the seismic shift in what were once considered collective and accepted truths in the face of a pervasive denial of science, facts, and reason. Naomi Klein (On Fire; This Changes Everything) traces how, during the Covid-19 pandemic, readers on the Internet increasingly confused her with another famous writer with a similar name, Naomi Wolf--whom Klein describes as having a distressingly loud and ill-informed conspiratorial point of view. Using her doppelganger, the "shadow versions of our collective selves," as an entry point, Klein investigates the ways in which Far Right denialism meshed with the "health and wellness" culture to create a dangerous media landscape that put people's lives in danger, and continues to do so long past the first confusing months of the Covid-19 outbreak.
Throughout this powerful read, Klein weaves in cultural examples of doppelgangers--sources as disparate as Sigmund Freud, Philip Roth, and the film Everything Everywhere All at Once--to illustrate the tension between the desire for "separation and distinctness... unity and community." In so doing, she also makes clear the possibilities in connection and the capacity of people to unite, which will be required in the fight against the "ultimate doppelganger threat--the flip into fascism that is already well underway in parts of the world." This is an urgent exploration of a subject that impacts all readers. --Elizabeth DeNoma, executive editor, DeNoma Literary Services, Seattle, Wash.
Farrar, Straus and Giroux, $30, hardcover, 416p., 9780374610326
First Gen
by Alejandra Campoverdi
Alejandra Campoverdi's incisive memoir, First Gen, explores the steep challenges facing Americans who strive to break generational cycles of poverty and struggle. A Latina daughter of immigrants, raised by a single mother (plus aunts and grandparents) in Los Angeles, Campoverdi has built a career that took her first to Harvard and then to the White House as an aide to President Obama. But she has continued to deal with the emotional and financial hardships of being what she calls a "First and Only"--"those of us who are the 'first generation' or the 'only' person in our family... to cross a threshold"--and her memoir provides a vivid, validating story for those who share her complicated experiences.
Campoverdi breaks down some common dynamics of being a First and Only, exploring them through the lens of her own life. By telling the stories of the women in her family and their entanglements with abusive men, she illustrates how what she terms "Invisible Inheritances" ("the bearing of emotional and behavioral patterns passed down by our ancestors") often can prove unhealthy. In her quest to build a career in policy work and journalism without a financial safety net or family connections, she engages in what she calls "Blindfolded Cliff Jumping." She fights against, ignores, and finally begins to come to terms with "Impostor Syndrome Plus" throughout her early life and career.
This powerful and down-to-earth memoir is a vital glimpse into a set of experiences common to many Americans, and it's a celebration of the strength found in owning every part of a multifaceted identity. --Katie Noah Gibson, blogger at Cakes, Tea and Dreams
Grand Central, $28, hardcover, 288p., 9781538757185
The Sister: North Korea's Kim Yo Jong, the Most Dangerous Woman in the World
by Sung-Yoon Lee
In The Sister, Sung-Yoon Lee, a scholar of Korean and East Asian studies, makes a persuasive case that the younger sister of North Korea's Supreme Leader Kim Jong Un would prove a fiercer and more ruthless Supreme Leader if she ever succeeds her brother. Kim Yo Jong burst onto the international political arena in 2018 as the first of the "Mount Paektu Bloodline" to officially step foot on South Korean soil since 1950. Beguiling the South Koreans with her mysterious charm and "Mona Lisa smirk-smile," Yo Jong's state visit signaled her preeminent role within Jong Un's regime as his most trusted representative.
Lee, leaning on a multitude of sources close to the Kim family (many of them defectors), provides the first real look at the elusive "First Sister," and it is not very nice: as her nation's chief of propaganda, Yo Jong has delivered vile, racist, and sexist comments about other world leaders, and even threatened South Korea with a nuclear weapon strike. For the past three years, Yo Jong has served as the nation's "chief censor, spokeswoman, mocker, and threat-and-malice dispenser," with Lee asserting that she reportedly ordered executions of high-ranking North Korean government officials for "getting on her nerves." Lee delivers an authoritative summary of the Kim siblings' working relationship, and their surprising success manipulating other countries for their own gain. The Sister is a fascinating study that will alarm, mesmerize, and horrify in equal measure. --Peggy Kurkowski, book reviewer and copywriter in Denver
PublicAffairs, $30, hardcover, 304p., 9781541704121
Glossy: Ambition, Beauty, and the Inside Story of Emily Weiss's Glossier
by Marisa Meltzer
Glossier's effortlessly cool and wildly trendy skincare and makeup products have captured the loyalty of millions of customers. Although the brand preaches inclusivity, its founder Emily Weiss exudes elusiveness. In Glossy, Marisa Meltzer (This Is Big; How 'Sassy' Changed My Life) writes: "If the beauty industry has an 'It girl,' one who radiates genuine self-made power as well as genuine mystique, it's probably Weiss." Weiss was a "super intern" at Teen Vogue, featured on the reality show The Hills; created the beauty blog Into the Gloss; and eventually became the founder and CEO of Glossier.
Meltzer tells the story of Weiss's extraordinary career, revealing how she used every opportunity to make her vision of the aesthetic, culture, and success of Glossier a reality. Through former employees, colleagues, and Weiss herself, Meltzer keenly captures the essence of Weiss and her revolutionary brand, which teaches women to embrace their natural features through the mantra "skincare first, makeup second." Weiss's journey, though a glowing story of success, is also entangled with the fall of many other "girlboss" CEOs, allegations of unhealthy office culture, and failed ideas. But before stepping down as CEO in 2022, for her impending transition to motherhood, Weiss built Glossier from a start-up into a company whose customers want to look, smell, and wear everything Glossier. --Clara Newton, freelance reviewer
One Signal/Atria, $28.99, hardcover, 304p., 9781982190606
Taming the Street: The Old Guard, the New Deal, and FDR's Fight to Regulate American Capitalism
by Diana B. Henriques
The immense power, scale, and complexity of the U.S. financial system can make it seem conceptually and practically impossible to regulate by even the most skilled and well-meaning overseers. But in Taming the Street, award-winning journalist Diana B. Henriques (A First-Class Catastrophe) unites primary source documents public and private to craft a riveting chronological narrative of a dedicated, brilliant, and tough set of individuals who forever changed the workings of Wall Street and publicly traded companies. The book revolves around four characters: Franklin Delano Roosevelt, the 32nd U.S. president; Joseph P. Kennedy Sr., father of John and Robert Kennedy, wildly successful businessman, and the first chairman of the Securities and Exchange Commission (SEC); William Douglas, Yale law professor, third chairman of the SEC, and eventual Supreme Court Justice; and Dick Whitney, an esteemed member of old-guard Wall Street whose disgrace was the final nail in the coffin of the industry's old ways.
Set primarily in the 1930s as the New Deal transformed the country, the book chronicles events big and small--nail-biting elections, backroom dealmaking, the minutiae of drafting regulations, and the gory spectacle of corruption. Henriques also writes about often overlooked stories, such as the drive to regulate utility companies whose monopolistic control of electricity was throttling the economy. She writes in the readable style of long-form journalism, and possesses an excellent sense for the appropriate historical context, as well as a commitment to truth-telling about the personal and private lives of the book's subjects. Taming the Street is an extensive account of an extraordinary series of monumental efforts. --Walker Minot, writer and editor
Random House, $30, hardcover, 464p., 9780593132647
What We Remember Will Be Saved: A Story of Refugees and the Things They Carry
by Stephanie Saldaña
Stephanie Saldaña's gorgeous third book, What We Remember Will Be Saved, presents a powerful perspective on the Middle Eastern refugee crisis. Based on in-depth interviews with refugees, Saldaña (A Country Between) tells their stories through what they preserved: an elaborately embroidered dress, a pharmacy that served the community, songs that prove "both fragile and portable." Saldaña mixes research, reporting, and reflection to bring her subjects to vivid life, recounting their journeys away from Iraq, Jordan, and Syria to build new homes while preserving their memories.
Saldaña follows five refugees: Hana, who embroidered a dress depicting the details of her hometown; Ferhad, a musician who formed a band with his friend Hozan to preserve Kurdish music; Ghadir and Adnan, a married couple who ran a pharmacy in their Aleppo neighborhood. She recounts Munir's experience fleeing ISIS, ending up on the Greek island of Lesvos, and becoming a conduit for fellow refugees to receive aid, and Qassem's efforts to keep his family together as they traveled from Iraq to Germany. Saldaña shares some harsh details of violence, death, and deprivation in her subjects' lives but focuses on their memories and stories: "Story is what keeps us whole," she writes. She weaves together the heartbreak of "losing an entire life" with the particular details of the places her subjects left, and their efforts to begin again in new locations. Powerful and unflinching, yet focused on hope, Saldaña's narrative is a timely, urgent addition to the discourse around refugees, and a tribute to their resilience. --Katie Noah Gibson, blogger at Cakes, Tea and Dreams
Broadleaf Books, $28.99, hardcover, 280p., 9781506484211
Come Forth: The Promise of Jesus's Greatest Miracle
by James Martin
The Raising of Lazarus, one of the most dramatic stories from the Gospels, ranks as the greatest miracle performed by Jesus of Nazareth. In Come Forth, Jesuit priest James Martin (The Abbey; Between Heaven and Mirth) takes readers on a journey to Lazarus's tomb and back again through a "close read" of the account in the Gospel of John, revealing poignant insights on the nature of love, friendship, suffering, and gratitude. Written from the vantage of faith, the book is a moving rumination on the "universality of grief, the difficulty of belief, and the power of Jesus in the face of both" that should speak equally to secular readers.
Martin breaks down the scripture passages sentence by sentence (sometimes word by word) to put skin on the bones of the dramatis personae and challenge long-held archetypes, like that of the sisters Martha and Mary, whose names, Martin says, have become "shorthand in Christian spiritual circles for contemplation and action." Engaging with contemporary biblical scholarship, Martin addresses the intriguing and persuasive theory that Jesus's friend Lazarus ("he whom you love") is the mysterious "Beloved Disciple" mentioned elsewhere in John's Gospel. Another explosive interpretation looks at the shortest verse in the Bible ("Jesus wept.") and posits a reason besides sadness for Jesus's tears. Throughout, Martin mixes biblical exegesis with nuanced reflections on the Lazarus story as represented in the larger culture of art, books, and film. Come Forth is an erudite and heartfelt paean that invites readers to "[b]e loosed, be untied, be freed." --Peggy Kurkowski, book reviewer and copywriter in Denver
HarperOne, $32.99, hardcover, 384p., 9780062694386
We're Not Worthy: From 'In Living Color' to 'Mr. Show,' How '90s Sketch TV Changed the Face of Comedy
by Jason Klamm
Readers of We're Not Worthy: From 'In Living Color' to 'Mr. Show,' How '90s Sketch TV Changed the Face of Comedy can expect a lot--just not a lot on Saturday Night Live, which Jason Klamm calls "the American Civil War of comedy": it's already been exhaustively covered. Klamm's supremely worthy gambit is to spend roughly equal time on every significant sketch and "sketch-adjacent" TV show from the 1990s, an indisputably sensational decade in comedy.
This history spotlights dozens of shows, devoting individual chapters to successes as well as improbable failures (The Ben Stiller Show, The Dana Carvey Show). Klamm bundles together projects that don't quite merit their own chapters; he writes of two pilots from the parody newspaper the Onion: "It almost makes no sense that this show wasn't picked up by someone. Almost." Klamm is especially attuned to the importance of shows like In Living Color and House of Buggin', which introduced racial diversity to an overwhelmingly vanilla comedy landscape.
We're Not Worthy is a labor of love driven by an urge to demystify. Klamm misses no opportunity to point out that before they were household names, the likes of Amy Poehler, Jennifer Coolidge, and Will Ferrell toiled in the low-pay, no-glory sketch-comedy trenches. Interviews with shining stars (Carol Burnett, Mike Myers, Bob Odenkirk) as well as lesser lights and behind-the-scenesters get across how the TV-sketch-comedy sausage is made. Klamm would likely bristle if readers called his book scholarly--a quality ripe for parody--but they'd be right. --Nell Beram, author and freelance writer
1984 Publishing, $27.99, hardcover, 392p., 9781948221269
The Goodbye World Poem
by Brian Turner
The lovely laments in Brian Turner's fourth collection, The Goodbye World Poem--the follow-up to The Wild Delight of Wild Things--dwell in the aftermath of loss and cultivate compensatory appreciation for the natural world. The death of his wife in 2016 is not the only bereavement in Turner's recent roster: "Vigil" is about his father's last moments, and "The Dead Guys" is an elegy for a close friend. "Dying is so intimate," Turner writes in the opening poem. Even David Bowie's passing felt like a personal affront, as well as a reminder of mortality. "The world is always dying," Turner concludes.
And yet the poet still finds much to celebrate in these 30 poems: narrow escapes, to start with, such as the uncanny parallel of saving his half brother, a toddler, from drowning in a pool, and Turner's Uncle Paul then rescuing him from the same threat. There are also snapshots of road trips ("the transcendent was often a gas tank away"), the memory of an erotic encounter late in his wife's illness ("Coconut Oil"), and the peace of being in nature, "listening/ to the language of branches and leaves." Turner's poetry is gilded with alliteration ("her fingertips, little fireworks") and maritime metaphors ("The Subconscious"). The long title piece, which closes the collection, repeats many phrases from earlier poems--a pleasing way of drawing the book's themes together. The worst suffering is over, the tone suggests, and in "this quiet place I'm learning is the rest of my life." And his strategy is to "fall in love with the small things." --Rebecca Foster, freelance reviewer, proofreader and blogger at Bookish Beck
Alice James Books, $17.95, paperback, 100p., 9781949944549
The Writer's Life
Reading with... Yael Goldstein-Love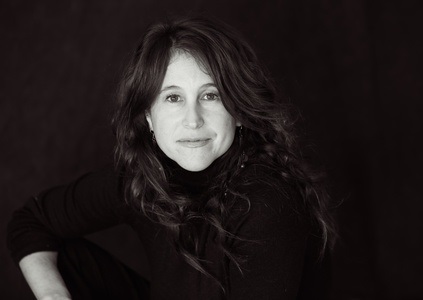 photo: Laura Turbow Photography
Yael Goldstein-Love is the author of The Passion of Tasha Darsky and The Possibilities (Random House), a novel about motherhood and the multiverse. She is completing her doctorate in clinical psychology, with a focus on maternal mental health, and lives with her son in Berkeley, Calif.
Handsell readers your book in 25 words or less:
The Possibilities captures the trippy psychological reality of becoming a new parent by reimagining motherhood as a hero quest with a sci-fi twist.
On your nightstand now:
Two galleys: Lydia Kiesling's Mobility and Edan Lepucki's Time's Mouth, both out midsummer, both phenomenally smart page-turners. (Full disclosure: the three of us used to be in a writing group together, but my opinion on this is still 100% accurate.) Also, two books from my other life in psychotherapy: Psychic Retreats by John Steiner and Trauma and Recovery by Judith Herman, both of which have been on my nightstand for about a year, because experiences with my patients keep sending me back to them. Finally, Junie B. Jones Is a Beauty Shop Guy. My six-year-old son and I are obsessed with this series.
Favorite book when you were a child:
D'Aulaires' Book of Greek Myths. I loved that the beauty of it wasn't sanitized or sentimentalized, that gorgeous images sat side by side with rage, violence, and cruelty. It felt so respectful to my child's mind, because this mingling of good and bad was clearly true of the world as I experienced it, and no one was lying to me about it in those pages.
Your top five authors:
This feels like a trap. If I don't say Henry James, some 25-year-old version of myself is about to cut ties with me. But if I don't say Emily St. John Mandel, then current me feels snubbed. I'll compromise with a mix of long-standing favorites and current obsessions: Octavia Butler, George Eliot, Virginia Woolf, Karen Joy Fowler, Victor LaValle. (Yes, I cheated and snuck in seven.)
Book you've faked reading:
When I was in sixth grade, everyone showed up one week, with no warning, talking about Island of the Blue Dolphins by Scott O'Dell. I have no idea why everyone just upped and read that book all at the same time. I had not, and couldn't stand being left out of the conversation, so I just went ahead and voiced strong opinions about characters and plot lines I was hearing about for the first time. It was frightening to me how well this worked, how the brazenness of my lies made them all the more believable. I think it made me more honest going forward, because I did not care for the black magic I'd just harnessed.
Book you're an evangelist for:
Torn in Two: The Experience of Maternal Ambivalence by Rozsika Parker, which is the best book about motherhood that I have ever read and probably ever will. It should be handed out to every birthing person upon discharge from the hospital, along with the mesh underwear. Actually, it occurs to me that it is the motherhood equivalent of D'Aulaires' Book of Greek Myths in that it takes the gorgeousness of the experience and sets it side by side with the ugly aspects in a way that does not try to sanitize away the bad or sensationalize away the good. It also occurs to me that this is exactly what I tried to do with The Possibilities.
Book you've bought for the cover:
I don't think I've ever done this and am now wondering what deficiency this reveals about me.
Book you hid from your parents:
Are You There God? It's Me, Margaret. by Judy Blume. It seemed very important that my parents not know I was subject to puberty, despite the increasingly obvious evidence of my breasts, and association with that book would have been a dead giveaway.
Book that changed your life:
Victor LaValle's The Changeling. I read that book in a single night when my son was a few weeks old, and it gave me a lifeline. It wasn't just how good the book was--although it's magnificent--it was that the book made me realize that there was meaning to be made from the dark chaos of my postpartum experience, and all I had to do in order to access it was switch the genre of my own internal narration, branch out past realism.
Favorite line from a book:
"If we had a keen vision and feeling of all ordinary human life, it would be like hearing the grass grow and the squirrel's heart beat, and we should die of that roar which lies on the other side of silence." --Middlemarch, George Eliot
Five books you'll never part with:
What makes a book precious to me is whether it cracks open (for me) some new level of understanding about what it's like to be a human being. Literature and psychology both do this, and I think with each of my favorites you could really call them either--literature that's like a secret key to the human mind, psychology that's so forcefully explanatory that it is literature. Among others, these include: Middlemarch by George Eliot; To the Lighthouse by Virginia Woolf; Oh William! by Elizabeth Strout; Playing and Reality by Donald Winnicott; Schopenhauer's Porcupines: Intimacy and Its Dilemmas by Deborah Anna Luepnitz.
Book you most want to read again for the first time:
The Zero by Jess Walter. There's something about that book that astounds me, no matter how many times I read it. It's so meticulously constructed that it seems you couldn't change a word without destroying the whole edifice--and yet so fully alive, I half expect the characters might rearrange the plot whenever I look away. I feel if I could read it again for the first time, I could cut through this paradox and know something new and true about how fiction works.
A life-sized bronze statue of Agatha Christie has been unveiled in the town where she lived, BBC News reported.
---
"Head back to the quad with these 15 campus novels" recommended by the New York Public Library.
---
The Choose Your Own Adventure Gamebooks series has been nominated to this year's National Toy Hall of Fame. A public vote (deadline September 20) is part of the selection process. Final inductees will be revealed November 9.
---
Open Culture shared a "playlist of 45 Shakespeare film trailers, from 1935-2021."

The Six: The Untold Story of America's First Women Astronauts
by Loren Grush
Loren Grush, space reporter for Bloomberg News, spectacularly profiles the first American women to fly into space in the riveting and expansive The Six: The Untold Story of America's First Women Astronauts. Sally Ride, Judy Resnik, Anna Fisher, Kathy Sullivan, Shannon Lucid, and Rhea Seddon vividly come to life in Grush's intricately researched and detailed work, which traces their entry into NASA, extensive training, and first flights in the Space Shuttle program. This insider look, which pulls from more than 100 hours of Grush's firsthand interviews, NASA's Oral History Project, and substantial archival footage and documents, as well as hours of transcribed audio from shuttle flights, is a thrilling dive into the lives of some of history's groundbreaking women.
A desire to explore the unknown, a fascination with science, a need for a life passion. These drives initially connected "the Six," who would become the first American women to fly into space: Ride, an introverted tennis player and self-proclaimed underachiever studying astrophysics; Resnik, a whip-smart engineer who "yearned for something she could throw her whole self into"; Fisher, a surgical intern determined to enter space after Alan Shepard's first flight; Sullivan, an oceanographer bent on diving "as deep as she could below the Earth's surface"; Lucid, a sci-fi fanatic and biochemist who trained to visit Mars inside a cardboard spaceship; and Seddon, an emergency room resident aware that space stations might need doctors like her. What was once a career that only men could pursue due to requirements that women were prevented from meeting (i.e., the need for military jet pilot experience) was now open to specialists from additional fields.
The Six, as Grush's astounding details reveal, all applied without hesitation (Resnik even cut her hair to seem more professional, obtained a pilot's certificate, and cold-called Apollo astronaut Michael Collins for advice) and entered the interviews feeling hopeful but "completely foreign" in Johnson Space Center. "I've got no idea what any of this is," Sullivan thought. For some, the process "felt a bit like walking into an inquisition," but they answered even ridiculous questions with firm honesty. When asked whether she would give up becoming an astronaut for the man of her dreams, Seddon indicated "that man wouldn't be the man of her dreams if he asked her to do that." Ride, asked if she ever had amnesia, joked, "I don't know. I can't remember." Grueling testing began after the Six were invited to work for NASA. Grush describes invasive medical procedures wherein some women outperformed the men, followed by training that included practicing bailouts and ejections as well as swimming under fallen parachutes. Though Ride would be the first to fly (she was deemed most likely to take her selection "in stride"), all six contributed their skillsets to various missions, the pivotal moments of which Grush brings to the page with an immediacy that feels like being alongside the women themselves.
The full scope and smallest details that Grush shares are breathtaking, making this space history an invaluable contribution to the genre. Her attention to each individual allows their portraits to be multidimensional, even with the common ground the women shared. The sexist treatment they endured--primarily from the media but at times within NASA itself--backdrops much of their journey. The media often objectified the women; one newspaper called them "eye-popping space gals." A reporter asked Ride, if things go wrong, "do you weep?" Another asked Fisher whether motherhood was compatible with being an astronaut--a question never asked of male astronauts regarding fatherhood.
The Six cemented their belonging with an admirable confidence; Grush affirms their "united front" with inspiring and at-times thrilling moves by the Six themselves, transforming her narrative into a compulsive read. "Let me tell you how I feel about modesty at a moment like this... I have none," Sullivan maintained when stripping naked before "a room full of technicians" to don her spacesuit. When an astronaut held a door open for Ride, "she shoved him through the door and held the door open for herself." Resnik, when asked by engineer Mike Mullane, "Would you like to swing on my vine?" responded, "First I'll have to tie a knot in it so I have something to hold on to."
The respect eventually garnered from the men of NASA for the women as equals receives its due attention. Bob Crippen requested Ride specifically for one mission, while John Fabian touted Lucid's ability to remain "calm and collected" and to complete tasks with absolute correctness. Grush also endeavors to spotlight the scientific and technological advancements occurring during the era in which these women were active, and ample attention is given to the controversy surrounding the O-ring failure that led to the Challenger disaster and the death of Resnik. The Six takes readers on the roller-coaster journey of the women at its heart, and is sure to be enjoyed by fans of titles like Hidden Figures. --Samantha Zaboski
Scribner, $32.50, hardcover, 432p., 9781982172800
Spaceflight and Sexism
An Interview With Loren Grush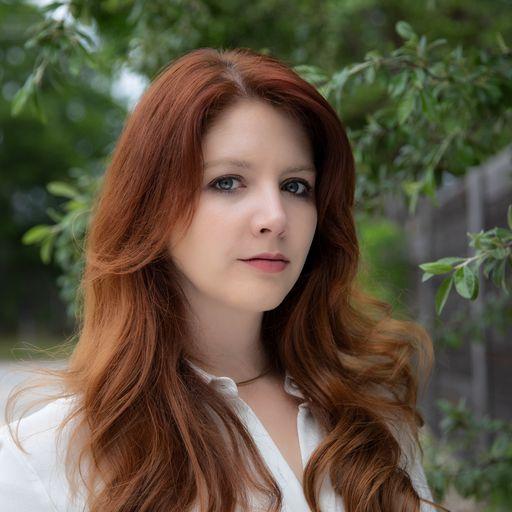 (photo: Christopher White)
Loren Grush is a reporter for Bloomberg News specializing in all things space. Previously, she was a senior science reporter for the technology news website The Verge, and hosted the online show Space Craft. She has been published in the New York Times, Popular Science, and Nautilus magazine, and has appeared on several TV networks as an expert commentator. The Six: The Untold Story of America's First Women Astronauts will be published by Scribner on September 12, 2023.
What incited your fascination with space?
I feel like I was born with space in my blood. I grew up in the suburbs of Houston, outside of NASA's Johnson Space Center, the daughter of two engineers working on the Space Shuttle program. Ironically, growing up in a community surrounded by NASA engineers, I started to grow bored with space exploration. Plus, anything your parents do when you're a teenager is automatically uncool. It wasn't until I left Houston that I started to realize how special my upbringing was. When I told my friends and peers the stories of my early NASA life, their eyes would light up. That helped me to fall in love with space all over again.
What can we learn today from the outreach efforts to include women and minorities in the Space Shuttle program?
The selection committee made a concerted effort to spread the word far and wide about the 1978 astronaut selection to ensure that people who may not have heard about it or had not thought about being an astronaut would actually learn of NASA's intent to pick a more diverse workforce. How they went about advertising the program led to their success in finding the right astronauts. That's important to consider no matter what industry you're in.
You focus a lot on how the women astronauts wanted to be "just one of the guys." How come?
I found it interesting that the women didn't want to be highlighted for being different; I can certainly relate to that impulse when it comes to my own life. I do think we are transitioning to an era where women both want to be treated equally and also to not feel ashamed to celebrate what makes them unique. But even though we've come a long way, there are still times when the space industry can feel like a boys' club. When I first got into space reporting, there were times when I'd be one of two women at a space event. It took all my energy not to run out the door those first few times. What helped me feel more at ease was finding other women space reporters I could relate to, and I think looking back on the women who came first is always an inspiring and worthy way to help women feel included and more comfortable.
What surprised you about how the first women astronauts were treated?
I found myself increasingly disappointed with my media ancestors. The women were constantly being hounded for interviews and then asked extraordinarily dumb questions that were not asked of their male colleagues. Then the stories that would be written about them would have some fairly absurd angles.
Despite their annoyance at the media, implying there would be romance in space, a number of the Six did indeed have partners who were in NASA. Why do you think this was?
The women weren't exactly best friends; it was actually the men in their class that they'd hang out with the most. They would fly with male pilots in the backseat of NASA's T-38 jets to stay current on their flight hours, and they worked with the men frequently on their astronaut assignments. Plus, when you were assigned to a crew, that unit became something like a family. It doesn't surprise me that they all grew close.
Sally Ride said of spaceflight, "It never entered my mind that there were actual risks involved." Why do you think she had this perspective?
Unfortunately, I think that the risks of flying on the space shuttle were not emphasized during the early years of the program. NASA was coming off a big win with Apollo, and as the agency transitioned to the shuttle, it was keen on painting the vehicle as both reusable and routine--something that anyone could fly on. Sally certainly learned later the risks involved, but I do think that a rosy picture was painted before the Challenger accident.
What did the Challenger disaster, which resulted in the death of one of the Six, change for NASA?
The obvious changes included the introduction of technologies and features that upped redundancy and safety. It blew my mind a bit to learn that the early space shuttle astronauts didn't even wear pressure suits, which feels like the gold standard now, and that payload specialists and even politicians flew on the shuttle. Additionally, I feel like Challenger made NASA take a hard look at its workflow. Unfortunately, it was a lesson that had to be learned twice, as Columbia would indicate years later.
What should readers who pick up your book expect to enjoy?
Readers will get to go on a journey, one that takes them back in time to the 1980s, and even further back to the 1960s, where they'll learn of the first women who fought against an even more sexist society to be sent into space. Above all, readers will be transported into space themselves with the six women on their very first flights to orbit.
What was the best part about writing The Six?
Talking to the 1978 astronaut class, the "TFNGs." Every interview with them felt like being transported back to the late '70s and '80s. I wasn't interviewing subjects but hanging out with an incredibly smart group of friends who I felt I'd known all my life. Steve Hawley--Sally Ride's ex-husband and crewmate of Judy Resnik--was fantastic to interview. His memory is a steel trap. I also felt so privileged to talk to the astronauts' superiors, like George Abbey, as well as the Six's "mother hen," Carolyn Huntoon.
Based on your research, what do you think the future holds for women in spaceflight?
NASA is currently aiming to send humans back to the moon with its Artemis program, which has the stated purpose of putting the first woman and the first person of color on the surface of the moon. In fact, this April, the space agency assigned its first astronauts to the program for a mission called Artemis II, which will send a crew of four around the moon as a precursor to the first Artemis moon landing. Two of the Artemis II astronauts, Christina Koch and Victor Glover, will become the first woman and the first person of color to reach deep space, respectively. Still, there is a long way to go to reach parity. Of the more than 600 people to have flown to space, just over 10% have been women. And the statistics for women of color is pretty dismal.
Would you ever want to become an astronaut?
As much as I love space, working for NASA never felt like it was for me. I'm so grateful for what my parents gave me, but I wanted to forge my own life path that was unique to me. And as someone who has always loved piecing together stories and performing, telling the story of space feels like a great fit. Now if someone wanted to give me a ride to space so I could write about it, I definitely wouldn't say no. --Samantha Zaboski
Shelf vetted, publisher supported.
Rediscover
Rediscover: Tobias Hill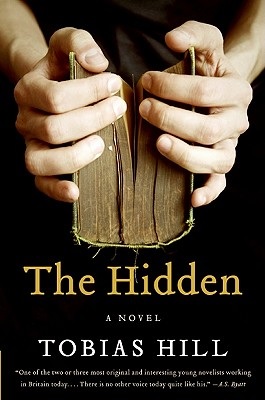 British author Tobias Hill died August 26 at age 53. In 2003, the Times Literary Supplement named Hill as one the best young writers in Britain. The following year he was selected as one of the country's Next Generation poets and shortlisted for the Sunday Times Young Writer of the Year, the Bookseller reported. His collection of stories, Skin, won the PEN/Macmillan Prize for Fiction and was shortlisted for the John Llewellyn Rhys/Mail on Sunday Prize. He also won the Eric Gregory Award in 1995 and the Ian St James Award in 1997. In 2014, shortly before the publication of What Was Promised, he had a stroke, after which he was unable to write poetry and fiction.

Hill's other books include Midnight in the City of Clocks; Zoo; Underground; The Love of Stones; The Cryptographer; Nocturne in Chrome & Sunset Yellow; The Lion Who Ate Everything; and The Hidden.

"I had the very great privilege of representing Tobias for 28 years," said his agent, Victoria Hobbs. "The work he leaves behind is exceptional in range and skill, from the poems to the short stories and the novels, always evolving but consistent in the extraordinary descriptive powers on display.... He was a lovely man to work with, absolutely and appropriately aware of his considerable gifts but also modest and unfailingly gentle and courteous in all his dealings. I will miss him and mind very much that we won't see new work from him in the future."

Paul Baggaley, editor-in-chief at Bloomsbury, told the Bookseller that Hill "was such a talented writer across many forms, and Bloomsbury was very proud to become his publisher of fiction with What Was Promised in 2014. We were also able to acquire his rich backlist, and we are committed to ensuring that Tobias's reputation as a unique voice in contemporary writing continues to be recognized.... It is a great sadness that such a remarkable writing career has been cut short so cruelly."

In the Guardian, Kamila Shamsie wrote: "The defining characteristics of his work are not to be found in place but in the lyrical precision of his language and his careful attention to structure. These were both qualities that he saw as tying his fiction to his poetry. Although he was perhaps best known for the novels, he saw himself as a poet first, and said that if he could have earned a living entirely from poetry he would never have written fiction."