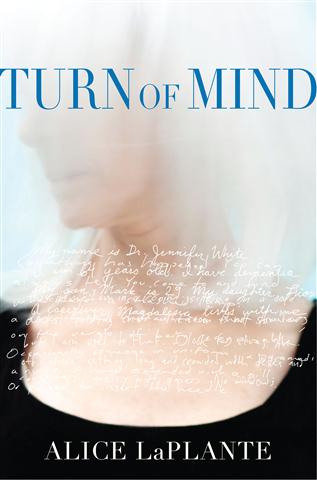 While watching an episode of a BBC television show featuring Sherlock Holmes, creative writing instructor Alice LaPlante's partner asked her if she would consider writing a mystery. Rather than tell a story from a detective's viewpoint, "I thought I could better imagine my way into the suspect's mind," said LaPlante. That night she wrote the opening scene of her debut novel, Turn of Mind, which will be published in July.
Dr. Jennifer White is no ordinary murder suspect. The 64-year-old retired hand surgeon is suffering from Alzheimer's, a disease that has affected LaPlante's mother for several years. After White's best friend and neighbor, Amanda, is killed and four of her fingers surgically removed, the detectives on the case believe she committed the murder. As the investigation deepens and White slips further and further into dementia, a central question emerges. Is her shattered memory preventing her from revealing the truth about the night Amanda died or helping her to hide it?
Elisabeth Schmitz, v-p and executive editor of Grove/Atlantic said that Turn of Mind is "an astonishing portrait of a fragmenting mind, but it's also a page-turning, compelling mystery. Alice has merged these two ideas beautifully."
The narrative is told from White's perspective in the first person, revealing her close yet often contentious friendship with Amanda, her complex relationships with her enigmatic late husband and her children and her accomplished medical career. "It reminds me of Patricia Highsmith, these interesting characters that are complicated, sharp and edgy, and quite dark," Schmitz continued. White responds to her condition with wry humor, even creating a Letterman-like list of "Top 10 Signs You Have Alzheimer's" (#2: You keep discovering new rooms in your house).
Writing Turn of Mind turned out to be a fairly quick endeavor for LaPlante. "I've been teaching for 20 years, so I'm really immersed in craft and process," she said. "I wasn't worrying about how to build a scene or how to mix scene and narrative. I knew how to do that and so it was really just the story that had to come out."
In addition to crafting fiction and teaching at San Francisco State University and Stanford University, LaPlante does business writing. (She holds both an undergrad degree in writing and an MBA.) Her work has appeared in the Southwest Review and Epoch and also in Discover and Business Week. She is the author of four nonfiction books, among them Method and Madness: The Making of a Story--A Guide to Writing Fiction.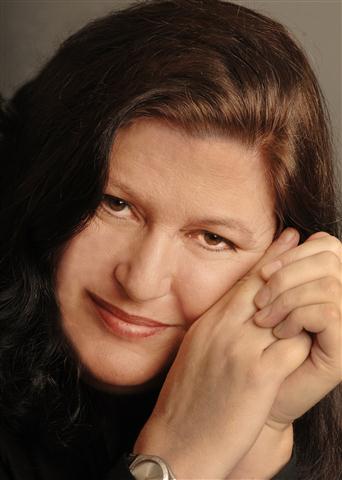 When Schmitz and several others at Grove/Atlantic first read Turn of Mind, which was purchased at auction, they found the novel "immediately gripping," she said. It's one that will appeal to readers of both literary and commercial fiction as well as "people who are trying to get some insight into the mind of an Alzheimer's patient," added Schmitz. "It's rare to find a book that works well on so many levels at once."
Turn of Mind is set in LaPlante's hometown of Chicago. About every six weeks she travels to the Windy City from her home in Palo Alto, Calif., to help care for her mother. Having a personal connection to someone with Alzheimer's was one catalyst for the novel, but LaPlante was careful to avoid making the story autobiographical. "I was vigilant about that, with one exception," she said. "Jennifer's parents are my grandparents. It's more an homage to them than revealing any family secrets."
Early in the writing process, LaPlante asked her father whether he would mind if she wrote about Alzheimer's and received his support. She sent one of the first advance reading copies to a brother with whom she has a close relationship. "He gave me the response that I would dream of getting, in how he was impacted by the book," she said.
LaPlante has been visiting booksellers from coast to coast in a pre-publication blitz for Turn of Mind. "When I meet booksellers and librarians who have read it, the response has been so wonderful that I'm less nervous than I would have been if it was thrown out there without this advance peek into readers' minds," she said. "I'm thrilled. It's a book close to my heart."--Shannon McKenna Schmidt