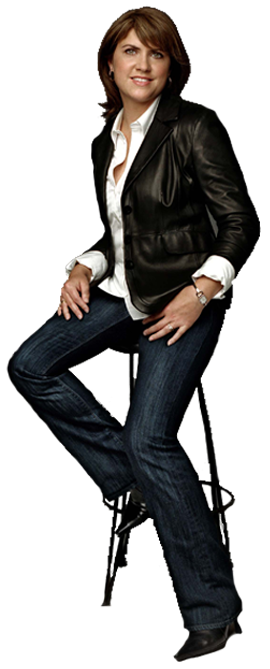 One of the most compelling themes in Love You More is that of choice. Both D.D. Warren and Tessa Leoni are strong women forced to make difficult--sometimes impossible--choices that cut straight across traditional gender lines. How did this theme develop as you wrote the novel?
I've been writing for over 20 years now—since I was 17. I always joke that my career has evolved in tandem with my personal life. For example, when I was a single 20-something, I wrote romance novels. Then I got married, hit 30 and changed to homicide. Now, I'm a 40-year-old working mom, which is a stage of life that's all about compromise. I think the opening line of Love You More says it all: "Who do you love?" Because that's what's going to define your day, your life, your family. One question, asked a dozen times a day. Welcome to modern life.
D.D. and Tessa are complicated and highly nuanced characters. They are tough, stubborn, dedicated and vulnerable. But both characters also struggle with inner darkness. Do you ever feel pressure, either internal or external, to "soften" your characters?
Never! And I love that about my editor, Kate Miciak. The darkest scene in Love You More is when Tessa Leoni finally gets her hands on the man who hurt her family. As a mother, as a state trooper, she's beyond the edge of reason, fueled entirely by rage and fear and desperation, and oh yeah, she's got a knife and she knows how to use it. I totally went for broke when writing the scene. At the last minute, of course, it occurred to me my editor might never let it pass. But no. Kate loved it. She trusts me and she trusts my readers, which is why I love her more.
Love You More takes many turns and often veers off in unexpected directions, both in terms of its action and in the psychology of its main characters, yet every twist makes sense and you never take any narrative shortcuts. How did you go about constructing and maintaining this kind of complex plot scaffolding for the novel?
I only wish I had a master plan. When I start a novel, I purposefully don't define my characters. I wait and see how they develop. It's mysterious even to me, because at the beginning of my career I was such a big planner, and I think those novels aren't nearly as tight and natural as my more recent novels, which had no plan at all. My characters now are both good and bad, which makes the plots twists more logical, believable and relatable. Or so I hope.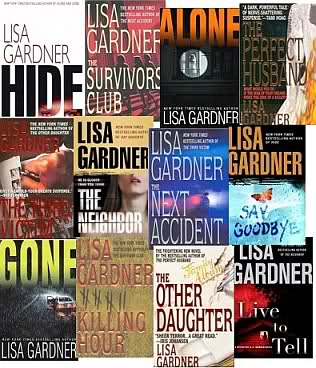 This is the fifth novel to feature Detective D.D. Warren, but you have also written six FBI Profiler series novels and two stand-alone novels. What are the challenges--and, conversely, the rewards--of writing series vs. stand-alones?
I think the typical rules apply: stand-alone you get to start with fresh characters, which is like taking a vacation from your family--even if you love them, everyone needs time away. Conversely, writing series novels is like returning to the family fold, comfortable and a bit more predictable. Of course, no one wants to hang out with the same old folks book after book, so you have to constantly think of ways to shake things up, or in my case, grow my characters up. D.D. started as a single-minded workaholic. Her life is way more complicated now, which brings us to the tough choices she's facing in Love You More.
How do your two series compare, both in terms of your own writing process and reaction from your readers?
I love hearing from my readers, particularly on this subject. I'd say as of this time, there's no clear winner in the series war. I hear from just as many fans who want to see the Quincy FBI family as I do readers who want more D.D. Warren/Bobby Dodge. So, as a special treat, I'm now working on a D.D. Warren novel that will involve cameos from all my past characters. I'm having the best time writing it! It's like catching up with old classmates at a high school reunion. I hope my readers will love it.
How has D.D. Warren evolved for you over the course of her series? Has she become easier or more difficult to write? What would you most like readers to know about her?
D.D. is becoming human. She's always been aggressive, determined and neurotic, which I think is fun, but also a bit polarizing. Real life has caught up with her now. Heaven help her, she fell in love. And, in the opening pages of Love You More, she's facinganother major life change--pregnancy. Can a successful career woman have a happy home life? This is what D.D. wonders, fears, desires. She's becoming a fully evolved human being and it's good for her.
What are you working on (and how long before we'll be able to read it)?
My 2012 release will also feature D.D. Warren. Pedophiles are being shot to death in Boston, and while D.D. has no argument with dead perverts, it is a crime on her watch. Complicating matters: the appearance of a girl claiming she will be murdered in four days and she'd like D.D. to handle the investigation. Finally, the baby must be picked up from daycare at five. Meet the new and improved Detective D.D. Warren, 40 years old, still on the job and trying valiantly to do it all. --D.G.