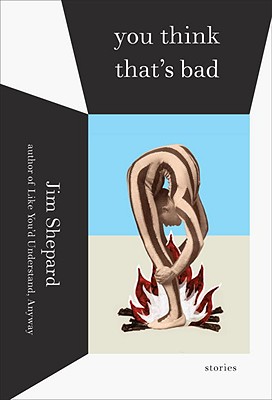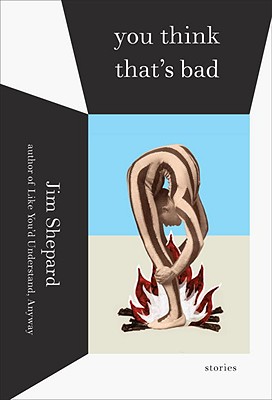 In the acknowledgments of his new collection of short stories, Jim Shepard takes the unusual step of listing more than 75 reference works. That's only a hint of the extraordinary breadth of 11 tales that range over more than half a millennium and several continents.
Shepard excels at placing his characters in extreme confrontations with the natural world, often mirroring turmoil in their personal lives. The narrator of "The Netherlands Lives with Water" (included in Best American Short Stories 2010) is a hydraulic engineer whose marriage is fracturing as an epic storm sweeps toward Rotterdam, threatening to overcome the city's defenses against the North Sea's onslaught. "Poland Is Watching" describes a catastrophic winter attempt to summit a Himalayan peak and the tension between a member of a Polish climbing team that embarks on the nearly suicidal endeavor and the wife he leaves behind.
As he demonstrated in his 2007 National Book Award finalist collection, Like You'd Understand Anyway, Shepard has an affinity for stories based on historical characters and events, infusing them with an almost novelistic scope. Notable among these is "The Track of the Assassins," inspired by the life of the explorer and travel writer Freya Stark, describing a perilous trek through the mountains of western Iran using Marco Polo's Travels as her guidebook. In "Gojira, King of the Monsters," Shepard illumines the creative genius of Eiji Tsuburaya, the special effects master who created Godzilla in 1954. Recent events give that story's graphic description of the 1923 Tokyo earthquake an eerie resonance. "Happy with Crocodiles" is the grim first-person account (the predominant point of view in the collection) of American soldiers bogged down in the jungle of New Guinea in World War II.
Shepard's descriptive powers enhance virtually all these stories. In "The Track of the Assassins," he concentrates on the harsh beauty of its desert setting: "The foothills when closer revealed themselves to be symmetrical rust-colored headlands akin to the upturned hulls of ships. The escarpments were long and narrow and end-on gave the impression of a fleet at anchor." The narrator of "Your Fate Hurtles Down at You," the story of a team constructing an avalanche defense high in the Swiss Alps, remarks on the way the "sun peeps over the sentinel peaks behind us and the entire snow-covered world becomes a radiance thrown back at the sky."
The stories of Jim Shepard provide an emphatic rejoinder to critics of the insularity of some contemporary short fiction. Diverse, expansive, complex, rich both in their settings and their characterization, each one engenders a sense of anticipation on the first page that's more than satisfied by the last.--Harvey Freedenberg
Shelf Talker: Jim Shepard has produced another volume of diverse and highly original stories that's a worthy companion to his outstanding collection Like You'd Understand Anyway.