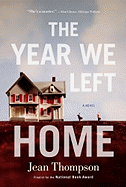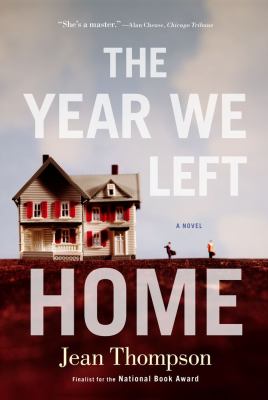 A war at the beginning (Vietnam) and one at the end (Iraq) frames an American family's path through 30 years of life in America, from 1973 to 2003. It is a portrait of the Erickson family of Grenada, Iowa, in alternating viewpoints of family members and their cousin, Chip, a damaged vet of the Vietnam War.
The story opens with Anita's wedding to Jeff. She is the eldest of four children; the others are Ryan, Blake and Victoria. Through vignettes that capture moments of their lives both important and ordinary, Thompson (author of the story collection Do Not Deny Me) paints a picture--who they are, what they want and what they will eventually settle for. The constant thread throughout all their stories is that these are basically good-hearted individuals, often saddled with more than they are equipped to handle. Anita's husband is a banker, responsible for foreclosing on loans to farmers Anita has known all her life. At one of the farm auctions, Anita cleans out their bank accounts and gives the money to now-homeless relatives. Ryan does Chip a great kindness when Chip is past 50 and on his uppers. Ryan buys the farmhouse that once belonged to Uncle Norm and Aunt Martha, now long gone, but prototypical examples of that exemplary American farm couple: thrifty, hardworking, honest, church-going and long-suffering. He worked every day while she canned, cooked and cleaned. Blake says of them: "They didn't think in terms of happy."
Each of the Erickson children has thought in those terms, however, and mostly have come up short in the happiness department. Each of them has endured a difficult situation, hoping things would change. Anita has become the smiling Realtor of the Year displayed on the back of the grocery cart to compensate for Jeff, who turned out to be a chronic alcoholic and is now barely hanging on to sobriety. Ryan says of his marriage to Ellen: "At some point in their life together he had assumed the burden of making her happy. Her most familiar mood, what he thought of as her default position, was one of exasperated suffering." Blake married "beneath him" and his mother and Anita never let him forget it. Torrie made a bad decision that altered her life forever.
This all sounds grim, but it isn't. In Thompson's engaging style, each characters has a life filled with much humor, insight, reconciliation and understanding. Ryan tried to escape Iowa to a life in academe, only to find that he was ill-suited for it. His consolation prize was being at the beginning of the computer revolution and making a ton of money. Anita never wanted to leave familiar surroundings--and didn't want anyone else to, either. Chip is the wild card here. He bangs around the country and Mexico, a real rolling stone, returning to Iowa with his lungs and liver shot, grateful to Ryan and ready to settle down. At story's end, the next generation is starting to leave Iowa. Who knows what their outcome will be? Jean Thompson pulls the reader into this novel and keeps us hoping for the best for her characters, as she chronicles events and shows us their interior lives.--Valerie Ryan
Shelf Talker: Thirty years in the lives of the Erickson family of Grenada, Iowa, told in a wry, humorous authentic manner, filled with insight and beautifully nuanced.