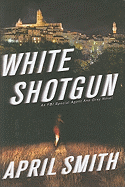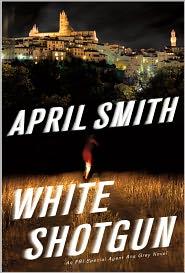 Fans of April Smith's Ana Grey series will find much to enjoy in this fourth novel to feature the FBI agent, but the novel stands well on its own and won't leave readers new to Smith's work feeling as if they have missed anything. Here, the intriguingly twisty story begins in London. Agent Grey is on leave, holed up in damp digs with her brooding, complicated lover, Sterling, who performs covert missions for a shadowy outfit named Oryx. The two are abruptly parted when Ana gets caught in what appears to be a gang hit outside an Italian restaurant. In the aftermath of the shooting, Ana's FBI bosses send her to Siena, Italy, to meet her half-sister, Cecilia Nicosa, whom Ana never knew she had. But it isn't a family reunion that the FBI is after--they want Ana to investigate Cecilia's husband, Nicoli, a fabulously wealthy coffee mogul whose Mafia mistress has recently disappeared, the victim of a lupara bianca ("white shotgun") murder (in which the body is never found).
Things get even more complicated when Ana arrives at the Nicosas' sumptuous home. Nicoli is deeply involved with the Mafia; Cecilia, a physician who has just had a retaliatory affair with the completely corrupt chief of police, is paying pizzo (Mafia extortion) to keep her clinics open; and, soon after Ana arrives, the couple's 16-year-old son, Giovanni, is savagely beaten and left to die in the street. To further muddy the waters, Siena is about to host Il Palio, a centuries-old horse race that pits the various districts in the area against each other. Ana is only starting to understand the criminal web in which her sister is caught when Cecilia disappears. Both the FBI and Sterling (who shows up in the middle of the night) believe that Ana is the intended target.
There are an abundance of plot threads here, but Smith manages to tie them together without sacrificing pace or credulity. As compelling as the crime aspect of the novel, however, are Smith's richly detailed descriptions of Italy, its traditions, language, people and landscapes (both internal and external). Smith also has a deft touch with her characters; even the minor players here have a measure of depth and dimension. If there is one quibble to be made, it is in the periodic, random switches from present to past tense--sometimes within the space of a paragraph--that happen often enough to create a jarring effect. If this is a style choice, it falls short; but in this literate, entertaining novel, it is just about the only thing that does.--Debra Ginsberg
Shelf Talker: In her fourth novel to feature FBI special agent Ana Grey, April Smith's heroine discovers beauty, treachery and family in Siena, Italy.