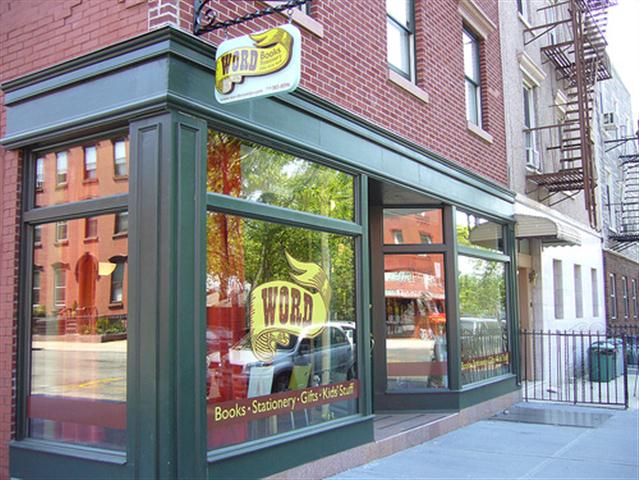 In its City Room section, the New York Times has a great profile of one of our favorite bookstores, WORD, "a cheerful shop" in Brooklyn, N.Y. Congratulations to owner Christine Onorati, manager Stephanie Anderson and events manager Jenn Northington!
One customer said of the staff's ability to suggest books, "You know those perfumeries or apothecaries that mix your specific scent? It's like that, with books. I love it here." A couple who moved away from WORD's Greenpoint neighborhood two years ago said they travel an hour by subway specifically to shop at WORD.
Don't miss the slide show, which includes a shot of a WORD tattoo on Christine's ankle.