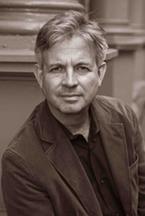 Michael Cannell, author of The Limit: Life and Death on the 1961 Grand Prix Circuit (Twelve, November 7, 2011), is a former editor of the House & Home section of the New York Times. He's written for the New Yorker, the New York Times Magazine, Sports Illustrated and many other publications. He is also publisher of The Design Vote.
On your nightstand now:
Columbine by Dave Cullen. A masterful demonstration of how intensive, detailed reporting can vivify the characters' inner lives.
Favorite book when you were a child:
My Father's Dragon by Ruth Stiles Gannett. A boy named Elmer Elevator rescues a baby dragon from slavery. Does it get any sweeter than that?
Your top five authors:
Erik Larson, Robert Caro, Tom Wolfe, David Halberstam, Hampton Sides. By my lights these are the marquee names of narrative nonfiction. All use novelistic techniques to shape real-life stories. To me, this is the most exciting field of writing.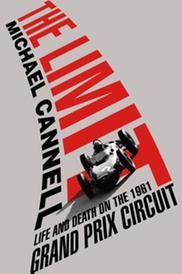 Book you've faked reading:
Can't think of one. I'm one of those readers who feels obliged as a matter of discipline to finish any book I pick up. So I'm pretty careful about what I take on.
Book you're an evangelist for:
Rules of Civility by Amor Towles. It's an astonishingly vivid novel--part F. Scott Fitzgerald, part Raymond Chandler--set in New York of the 1930s.
Book you've bought for the cover:
Have you seen the cover of Lee Miller: A Life by Carolyn Burke? Miller was a model and photographer and notorious seductress.
Book that changed your life:
Robert Capa: A Biography by Richard Whelan. For some reason I read it in the bathtub. Capa was a combat photographer who covered every conflict from the Spanish Civil War to Vietnam. The constancy of death made the value of life all the more vivid to him. He consequently lived with a particular urgency and appetite—a good lesson for all of us.
Favorite line from a book:
"Cannery Row in Monterey in California is a poem, a stink, a grating noise, a quality of light, a tone, a habit, a nostalgia, a ream." --John Steinbeck, Cannery Row.
Book you most want to read again for the first time:
Hemingway's masterpiece, The Sun Also Rises. I can think of no book with the same emotional range. You can find the entire sad and beautiful world in those pages. Of course, it's all the more powerful for Hemingway's famously understated phrases.