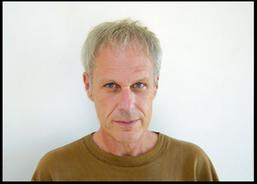 Dennis Cooper grew up in Southern California. In 1976, he founded the punk magazine and publishing house Little Caesar, which he ran until 1982. His novels include the five-book George Miles Cycle, My Loose Thread, The Sluts (winner of the Lambda Literary Award for Best Book of Men's Fiction for 2005) and God Jr. His newest novel is The Marbled Swarm (Harper Perennial, November 1, 2011), the story of a man who secretly influences his son to commit a grisly act. Cooper divides his time between Los Angeles and Paris.
On your nightstand right now:
Actually, I'm reading five books at the same time at the moment. That's not my usual habit, but it just seems to have happened. I'm far enough into all of them to report that they're each quite wonderful. They are: Divorcer by Gary Lutz; Nothing: A Portrait of Insomnia by Blake Butler; Daddy's by Lindsay Hunt; Bowstring: On the Dissimilarity of the Similar by Viktor Shklovsky; and Green Girl by Kate Zambreno.
Favorite book when you were a child:
L. Frank Baum's Tik-Tok of Oz. I loved the Oz books in general, but Tik-Tok was my favorite character, I think because his malady was so complicated. The Lion would get scared, and the Scarecrow could get ripped apart, but Tik-Tok was made of three distinct machines that controlled his movements, his speech and his intelligence. They could fail at any time in any combination, and so his problematic elements were more unpredictable and complex.
Your top five authors:
Of all time: Maurice Blanchot, Arthur Rimbaud, Alain Robbe-Grillet, the Marquis de Sade, Raymond Roussel.
Contemporary: John Ashbery, David Foster Wallace, Pierre Guyotat, Steven Millhauser, Gary Lutz.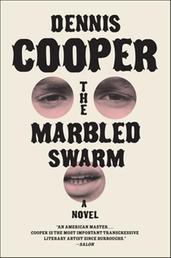 Book you've faked reading:
Back when I was in school, I fake-read just about every book I was assigned. Let's say Homer's The Odyssey, which I think fake-read quite a number of times.
Book you're an evangelist for:
Agota Kristof's novel trilogy The Notebook/TheProof/The Third Lie, which is sometimes known collectively as The Book of Lies. The trilogy is published by Grove Press in the U.S., and it's one of the greatest works of 20th-century literature, in my opinion.
Book you've bought for the cover:
The Revolution of Little Girls by Blanche McCrary Boyd.
Book that changed your life:
It's almost a cliché of an answer but, as was the case for so many people I know, reading Arthur Rimbaud's A Season in Hell when I was 15 changed the whole world for me.
Favorite line from a book:
"When you're expecting bad news you have to be prepared for it a long time ahead so that when the telegram comes you can already pronounce the syllables in your mouth before opening it." --Robert Pinget in Mahu, or the Material
Book you most want to read again for the first time:
The Present and the Past by Ivy Compton-Burnett. I've been a sentence fetishist since I was young, and I never imagined sentences could be both crabbed and spectacular until I discovered Compton-Burnett via this book, which is still my favorite of hers. Her prose was a major discovery for me, and I wish I could relive that first rush of weird air.