Farhad Manjoo's "Don't Support Your Local Bookseller" call to arms in Slate earlier this week (Shelf Awareness, December 15, 2011) seems to have inspired the opposite reaction, including a popular hashtag--#bkstoreluv--launched yesterday on Twitter by @ColleenLindsay, who tweeted: "In tribute to Shakespeare & Company's George Whitman, let's all take time today to honor booksellers we appreciate."

GalleyCat created a Best Indie Bookstores on Twitter directory, "collecting Twitter handles from bookstores around the world."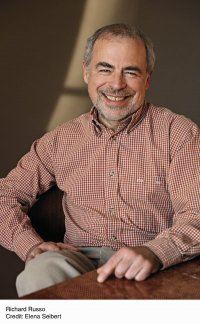 One of Manjoo's targets, Richard Russo, released a spirit-of-the-season open letter in response to criticism of his New York Times op-ed column, concluding the missive by observing: "I myself have much to be grateful for this season, and though I've never met him, I'm quite certain that Mr. Majoo does as well, starting with the fine woman he's married to, who drags him from time to time to brick and mortar bookstores. I hope that, after reading the Slate column in which he suggests that we all owe Mr. Bezos a debt of gratitude for crushing our precious indie booksellers, she doesn't have him sleeping on the sofa."

Tim Carmody explored the confrontation between "technofuturist" Manjoo and "bookservative" Russo in Wired before observing that Amazon "didn't happen to your local independent bookstore; America happened to your local bookstore, from television to Waldenbooks. However, that doesn't mean that traditional literary culture has to go extinct; it needs to evolve. We can (and do) have co-operative stores owned and operated by their patrons; we can (and do) have specialty stores where specific communities can come together, grouped by literary taste or politics or sexuality or genre; we can (and do) have new models of self-publishing, both print and digital, flourishing outside the boundaries of Amazon or any of the other emerging giants of distribution."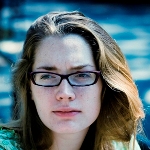 On her Bookavore blog, Stephanie Anderson of WORD, Brooklyn, N.Y., contended that this is, "all assertions to the contrary, an incredible time for books. There are so many good books coming out right now we could each double our reading time and still not find room for all of them, and that's not even taking into consideration the wealth of classics on which we are perched. And instead of talking about them, we are talking about Amazon and whether they are nice. Again."

In a Salon article headlined "What Slate doesn't get about bookstores," Will Doig noted that "Manjoo's argument that bookstores don't really foster a local literary culture wildly misses the point. They foster a local culture, period.... If people mythologize bookstores, that's the reason. Rather than look for reasons why they shouldn't be celebrated, you could just as easily ask why, even in the age of Amazon, they still are."

The San Francisco Bay Guardian blog featured a rebuttal to Manjoo from Tim Redmond, who wrote "there are things you can't put a price on: At Red Hill Books, the allegedly inefficient, overpriced local bookstore in Bernal Heights, the employees know me and my kids--and when my daughter, who is a voracious reader, finishes one series of books, they know what to recommend next. That's not a 'recommendations engine'--that's a live person. If Farhad Manjoo wants to live in robo-world where a machine tells you what to eat, drink and read, fine--but I still think human beings, inefficient as we are, do a better job at selling books."