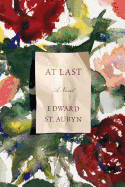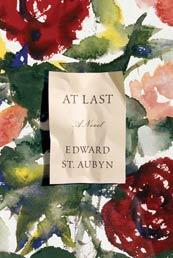 A period of global economic turmoil may not the best time to read At Last, the final novel of Edward St. Aubyn's superb quintet of novels chronicling the sort of aristocratic dissolution that Britain is famous for. Can anyone these days really understand or care about the troubles of a family who "had a good run," lasting "six generations with every single descendant... essentially idle?" But strip away all the money, and St. Aubyn's fictional Melrose family--with its history of child abuse, rape, murder, addiction and bad marriage--still possesses a little something that touches almost everyone. It's just that the introspective, ironic, sensitive Patrick Melrose has had to bear all of it... and, well, he was bound to have a messy life.
Although the first of the Melrose novels (1992's Never Mind) began when Patrick was five years old, At Last provides enough background that it can easily stand on its own--the only disadvantage readers face from not having read the first four novels is that you'll leave At Last wanting to go back to the beginning of this saga (which is being collected into an omnibus paperback edition to coincide with the final book's U.S. publication). The funeral of Patrick's mother, Eleanor, finally frees him from a lifetime of ambivalent feelings: hating her for abandoning him as a child to his abusive father, resenting the late-in-life irrational philanthropy that spurred her to give his "inheritance" to New Age shamans, but also desperately wanting her to be a real mother. "In a sense he had been missing her all his life," St. Aubyn writes. "It was not the end of closeness but the end of the longing for closeness that he had to mourn."
Eleanor Melrose's funeral is thinly attended by what's left of her family and friends, along with Patrick's ex-wife, his ex-girlfriend, his fellow AA confidants and two young sons. St. Aubyn knows these people well--like Aunt Nancy, "exhausted by her own haughtiness, as if her raised eyebrows might not be able to stand the strain much longer... it must be hard to be exclusively social and entirely friendless at the same time." With easy balance, At Last moves the narration among the funeral guests, bringing respite from the often witty, often sardonic, but always perceptive musings of Patrick. He is the one who has suffered a lifetime of real family pain and has perhaps earned his resentment; but he is also the one who must accept who he is, "the inevitability of things being as they were," and decide what kind of parent and man he still could be. It is heartening that St. Aubyn ends his mostly disheartening, but also brilliant, Melrose cycle with a suggestion of hope. --Bruce Jacobs
Shelf Talker: With ironic flair and sharp observation, Edward St. Aubyn masterfully concludes a cycle of novels spanning 20 years.