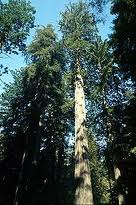 A new study reports that in recent decades, nature "has increasingly taken a back seat in award-winning children's picture books--and suggests this sobering trend is consistent with a growing isolation from the natural world," Science Codex wrote.

A group of researchers, led by University of Nebraska-Lincoln sociology professor emeritus J. Allen Williams Jr., reviewed Caldecott Medal winners and honor books from the award's inception in 1938 through 2008. They looked for depictions of natural environments, built environments or something in between, as well as whether animals--wild, domesticated or with human qualities--were in the pictures.

The results indicated a gradual decline "in illustrations of natural environments and animals, as well as humans' interactions with both. Meanwhile, images of built environments became much more common," according to Science Codex.

"I am concerned that this lack of contact may result in caring less about the natural world, less empathy for what is happening to other species and less understanding of many significant environmental problems," Williams said.