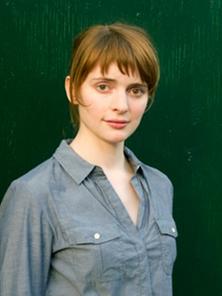 Emily St. John Mandel grew up in British Columbia, Canada, studied at the School of Toronto Dance Theatre, and lived briefly in Montreal before moving to New York. Her new novel, The Lola Quartet (just published by Unbridled Books in the U.S. and by McArthur & Company in Canada), is the #1 Indie Next pick for May. Her previous novels are Last Night in Montreal (also an Indie Next pick) and The Singer's Gun (#1 Indie Next pick for May 2010 and winner of an Indie Booksellers Choice award.) She is a staff writer for The Millions, and her short fiction will appear in the forthcoming anthology Venice Noir (Akashic, June 2012). She is married and lives in Brooklyn, N.Y.
On your nightstand now:
Paul LaFarge's Luminous Airplanes, Chiekh Hamidou Kane's Ambiguous Adventure and Jennifer Miller's Year of the Gadfly.
Favorite book when you were a child:
There were so many. I loved Alice in Wonderland, and also Susan Cooper's The Dark Is Rising series. Also, Catherine Anthony Clark's The Golden Pinecone, which seems to have been a strictly Canadian phenomenon; none of my American friends has ever heard of it. And The Lord of the Rings, the Chronicles of Narnia and a series of books involving a vampire bunny who sucked the juice out of vegetables.
Your top five authors:
I always find it impossible to narrow it down to five. But if I were to narrow it down to my top 20 or 30, and then pluck five names at random, those names might be Hemingway, J.D. Salinger, Norman Mailer, Jennifer Egan and Irène Némirovsky.
Book you've faked reading:
I've never faked reading a book. I have, however, faked liking a couple of books that I secretly found kind of mediocre, which is an unfortunate but indispensable survival tactic when one knows a lot of authors.
Book you're an evangelist for:
The book I've been evangelizing for the most lately has probably been Christopher Boucher's How to Keep Your Volkswagen Alive. It's a wonderful and wildly original novel.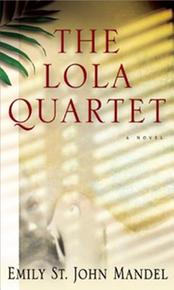 Book you've bought for the cover:
Roy Jacobsen's The Burnt-out Town of Miracles. A few years ago in Canada I bought a paperback edition with a gorgeous image of a cabin in a winter forest.
Book that changed your life:
I don't think I've read a book that truly changed my life. But I've read books that have changed the way I think, and in that category, I believe Adrian Nicole LeBlanc's Random Family should be required reading for anyone seeking to understand urban poverty in the United States. I've also read books that have changed the way I write, like Norman Mailer's The Executioner's Song--the beautiful simplicity of that prose!--and Dan Chaon's Await Your Reply, which has a remarkable structure to it.
Favorite line from a book:
From Alice in Wonderland: "'If everybody minded their own business,' said the Duchess in a hoarse growl, 'the world would go round a deal faster than it does.' " I've written this on the first page of every notebook I've owned since I was 11 or 12.
Book you most want to read again for the first time:
I wish I could read J.D. Salinger's Nine Stories again for the first time.
author photo by Miriam Berkley