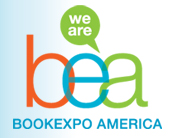 There are plenty of books clamoring for attention at next week's BookExpo America. Today we take a look at the titles children's booksellers are looking forward to selling. Tomorrow and Friday, we'll focus on adult titles.
In conversations with booksellers, Penguin's Breathless Reads, now in its second year, came up several times as a way to identify new talent in the YA field. Becky Anderson of Anderson's Bookshops, Naperville, Ill., said she's most excited about Black City by Elizabeth Richards (Putnam, Nov.), and Venom by Fiona Paul (Philomel, Oct.). "It's great that they do one a month, so you focus in on that one title, and they're in different genres," Anderson said.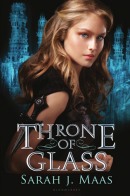 Valerie Lewis of Hicklebee's, San Jose, Calif., was eager to read Throne of Glass by Sarah J. Maas (Bloomsbury, Sept.), starring an 18-year-old female assassin. She also looked forward to Crewel by Gennifer Albin. (FSG/Macmillan, Oct.), narrated by 16-year-old Adelice, who is chosen to be a Spinster, an elite group that weaves a world ruled by the Guild. Another hot YA title is Through to You by first-time author Emily Hainsworth (Harper, Oct.). "I read it and my 17-year-old read it and loved it, too," said Becky Anderson. "A girl dies in a car crash and there's an alternate reality, and she has to choose which reality she wants."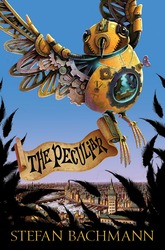 Hands-down the most buzzed about middle-grade debut this fall is The Peculiar by Stefan Bachmann (Greenwillow/Harper, Sept.). Jenn Northington at WORD, Brooklyn, N.Y., confessed, "I was shocked at how good it was." Becky Anderson called it "a different turn on fairy lore. It has such a great dark feeling to it, and the author is so young--I'd love to meet him."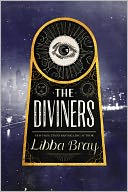 The most hotly anticipated YA book by a favorite author is The Diviners, the kickoff to Libba Bray's new series set in 1920s New York City (Little, Brown, Sept.) "I love the cover," said Becky Anderson. "I swear, every book Libba Bray writes is completely different than the one before. I mean, the Roaring '20s?" Cathy Berner at Blue Willow, Houston, Tex., is equally excited: "When Holly Black was here, she raved about the book. We can't wait to see where Libba's going next." Margaret Brennan Neville of the King's English, Salt Lake City, Utah, added, "Libba Bray is funny, she's smart, and a good writer. She gets readers to think about things a little differently."
Lois Lowry's Son (Houghton Mifflin, Oct.) was also highly touted. "I cannot wait to conclude a series I've been reading for almost 20 years," said Berner of the series, which began with the Newbery Medal–winning The Giver. Andrea Vuleta at Mrs. Nelson's Toy and Bookshop, La Verne, Calif., said she loved Son, but suggested that readers review the previous books to reacquaint themselves with the characters and the structure of the society.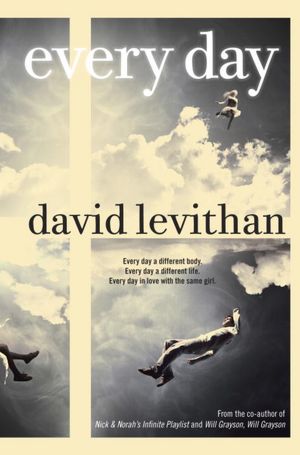 Vuleta believes that Every Day by David Levithan (Knopf, Aug.) will be his breakout book for teens, beyond what she calls his dedicated fan base. "He hasn't broken through to the general market," said Vuleta. "I hope this will do it." Northington looks forward to reading Ned Vizzini's The Other Normals (Balzer + Bray/Harper, Sept.), "Clearly there's a reference to Dungeons and Dragons," said Northington. "It could be entertaining." And for Becky Anderson, it's Joan Bauer's Almost Home (Viking, Sept.). Koehler is excited about the new A.S. King novel, Ask the Passengers (Little, Brown, Oct.). "I know that [the lesbian theme] can be hard to sell," Koehler said. "At the same time, the story has a little magical realism, and she sends a happy message." Berner can't wait to read Rachel Cohn's Beta (Hyperion, Oct.), the start of series and the author's first foray into science fiction. "Her voice is so entertaining in all she does," Berner commented.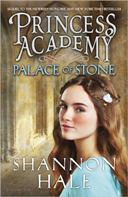 The middle-grade sequel that booksellers mentioned over and over is Shannon Hale's Princess Academy: Palace of Stone (Bloomsbury, Aug.), the sequel to her Newbery Honor book. Vuleta noted, "You don't have to read Princess Academy to enjoy it." And Brennan, Hale's local bookseller at the King's English, said it's terrific: "We're pleased that she stepped up and finished that story." Vuleta also championed Adam Gidwitz's companion to his A Tale Dark and Grimm, called In a Glass Grimly (Dutton, Sept.). "It's got everything!" said Vuleta. "It's got blood and guts and Technicolor vomit." Lewis really liked Wonkenstein, the first entry in Osbert Skye's The Creature from My Closet series, and can't wait to read the next episode, Potterwookie (Holt/Macmillan, Sept.). And Trish Brown of Hooray for Books! in Alexandria, Va., said that one of the three ARCs she'd "read and loved" recently was The Girl Who Fell Beneath Fairyland and Led the Revels There by Catherynne M. Valente (Feiwel & Friends/Macmillan, Oct.), a follow-up to The Girl Who Circumnavigated Fairyland in a Ship of Her Own Making.
Among the other highly anticipated middle-grade titles were Newbery Medal winner Rebecca Stead's Liar & Spy (Wendy Lamb/Random House, Aug.). "It's amazing!," said Stephanie Anderson, currently of WORD (see Note above). "I was nervous to read it, as you always are, thinking it can't possibly be as good as When You Reach Me. It's still about New York, but it's totally different." Vuleta also looks forward to Drama by Raina Telgemeier (Scholastic Graphix, Sept.), the graphic novel follow-up to Smile. "It's been a while since Smile came out, but we sell it like crazy," Vuleta said. For Berner, it's Gary Schmidt's What Came from the Stars (Clarion/HMH, Sept.). "Gary's school visits at Blue Willow last year were amazing," said Berner, adding, "His ability to tell a story is unparalleled." Neville of the King's English loved Sharon Creech's The Great Unexpected (HarperCollins, Sept.). "Up until this book, she relied on the magic of the heart to make things resolve," Neville explained. "But in this book there's the fantastic kind of magic. It was a terrific story, and it was a surprise." That was also one of Trish Brown's three favorites (all are aimed at middle graders); the third was The Spindlers by Lauren Oliver (HarperCollins, Sept.).
Collette Morgan at Wild Rumpus, Minneapolis, Minn., "absolutely loved" Keeping Safe the Stars by Sheila O'Connor (Putnam, Oct.), author of Sparrow Road. When their grandfather falls ill, it's up to the oldest of the Star sisters, Pride, to protect her siblings. Morgan also thinks highly of Herbie Brennan's middle grade book, A Secret Prophecy (Balzer + Bray/Harper, Oct.), which she calls a "Di Vinci Code for kids." She has it out with both her YA and intermediate (middle-grade) reading groups. Northington looks forward to reading the kickoff to The Infinity Ring series, A Mutiny in Time by James Dashner, the newest adventure in multiplatform storytelling from Scholastic (a là 39 Clues), due out in August. "I really like James Dashner. Mazerunner was a lot of fun," she said, adding, "and good for boys."
Dystopian Fiction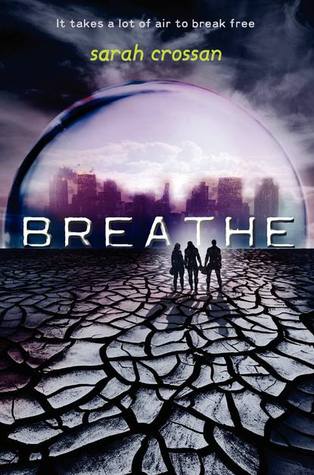 And there are still strong dystopian YA titles headed our way. WORD's Stephanie Anderson calls Rootless by Chris Howard (Scholastic, Nov.) "really solid. It's futuristic dystopia where there are no trees anymore. A kid is about to make a fake tree, and then realizes that there may be trees after all." Becky Anderson likes Breathe by Sarah Crossan (Greenwillow/Harper, Oct.). "It's all about suffocating cause our air is running out." Vuleta was impressed by Eve & Adam (Feiwel & Friends/Macmillan, Oct.) by husband-and-wife team Katherine Applegate and Michael Grant, who teamed up for a tale of industrial espionage and genetics set in the future. "I don't know who wrote which part," said Vuleta, "but I think the combination landed perfectly." On Neville's "short pile" is Shadows by Ilsa Bick (Egmont, Sept.), the sequel to Ashes, in which an electromagnetic pulse wiped out all electricity. "It's fast-paced, brutal reading," according to Neville. She also has the sequel to Ashfall, about a blowout in Yellowstone National Park, called Ashen Winter by Mike Mullin (Tanglewood/PGW, Oct.). "Finally, an apocalyptic novel where this could actually happen," Neville said with a laugh.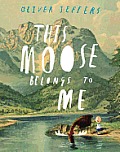 The most oft-cited picture book was Oliver Jeffers's This Moose Belongs to Me (HarperCollins, Aug.), in which a boy thinks that a moose is his, but the moose really belongs to everybody, according to Stephanie Anderson. Neville called it "really amazing" for the way Jeffers superimposed his artwork over pictures from the Teton National Park. Lewis's favorite is Bear Has a Story to Tell (Neal Porter/Roaring Brook, Sept.) by the husband-and-wife team behind Caldecott winner A Sick Day for Amos McGee, Philip C. Stead and Erin Stead. "It's about patience and friendship and thinking about other people's needs," Lewis said.
Lewis, who also does a lot of work with schools, noted that illustrations may well sell the frontlist, but a book must pass the read-aloud test to backlist. One such favorite was From the Good Mountain: How Gutenberg Changed the World by James Rumford (Flash Point/Roaring Brook, Oct.), which has a kind of call-and-response format. Lewis also praised I Need My Own Country! by Rick Walton, illustrated by Wes Hargis (Bloomsbury, Oct.). A girl gets ticked off by her younger brother and says she needs her own country. "She creates her own flag and her own rules, and punishments for breaking the rules," said Lewis. "It's a lesson in civics."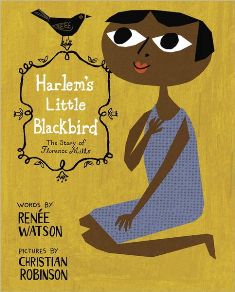 One of Vuleta's favorite discoveries is Harlem's Little Blackbird by Renée Watson, illustrated by Christian Robinson (Random House, Oct.) about Florence Mills, who was a singer from childhood. "It has an Ezra Keats kind of simple folk art quality. It looks like a story book, like the Jacques Costeau book by Dan Yaccarino." Neville called Doreen Rapport's Helen's Big World, illustrated by Matt Tavares (Hyperion, Oct.) "stunning." It's the story of Helen Keller, following the same oversize picture book format as Martin's Big Words (which was written by Rappaport, but illustrated by Bryan Collier).
And these are just some of the many titles to watch for at next week's BEA. --Jennifer M. Brown