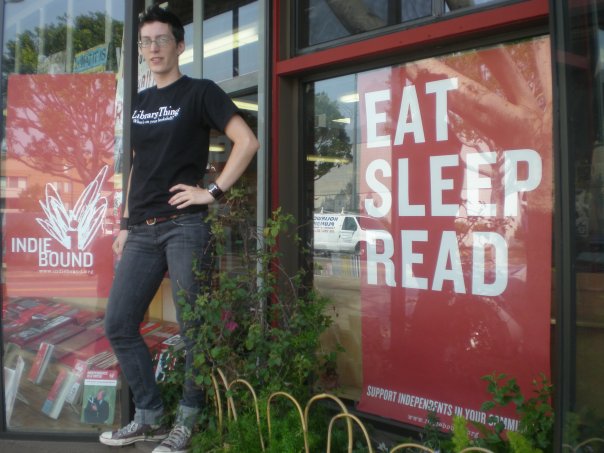 Effective at the beginning of July, Emily Pullen is joining WORD in Brooklyn, N.Y., as manager. She has been an assistant manager at Skylight Books in Los Angeles, Calif., for almost six years. She has served on the American Booksellers Association's Emerging Leaders Council, the ABA's Booksellers Advisory Committee and created the Corpus Libris blog. She also moonlights for independent publisher Two Dollar Radio. She may now be reached at emily@wordbrooklyn.com.

Pullen replaces Stephanie Anderson, who is becoming head of readers' advisory at the Darien Public Library in Darien, Conn.

Kerry Slattery, general manager and co-owner of Skylight, said, "Any bookstore that gets to have Emily Pullen on its staff is fortunate indeed. Her passion about books, bookselling and the book world in general is infectious--and she infuses professionalism and fun in all that she does. We will miss her greatly in Los Angeles, but are so pleased that in New York she'll be working with such a smart, forward-thinking bookstore as WORD."

WORD had a sartorial comment about Pullen, who often wears bowties: "WORD: Now with more bowties!"