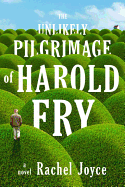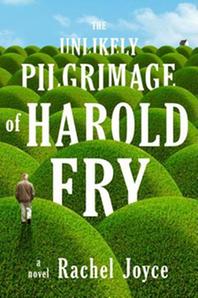 Rachel Joyce, the author of more than 20 plays for BBC Radio, adds "novelist" to her résumé with this sensitive and uplifting story of an unusual hero's incredible journey.
Harold Fry makes for an unlikely pilgrim. A British pensioner, Harold spends most days sitting in his chair or half-listening to his wife, Maureen, harangue him over trivialities that stand in for the larger disappointments of their marriage. Nothing seems able to shake up Harold's tedious existence, until he receives a farewell letter from a nearly forgotten former coworker, Queenie Hennessy, who is dying of cancer in hospice. Troubled and energized, Harold pens Queenie a letter in response, but after walking to the nearest mailbox, he finds himself compelled to walk to the next nearest instead, and so on until he decides to walk yet farther and mail the letter in town. Once there, a chance conversation gives Harold the notion that he can save Queenie's life by an act of faith: he will walk 600 miles from his village to Berwick-upon-Tweed and deliver the letter to Queenie in person. In a message to Queenie, Harold says, "I will keep walking and you must keep living." Queenie once did Harold a good turn in a dark time, and he believes he can return the favor.
Harold sets out in a light jacket and yachting shoes, completely unprepared for the journey or for the stories he will hear from strangers he meets on his way or for the memories of his own lonely childhood, his promising early years with Maureen and their son, David, and the tragedy that wrecked their family.
Maureen has no idea what to make of her husband's quixotic designs. Left behind in an empty house, she frets that Harold's mind has started to go, that he won't come back and, worst of all, that she drove him away. She never suspects Harold's walk is about to capture the hearts and minds of Britain or that after years of blaming him for all their problems, Harold's absence will leave her desperately missing him.
A redemptive journey of determination and love rekindled, this modern-day Pilgrim's Progress features an unusual Everyman whose grit and growth suggest that it's never too late for second chances. Through emotional hardship and physical injury, Harold's unfailing commitment to Queenie and ability to finally open his heart to others after so many years will inspire readers as they share his triumphs and pitfalls. The Unlikely Pilgrimage of Harold Fry reminds us of both our human frailty and our capacity for strength. --Jaclyn Fulwood, blogger, Infinite Reads
Shelf Talker: British pensioner Harold Fry undertakes an inspirational journey of 600 miles on foot to say goodbye to a dying woman who once saved him.