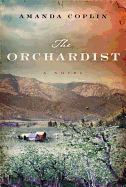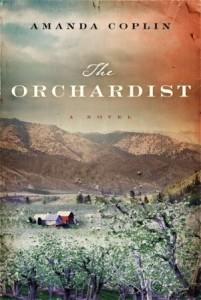 It may be true that no good deed goes unpunished, but it is also true that the punishing consequences of good deeds make for great stories. Amanda Coplin more than exploits the dramatic possibilities of this maxim in her debut novel, The Orchardist. Her do-gooder is William Talmadge, the orchardist of the title, who has lived alone on a vast Wenatchee Valley homestead ever since his teenage sister disappeared during a herb-foraging walk in 1865. Unable to determine whether Elsbeth ran away or was abducted, Talmadge has preserved the wild forested area where her bonnet was found as a sort of tribute and devoted his prime years to the meticulous husbandry of 25 acres of apricot, plum and apple trees. His social interactions are modest: the transitory company of horse wranglers who barter orchard work for camping rights, one of whom became a friend after helping to search for Elsbeth; and a chaste friendship with the midwife/herbalist who lives on the edge of town. As Coplin writes, in one of her singularly lyrical-concrete phrases, Talmadge's mind is ordered by "the rigid scaffolding of chores."
Talmadge's inciting good deed is to refuse to let a righteous townie pursue two nearly feral girls who dash off with skirtsful of the orchardist's apples on market day. That the raggedy thievelets are pregnant, scorned and imperiled--and close to the age of Elsbeth when she disappeared--is not subtly cued, but never mind, because the events that follow Talmadge's clemency are more mesmerizing than his susceptibility to their plight. A few days later, the runaways, who are in fact sisters, track their benefactor back to his orchard, where Talmadge, impelled to continue helping them, sows the seeds for his ensuing punishment. (Fear not, gentle-minded readers--a tender reward is grafted onto the bargain.)
The Orchardist is a literary read that puts story above high-falutinness, with plenty of plainspoken poetics nestled into its sentences (for example, the names of the apple varieties: Rhode Island Greenings, Arkansas Blacks, Northern Spies). After a novella-like opening that encapsulates Talmadge's stark family history, the narrative uses stereoscopic short chapters to capture vignettes of Talmadge's and the sisters' fates; in the final third, the lens opens wide and clicks fast through the eventful consequences of his well-intentioned deeds.
With its frontier setting, fierce female characters and abiding themes of loss and revenge, The Orchardist recalls Charles Portis's True Grit and John Steinbeck's East of Eden, but Coplin, the granddaughter of an orchardist, spreads an agrarian balm over the novel's human blights with her gorgeous evocations of the Wenatchee Valley's seasons and rituals. This is an extraordinarily ambitious and authoritative debut. --Holloway McCandless, blogger at Litagogo: A Guide to Free Literary Podcasts
Shelf Talker: An absorbing and gratifying debut novel about a turn-of-the-century Wenatchee Valley orchardist whose kindness toward a pair of runaway sisters transforms his final decades.