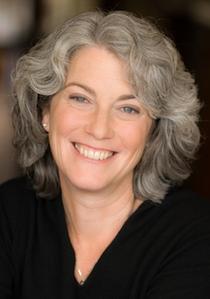 Erica Bauermeister discovered what she wanted to write in college, when she read Tillie Olsen's I Stand Here Ironing: novels that took the "unimportant" things in life and turned them into art. She also realized she wasn't mature enough to write them yet. Her first novel, The School of Essential Ingredients, was published two months before her 50th birthday, which she thinks was plenty long to wait. Since then, she has written two more novels, Joy for Beginners and The Lost Art of Mixing, a sequel to her first novel (Putnam, January 24, 2013).
On your nightstand now:
My husband and I built an alcove for the head of our bed with bookshelves running up the sides, so I sleep surrounded by words. Right now on the closest shelf I have Diane Ackerman's A Natural History of the Senses, Michael Perry's Population: 485 and Alice Hoffman's Blackbird House.
Favorite book when you were a child:
The Country Bunny and the Little Gold Shoes by Dubose Heyward. Deliciously subversive material to give to a young girl. The only thing better was that my mother, herself a parent of many children, read it to me.
Your top five authors:
I'd go for five most influential--E.M. Forster, Toni Morrison, Diane Ackerman, Joanne Harris, Donald Hall. Okay, and Jane Austen, but I think that's a given.
Book you've faked reading:
Well, I've faked liking a few--Henry James was an altar I could never worship at, but I pretended a polite interest. He got his revenge, though; when we received our first copy of 500 Great Books by Women, my co-authors and I opened the cover and found the printer had put it on The Golden Bowl by mistake.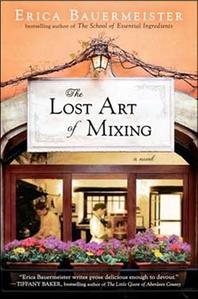 Book you're an evangelist for:
The Art of Hearing Heartbeats by Jan-Philipp Sendker. A fairy tale-like story, translated exquisitely into English. I was browsing in a little bookstore in Winthrop, Wash., and I swear it leapt into my hands.
Book you've bought for the cover:
This might sound completely self-serving, but my favorite cover is the Italian version of The School of Essential Ingredients. A dark, almost black background with a gorgeous pair of hands poised over a bowl. I learned later they were my editor's hands--which says something about the beauty of Italian women.
Book that changed your life:
I remember when Toni Morrison's Beloved was published. It was a stunning lesson in how style can embody message--and in how even established authors can grow and change.
Favorite line from a book:
"We came on the wind of the carnival." --from Chocolat by Joanne Harris. Anything can happen when you start a book like that.
Book you most want to read again for the first time:
I recently read Aimee Bender's The Particular Sadness of Lemon Cake on a long airplane ride. The combination of quirkiness and compassion was so perfectly balanced. I remember wishing someone could wipe my memory and simply allow me to start the story over again.
What's with all the food in your writing?
My goal is to make readers slow down and pay attention to the subliminal things that are shaping their lives. There were so many I could choose--music, color, architecture, smells--but when you can write about the scent of truffles or the slow braising of endive, why resist?