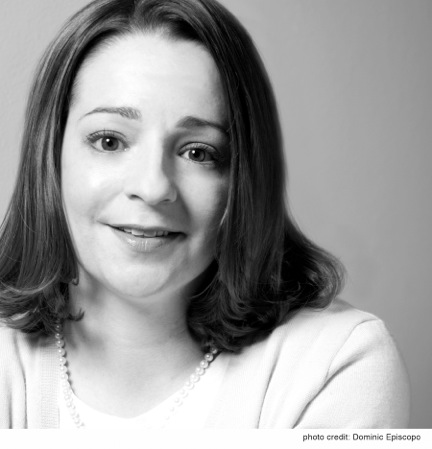 Pam Jenoff is the author of The Kommandant's Girl, The Diplomat's Wife and their prequel, The Ambassador's Daughter, to be published by Harlequin Mira on January 29, 2013. She served as special assistant to the Secretary of the Army at the Pentagon and was a Foreign Service officer in Poland. Jenoff lives with her husband and three children near Philadelphia where, in addition to writing, she teaches at Rutgers University's School of Law.
On your nightstand now:
It isn't on my nightstand yet, but I'm eager to read Flight Behavior by Barbara Kingsolver. I'm sure her prose will be as rich and insightful as ever, and I hope it will stay with me as much as The Poisonwood Bible.
Favorite book when you were a child:
Too many to name. Young adult and children's books are still my favorites, and I think that children's authors--Judy Blume, Paula Danziger, Beverly Cleary and the like--are deities! But one series, the Betsy/Tacy series by Maud Hart Lovelace (about a young girl in Minnesota at the turn of the 20th century), stands out. I also read a lot of children's Holocaust literature. I Am Rosemarie by Marietta Moskin and The Endless Steppe by Esther Hautzig were particularly memorable.
Your top five authors:
This is tough! I adore Tracy Chevalier (Girl with a Pearl Earring), Anita Shreve (The Pilot's Wife), Laura Lippman (What the Dead Know) and Kate Atkinson (Case Histories). And since I've listed only four authors, I'm going to step out of line for the fifth and mention some single titles I love: Air and Angels by Susan Hill (some of the most beautiful prose I've ever read); A Soldier of the Great War by Mark Helperin (I remember being stuck during a rail strike in a station in Lille, France, completely oblivious because I was lost in this wonderful tale); Away by Amy Bloom (incredibly moving); and People of the Book by Geraldine Brooks (it is the thinking Jewish woman's Da Vinci Code).
Book you've faked reading:
I haven't faked reading many books, but I have put down a number of books when the first few chapters didn't hold my attention. These include several books from my favorite authors, and I'm sure if I met those authors, I might bluff having finished their books. Of course, if I say which books, I won't be able to bluff!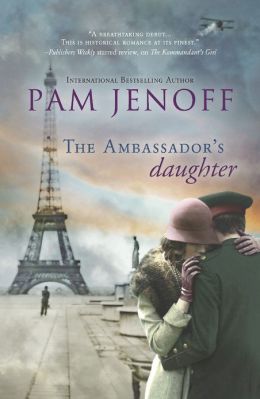 Book you're an evangelist for:
The Postmistress by Sarah Blake. As an author of 20th century historical fiction, I'm frequently asked about the wave of recent novels set during the Second World War. The Postmistress stands head and shoulders above the others for me because of the stunning way in which Blake captures the mood and detail of the era.
Book you've bought for the cover:
All That I Am by Anna Funder. I was intrigued by the evocative, historical cover and the time period, which spans both world wars and the years between. The book did not disappoint--it is historical, moving and very suspenseful. I have a book event with Funder in a few months, and I can't wait to gush about her book!
Book that changed your life:
Writing Down the Bones by Natalie Goldberg. She combines her practice of Zen Buddhism with creative writing that just broke me wide open. Her approach really got me writing in the mid-'90s, which paved the way to my career as a novelist.
Favorite line from a book:
I'm going to cheat a bit here and offer a quote from the fabulous Anne Lamott that comes not from one of her books, but from an interview: "I used to not be able to work if there were dishes in the sink. Then I had a child and now I can work if there is a corpse in the sink." As a mother of three small children, nothing has ever rung truer. I repeat this quote almost every time I speak about my work, because I think it is as equally applicable to other things that people may be trying to achieve in their lives as it is to the discipline of writing.
Book you most want to read again for the first time:
The Lord of the Rings trilogy by J.R.R. Tolkien. Someone actually read me the entire trilogy aloud in college, chapter by chapter, night by night. It was magical.
Books you hold controversial, unorthodox views of:
Fifty Shades of Grey by E.L. James. Not sure if this will make you respect me more or less, but it just wasn't my speed.