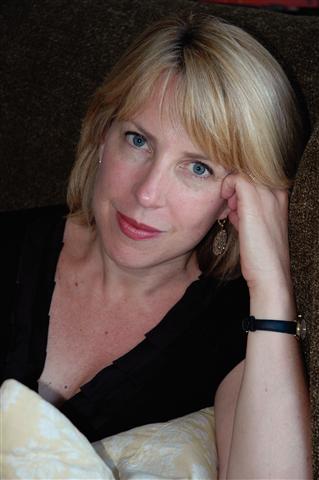 Photo: Karin Diana
Christina Baker Kline, the author of five novels, grew up in Maine, England and the American South. She is married to a Midwesterner whose family history inspired her new novel, Orphan Train (Morrow, April 2, 2013). Set in present-day Maine and Depression-era Minnesota, Orphan Train highlights the real-life story of the trains that between 1854 and 1929 carried more than 200,000 abandoned children from the East Coast to the Midwest. In the book, Kline imagines the journey of one such child, Vivian Daly, an Irish immigrant whose fate is determined by luck and chance, and the story of an unlikely friendship between 91-year-old Vivian Daly, whose experiences are far behind her, and Molly Ayer, a 17-year-old Penobscot Indian girl whose own troubled adolescence leads her to seek answers to questions no one has ever asked.
On your nightstand now:
Oddly, the two books I'm reading at the moment both have "house" in the title: The Round House by Louise Erdrich and The House Girl by first-time novelist Tara Conklin, who shares my wonderful editor at Morrow, Kate Nintzel. I'm finding these novels equally engrossing; I started one at home and one when I was away, and now I'm having a hard time choosing between them. (A first-world problem if ever there was one!)
Favorite book when you were a child:
Beatrix Potter's small white-jacketed books, perfect for little hands, are often unfairly viewed as charming and a little twee. In fact, they are dark, twisted, and strange, and I was obsessed with them growing up. Take, for example, the story of Jemima Puddleduck, a "simpleton" seduced by a "bushy long-tailed gentleman" fox who sweet-talks her into collecting the herbs he's planning to use to season his meal of her. She is saved by a collie, Kep, whose puppies then eat her eggs, leaving her in tears. At the end of the book we learn that she "laid some more in June... but only four of them hatched." In another story, two industrious rats, Anna Maria and Samuel Whiskers, plot to kidnap Tom Kitten (another simpleton) and turn him into a dumpling roly-poly pudding. They bicker over everything from whether he'll taste better with breadcrumbs or butter and dough to whether the knots they've used to bind him will prove indigestible. John Joiner, another dog-hero, saves the day, and the cat family invites him to dinner as a reward, serving him the dumpling minus Tom Kitten, "with currents in it to hide the smuts." These are not exactly heartwarming stories with inspiring life lessons; it's hard to imagine getting them published today. But they were rocket fuel for my imagination.
Your top five authors:
This list is boringly predictable, but I can't lie--these are the writers I return to: George Eliot, Virginia Woolf, Gustave Flaubert, Leo Tolstoy and Jane Austen.
Book you've faked reading:
Moby Dick. Every now and then I try again, but I just can't get through those whaling bits.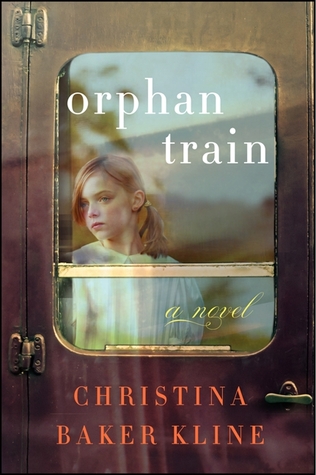 Book you're an evangelist for:
I want to mention three (okay, four). The Age of Grief by Jane Smiley is a novella about a dentist who discovers his wife is having an affair and tries to shield her from heartbreak. I've read it a dozen times and still can't figure out how Smiley manages to make such a pathetic character sympathetic and complex and believable. (Another book I love from this period in Smiley's career: Ordinary Love and Good Will.) I can open The Hours by Michael Cunningham at random and find inspiration on any page. And The Heretic's Daughter by Kathleen Kent is a historical novel about Salem in the 1600s that feels authentic and true, and as such gave me the courage to write at length in Orphan Train about another historical period.
Book you've bought for the cover:
Room by Emma Donoghue. The story inside ain't too shabby, either.
Book that changed your life:
Where I'm Calling From: New and Selected Stories by Raymond Carver. I learned more by reading these stories than I did from years of writing classes about showing vs. telling, the well-chosen detail, and how to ruthlessly edit and shape my own writing.
Favorite line from a book:
From Light in August by William Faulkner: "Memory believes before knowing remembers. Believes longer than recollects, believes longer than knowing even wonders. Knows, remembers, believes." When I was in my twenties, working on my first novel, I turned these words over in my mouth like lozenges, sucking at their meaning. They were words from a fever dream, leading me deeper into my story.
Book you most want to read again for the first time:
Madame Bovary. "Human speech is like a cracked kettle on which we strum out tunes to make a bear dance, when we would move the stars to pity," Flaubert writes. In this novel, he moves the stars to pity.