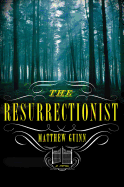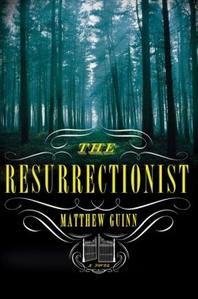 For centuries, every medical student's rite of passage has been the gross anatomy dissection class. Huddled around a donor cadaver, a students take scalpels in hand and physically enter the intricate world of the human body. Even as some medical schools are moving toward a "hands-off" curriculum--studying instead professionally dissected and preserved body parts--most doctors still learn their anatomy the old-fashioned way. Cadaver dissection was even more important 150 years ago when it was the only effective way for potential physicians to see how the body works. In the late 1850s, however, there was no consistent process to obtain those cadavers.
Matthew Guinn's debut novel, The Resurrectionist, is the story of Jacob Thacker, a recent graduate of the fictional University of South Carolina Medical School, and his discovery of the school's unsettling past--which is the story of a Senegalese slave named Nemo Johnston (né Cudjo), who was purchased by the founding faculty members a few years before the outbreak of the Civil War.
Jacob, serving as the school's public relations director while he waits out a postponement of his medical license for Xanax abuse, launches a PR campaign to celebrate the renovation of the original Medical School building, but the first day of excavation uncovers a mass cache of human bones. As Jacob digs through the library archives, he finds pictures and ledgers that reveal Nemo's role as the "resurrectionist" who digs up freshly buried slaves for the school's dissection classes.
Neatly juxtaposing the immense wealth and renown of the contemporary South Carolina Medical School against its avaricious origins, Guinn explores the broader issue of America's avoidance of its complicated and troubled history of slavery and race relations. His narrative alternates between the story of Jacob's personal ambitions and discomfort with his past and the story of Nemo, shunned by his fellow slaves and damned by their local itinerant carpenter/preacher as "hell-spawn." Both are survivors who do what they must in an unforgiving world. Although the novel ends with their personal redemption, it more effectively raises questions of how America itself can transcend its own racially difficult past--and learn from those who have come before, as physicians do, that "the dead are the key to the living." --Bruce Jacobs
Shelf Talker: Guinn's first novel explores the use of exhumed slaves for 19th-century anatomy classes at Southern medical schools, and the impact of this practice on the reputation of those schools today.