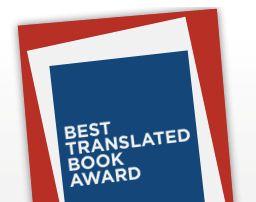 Three Percent, the University of Rochester's literature in translation-focused weblog, has chosen nine judges for the 2014 Best Translated Book Awards; they include three booksellers: Sarah Gerard of McNally Jackson, New York City, Stephen Sparks of Green Apple Books, San Francisco, Calif., and Jenn Witte of Skylight Books, Los Angeles, Calif., along with Shelf Awareness's own "soccer editor" and sales rep, George Carroll. Other judges are a translator, an author and several editors.
For the 2014 prize, all translated books published in the U.S. between January 1, 2013 and December 31, 2013 are eligible, and submissions are due by November 30.
Satantango by László Krasznahorkai and Wheel with a Single Spoke by Nichita Stanescu won this year's prizes for fiction and poetry, respectively.