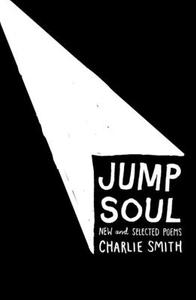 Georgia-born Charlie Smith, a writer with impressive range, has published eight previous collections of poetry and seven novels. In Jump Soul, his new poems are a mature vision of the considerable promise and pleasures of his earlier work, the best of which are included here. They are fierce, lyrical and fully accommodate the opposites held in each moment.
Smith's impact as a young poet was immediate: his first collection, Red Roads, was a National Poetry Series selection, and George Plimpton once introduced him as a young William Faulkner. His early themes--family, the failures to erase the distance between the people one loves, the power of memory, the inevitability of loss--are the stuff of life and of poetry, but Smith wakes them up with explosions of words and images. His narrators sometimes guard against the inevitability of loss with a world-weary cynicism, and the pursuit of pleasure is a barrier against "the kick of death." Other poems draw on memory to find promise in a world where pain is not vanquished but does not prevent pleasure, where "the red flowers/ returned to the trees/ as if winter was nothing to them, nothing at all."
Many of Smith's selections are longer, confessional works. In "As for Trees," his character remembers his boyhood to count "the stupendous oaks and hickories I climbed,/ catafalques and monuments, broken-down harassed, improvident trees,/ unconnected, poorly constructed unsought after trees...." Later in the poem, as the trees shift meaning and become symbols for the people he's lost, the word pleasure remains.
This recognition of the paradox of loss in the midst of life's fullness is especially pronounced in the new selections, many of which are among Smith's best. They are more bittersweet and more direct. "Life on Earth" is especially successful; it's bleak and gorgeous, layering images that are always concrete and grounded with almost violent energy, showing how the discarded remnants of natural beauty in the shadow of the Metropolitan Museum triggers a moment where something else shifts: "Yet even here, even now, some assistant/ leaning on his life to come--loss then fade away--makes up his mind."
Smith's ability to make those connections--between the dark and the light, between seemingly unrelated images--to allow us to see something new, marks him as a major poet. The kinetic energy of his words and the concrete and grounded imagery make this volume a pleasure to read. --Jeanette Zwart
Shelf Talker: Charlie Smith's new poems (and the best from his eight previous collections) reward readers with the pleasure of words and a fresh look at universal truths.