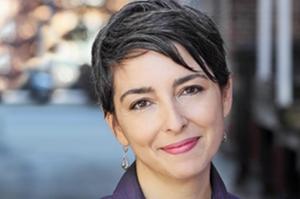 Denise Kiernan started her writing career as an intern at the Village Voice and has been working as a writer and journalist for nearly 20 years. She is the author of popular history titles Stuff Every American Should Know, Signing Their Lives Away and Signing Their Rights Away. She was head writer for ABC's Who Wants to Be a Millionaire during its first season. Among other things, she was responsible for arranging the questions and briefing host Regis Philbin, which surely helped prepare her for "Book Brahmin." Her bestseller The Girls of Atomic City is now in paperback from Touchstone.
On your nightstand now:
This Is the Story of a Happy Marriage by the wonderful Ann Patchett. As someone who started out in journalism, I both admire her writing style and appreciate on a personal level her willingness to share the frustrations she experienced early in her career. Some of her stories take me back to my own days running around writing for magazines I'd never heard of, wondering how I'd ever make a living. Also on the nightstand: Breaking the Code, a play by Hugh Whitemore about British mathematician Alan Turing. The play was based on the book Alan Turing: The Enigma by Andrew Hodges, and there is also a movie. I love reading books that end up as plays and then get made for television or film. I like to take in all the versions and see how the content held up across the platforms. I'm particularly interested in this process right now as The Girls of Atomic City is being developed for television. Also always on my nightstand: A large, stuffed Curious George (see below).
Favorite book when you were a child:
From the Mixed Up Files of Mrs. Basil E. Frankweiler by E.L. Konigsburg was and always will be a favorite book of mine. I loved the idea of hiding away somewhere that felt like a land of make-believe but that could be as nearby as a museum. What adventures lay right around the corner? I connected to the independence of it all, too--fishing money out of the fountains, dodging security guards. When I was much younger, I wore out Margret and H.A. Rey's Curious George Goes to the Hospital. That nutty little monkey really got me through a tough tonsillectomy. (Though I have to admit, I was quite disappointed that I did not have an equally goofy and revelatory encounter with the ether).
Your top five authors:
The pressure! The immediate regret after I turn this in! That said: William Faulkner, without a doubt. Margaret Atwood; her worlds always suck me in. Pat Conroy's style gets me every time, and he never sacrifices story in service of it. Jeanette Winterson never disappoints. Joan Didion has to be in there. Nora Ephron is a remarkable storyteller in so many different forms. Lately I've been into Lee Child. I've been a Tolkien nerd since I was a kid, compulsively dog-earing my tattered copy of The Hobbit. Okay, I went a little over....
Book you've faked reading:
I have certainly faked interest in books, but I have never faked reading a book. I have gone out of my way to dance around admitting publicly that I hadn't read a particular "important" book. Now is another one of those times.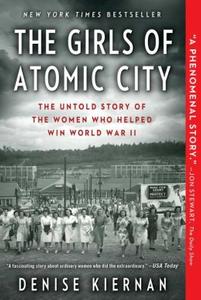 Book you're an evangelist for:
Whatever my husband, author Joseph D'Agnese, has just published. His children's picture book, Blockhead: The Life of Fibonacci, is a brilliant and accessible story that seamlessly blends math, art and history in a way that is truly captivating and rescues a story that few people know.
Book you've bought for the cover:
While I have never bought a book for the cover, I have bought a wine for the label. Come to think of it, I would appreciate seeing more frogs on bicycles and vaudevillians with plungers attached to their heads on the covers of books.
Book that changed your life:
I recently placed my laptop on top of The Chicago Manual of Style. As a result, the ergonomics of my workstation have drastically improved and the setup has done wonders for my neck.
Favorite line from a book:
"A green hunting cap squeezed the top of the fleshy balloon of a head." This is the first line from John Kennedy Toole's A Confederacy of Dunces. Brilliant imagery to kick off what was of one of my all-time favorite reads.
Book you most want to read again for the first time:
I get so depressed when I think about all of the books I'm never going to get to in my lifetime that the idea of having the time to reread one seems impossible. Still, Brave New World by Aldous Huxley would surely be in the running.
Book readers are most surprised to discover you wrote:
It is interesting how readers often see you as writing in one particular genre. It's almost similar to an actor who gets typecast as a cop. It can be hard for readers to see you in a different role, writing a different sort of book. I've always admired writers who have the ability to change it up, which is perhaps why people like Nora Ephron and Joan Didion have always been faves of mine. Oddly enough, in my case, folks often think there is another Denise Kiernan who wrote The Money Book for Freelancers, Part-Timers, and the Self-Employed. I really can't understand why that seems so out of character. I have been a freelancer for most of my adult life and it has had a tremendous impact on how I work. It's like a survival story.