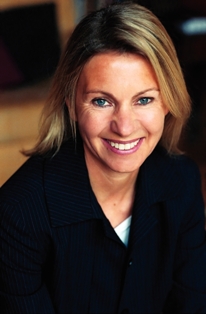 photo: Roderick Field
Kate Mosse is the author of the thrillers Labyrinth and Sepulchre--which have sold millions of copies in more than 40 countries--a playwright and nonfiction writer. She is co-founder of the Baileys Women's Prize for Fiction international literary award, and serves on the board of the National Theatre in London and the advisory board of Women of the World. Mosse won the Spirit of Everywoman Award in 2012 and was awarded an OBE in the Queen's Birthday Honours List 2013. Mosse divides her time between Carcassonne, France, and Sussex, England, where she lives with her husband, grown-up children (sometimes!), her mother, mother-in-law and a small white West Highland terrier. Her new novel is Citadel (Morrow, March 18, 2014).
On your nightstand now:
Mason Currey's Daily Rituals, a snapshot of the weird, wonderful and downright peculiar routines writers, artists, musicians and choreographers have to get into their creative zone. Some I share--getting up at 4 a.m., for example, with strong, strong black coffee--others are a little too kooky!
Favorite book when you were a child:
Little Women, what else! The four March sisters and with a writer--the independent, strong-minded Jo, at the heart of the novel. Amazing that it is both of its time and yet incredibly current, topical, nearly 150 years later.
Your top five authors:
Tricky for any writer to answer (and not lose friends!), so I'll go for my favourite "legacy" (i.e., no longer alive!) authors instead: the inestimable Willa Cather, the elegiac T.S. Eliot, the brilliant French short story writer Guy de Maupassant, the adventurous H. Rider Haggard (of She and King Solomon's Mines fame) and, predictable for an English writer of a certain age, the peerless Agatha Christie.
Book you've faked reading:
None--honest! Why do that? It's daft. Then again, the list of novels I've started but failed to finish, well... if I confess to those, all credibility flies out the window!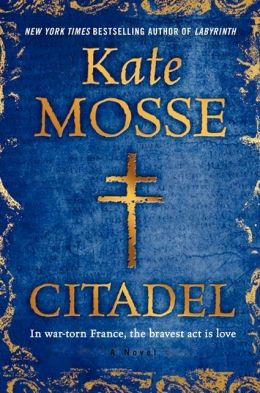 Book you're an evangelist for:
Emily Bronte's Wuthering Heights. Her only novel--published in 1847, the year before her death--it's an astonishing tour-de-force that changes every time one reads it. It's about revenge and obsession, strong female characters, race and class, all set against the brutal and unforgiving landscape of the Yorkshire Moors. Even now, the last paragraph still brings tears to my eyes! Beautiful.
Book you've bought for the cover:
Again, none--though I admire great jacket artwork. I used to be a publisher, you see, so learnt the shabby old cliché of never judging a book by its cover was good advice.
Book that changed your life:
Toni Morrison's The Bluest Eye. Growing up in a lovely, if old-fashioned, corner of the U.K. in the 1960s and 1970s, I'd never consciously registered that some people genuinely thought women and men should have different rights or that the colour of a person's skin should be a cause for discrimination, injustice. Morrison's brilliant novel opened my eyes....
Favorite line from a book:
"What will survive of us is love." --from Philip Larkin's poem "An Arundel Tomb"
When researching for Citadel--the story of an all-women's resistance unit during WWII in France--I saw it was love--of families, of friends, of country--that gave women and men the strength to keep fighting.
Book you most want to read again for the first time:
So many--it's that thrill of discovery, so hard to recapture--but top of the list would be Adrienne Rich's poem "Diving into the Wreck," Milton's Paradise Lost, the ghost stories of M.R. James, Erich Maria Remarque's All Quiet on the Western Front, Marilyn French's The Women's Room, George Eliot's The Mill on the Floss....
Why we like "best of" book lists:
For the sense of connection it gives with us with other writers, other readers. For the evidence that words, when all is said and done, survive and endure and speak beyond generations, beyond background. But it's good to remember our lists will change--it's about the chemistry of time, place, context and the person we are when we are reading. Tomorrow things might be different.