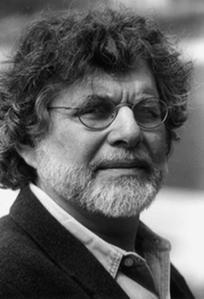 Alan Cheuse, National Public Radio's longtime "voice of books," is the author of five novels, four collections of short fiction, the memoir Fall Out of Heaven and a collection of travel essays, A Trance After Breakfast. As a book commentator, Cheuse is a regular contributor to NPR's All Things Considered. His short fiction has appeared in the New Yorker, Ploughshares, the Antioch Review, Prairie Schooner, New Letters, the Idaho Review and the Southern Review, among other places. He teaches in the Creative Writing Program at George Mason University and at the Squaw Valley Community of Writers. His new book is a story collection, An Authentic Captain Marvel Ring (Santa Fe Writers Project, April 1, 2014).
On your nightstand now:
The Cairo Affair, Olen Steinhauer: a thriller writer I've been following. His newest.
Bark, Lorrie Moore: one of the masters of the contemporary short story.
Falling Out of Time, David Grossman: an experimental novel from one of Israel's finest writers.
In Paradise, Peter Matthiessen: the last novel from the author of some of the finest novels I've read--the Shadow Country trilogy and the beautiful-beyond-words Far Tortuga.
Favorite book when you were a child:
C.S. Forester's Horatio Hornblower series, which showed me as a kid that words could create exotic adventures that kept me caught up for days.
Your top five authors:
Melville, Tolstoy, Chekhov, Joyce, Virginia Woolf, Hemingway. I know that's six. And it could be 10 or 20, all these masters and geniuses from whom I learned about life, the world and the art of fiction.
Book you've faked reading:
The Koran.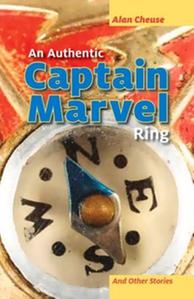 Book you're an evangelist for:
Anything by Robert Stone or Joan Didion, two of the most brilliant and talented writers of our time. Stone's Dog Soldiers and Outerbridge Reach are novels that have lived long in mind. Didion's Play It As It Lays is one of the finest Hollywood novels ever written, and a masterwork of trouble in mind in our time.
Book you've bought for the cover:
The Koran.
Book that changed your life:
A Portrait of the Artist As a Young Man by James Joyce: the novel of vocation for all young writers--how to make a coming-of-age story live by means of vital, living art-language.
Favorite line from a book:
"A way a lone a last a loved a long the/ riverrun, past Eve and Adam's, from swerve of shore to bend of bay, brings us by a commodius vicus of recirculation back to Howth Castle and Environs." --the closing and opening passages from Joyce's Finnegans Wake
Book you most want to read again for the first time:
Woolf's To the Lighthouse, for the images, for the "Time Passes" sequence--perhaps the greatest of its kind in all modern fiction.
Book you wish you'd written:
In Our Time: early Hemingway where he invents the modern short story.