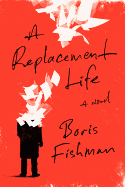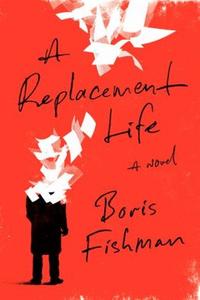 One happy byproduct of the Jewish exodus from the Soviet Union was the arrival in the West of fine writers like Gary Shteyngart, Lara Vapnyar and David Bezmozgis. In his first novel, A Replacement Life, Boris Fishman, who left Minsk for the U.S. in 1988, stakes a strong claim to be included someday in that impressive company.
Soviet immigrant and Upper East Side resident Slava Gelman is a junior staffer at a New Yorker clone. While he struggles to crack the code that will land him a spot as bylined reporter, he's consigned to writing anonymous humor pieces that poke fun at the gaffes he unearths while combing small-town newspapers. His life veers off in a wholly unexpected direction when, after the death of Slava's grandmother, his grandfather enlists his talents. Yevgeny wants his grandson to draft applications for him and a coterie of elderly Jews to receive reparations from the German government for time in "ghettos, forced labor, concentration camps."
There's only one problem with Slava's new assignment as a "curator of suffering": the elaborate accounts he crafts are works of imagination, not recollection, most notably when he transmutes his grandmother's harrowing escape from the Minsk ghetto into his grandfather's story, even though Yevgeny's actual flight involved travel to Uzbekistan, where he patiently waited out the end of the war. Under pressure to satisfy the demands of his clients and to meet a looming deadline, as he "turned lies into facts, words into money, silence into knowledge at last," Slava becomes increasingly agitated over the consequences he faces if his fabrications are discovered.
Fishman invests Slava's moral quandary with realism and pathos, while resolving it in a way that's simultaneously unpredictable and satisfying. He possesses a keen understanding of both the strivings of ambitious young New Yorkers like Slava and his kindhearted girlfriend, Ariana, and life in the "swamp broth of Soviet Brooklyn," a place seething with tribal loyalties and rivalries that transferred intact to the New World. And as much as A Replacement Life is about the inability to escape the pull of family and culture while struggling to fashion a golden new life out of the dross of the old one, it's also a wistful recognition of the elusiveness and malleability of facts, making the case that "to write a good story, the facts had to become the story's instruments." Like his protagonist, Fishman manages to keep all these plates spinning, finally bringing them to a clean stop with impressive style. --Harvey Freedenberg
Shelf Talker: The line between fact and fiction blurs when the protagonist of Boris Fishman's debut novel begins writing reparations claims for Soviet Holocaust survivors.