Great debut fiction is one of the things sought most by booksellers at BookExpo America, and there are plenty of options this year.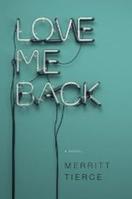 Named a National Book Foundation "5 under 35" author, Merritt Tierce comes onto the scene with her first novel, Love Me Back (Doubleday, Sept.), about a young woman who gives up custody of her baby to her mother and becomes consumed by the sex/drug-addled lifestyle at a high-end Dallas restaurant where she works. Geoffrey Jennings from Rainy Day Books in Kansas City cheered, "Her last name might as well be Fierce." Michele Filgate at Community Bookstore in Brooklyn is also a fan: "There's exquisite prose, but what I love about it is the unlikable characters," Filgate said. Politics and Prose's Mark LaFramboise observed of the main character, "You love her so much," and of the writing, "Every chapter feels complete unto itself."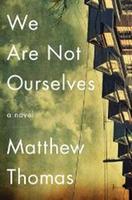 Another hot--and heavy, weighing in at 640 pages--debut is We Are Not Ourselves by Matthew Thomas (Simon & Schuster, Aug.). The story so captivated Jennings that he kept on reading the galley even when the plane he was on plunged several hundred feet, causing panic onboard. "The more I read, the more the narrative's emotional pitch and roll matched the environment," he noted. We Are Not Ourselves is about an Irish American family with an over-reaching wife, a scientist husband who does not share his wife's socioeconomic ambitions and is experiencing early-onset Alzheimer's, and their son, who's trying to navigate their move from Queens to the suburbs; it's a story a number booksellers said reads like a classic. Annie Philbrick from Bank Square Books in Mystic, Conn., said she looks forward to handselling We Are Not Ourselves to both men and women and expects it to spark great conversations about middle-class American life.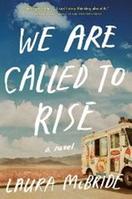 Another buzzy debut from S&S is We Are Called to Rise by Laura McBride, a schoolteacher in Las Vegas, who taps her real-world vantage point to depict "Boomtown USA" and the range of people living there. Among the characters in her intersecting stories are a suicidal returned soldier and his Mexican grandmother; the son of Albanian political refugees whose biggest worry has been how to stay under the radar at school until tragedy strikes their ice cream truck; and a middle-aged woman facing her husband's infidelity and abandonment and their complicated obligation to their grown son, whose PTSD triggers that tragedy. "I loved this book," said Kathleen Caldwell from A Great Good Place for Books in Oakland, Calif., stressing the novel's hopeful ending. Several booksellers, however, commented that the cover did not reflect the depth of the book.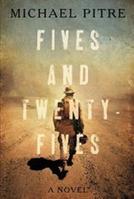 Debut novelist Michael Pitre served two tours in Iraq before writing Fives and Twenty-fives (Bloomsbury, Aug.), named for the practice of Marines who scan by five- and 25-meter intervals in their work assessing and dismantling roadside bombs. "I couldn't stop reading it," said Philbrick. "You can just feel the sand in their hair and on their faces. It feels like he sat down and wrote this from his heart and his mind in one piece."
Booksellers who have long admired John Vaillant for his nonfiction (The Tiger; The Golden Spruce) greatly anticipate his first novel, The Jaguar's Children (Houghton Mifflin Harcourt, Jan.). Vaillant, who has multi-generational ties to Central and South America, writes about a young man named Hector who is trapped inside a tanker truck during an illegal border crossing. "He's got a real interesting sensibility and sense of place," said Jenn Northington from Word Bookstores in Brooklyn and Jersey City. "I'll keep an eye out for that one."
| | |
| --- | --- |
| | |
Two debuts that are historical fiction--and will also be featured on the editor's buzz panel--are Neverhome by Laird Hunt (Little, Brown, Sept.) and The Miniaturist by Jessie Burton (Ecco, Aug.). The Tattered Cover's Cathy Langer said she loved Neverhome and has The Miniaturist high on her to-read list. In 17th-century Amsterdam, a merchant gives his wife a cabinet-size replica of their home; to decorate her present, she hires a miniaturist "who might be the key to their salvation or destruction." Neverhome is about a farmer's wife who dons the uniform of a Union soldier in the Civil War. Langer described "Ash," as she is known among her fellow troops--who may or may not realize her secret--as "an extremely unreliable narrator." The voice is of the time period, and Langer said that even though Ashe talks to her dead mother throughout, the reader "believes everything she says until you find out what is really happening--and then it's holy sh*t."
Also on Langer's radar is Everything I Never Told You, a first novel by Pushcart Prize winner Celeste Ng (Penguin Press, June). It's about a Chinese American family in 1970s Ohio whose favorite daughter dies. "It's one of those books that you just pick up and it blows you away," said Langer. "It's a brilliant, artful view of a marriage and a family."
| | |
| --- | --- |
| | |
Two debuts examine what happens in families when someone receives a devastating health diagnosis. Great Good Place's Caldwell found herself sucked into Five Days Left by Julie Lawson Timmer (Amy Einhorn/Putnam, Sept.), which tells the parallel stories of a wife and mother planning her suicide, and a man whose wife is pregnant at the same time he has to let go of his beloved foster child. In Before I Go by Colleen Oakley (Gallery/S&S, Jan.), a terminal breast cancer diagnosis leads a wife to embark on the mission to find her husband a second wife before she dies--until she starts questioning the sanity of her plan. Oakley, who was an editor at Marie Claire for years and handled the magazine's book coverage, knows about good storytelling.
As a former editor at Houghton, Tom Bouman knows about storytelling, too. His debut, Dry Bones in the Valley (W.W. Norton, July), features a lawman who is dealing with the changes (gas drilling and meth labs, to name just two) in his rural Pennsylvania community when the discovery of a dead body threatens to resurrect secrets that span generations.
Michele Filgate described Sarah Bowlin at Henry Holt as "an editor to watch," and therefore was excited about a debut she edited: The Ploughmen by Kim Zupan (Sept.). The novel is getting buzz both for its story--the complicated relationship between a young Montana sheriff and an outlaw--and the author's backstory: Zupan is one-time carpenter, rodeo rider, smelterman and teacher who has been writing for 20 years.
| | |
| --- | --- |
| | |
And there are two debuts that meld fine prose with cool jazz: The Last Night of the Blue Angel by Rebecca Rotert (Morrow, July), set in 1960s Chicago, and 2 A.M. at the Cat's Pajamas by Marie-Helene Bertino (Crown, Aug.), which juggles the stories of a nine-year-old aspiring jazz singer, her teacher who's planning a romantic reunion and the owner of the famed Philadelphia jazz club The Cat's Pajamas. Bertino won both the Iowa and Pushcart Prizes for short fiction, and as Words' Northington noted, as a Philadelphia native living in Brooklyn, she's one of the store's local authors.
Discovering a great new voice of fiction in your backyard: priceless. --Bridget Kinsella
Correction: Laird Hunt's Neverhome is in fact not his debut--it's his sixth novel.