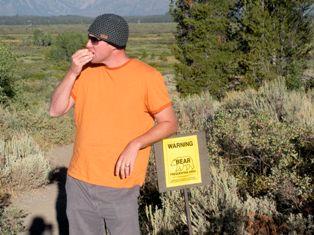 John Brandon has been the Grisham Fellow in Creative Writing at University of Mississippi and the Tickner Writing Fellow at Gilman School, in Baltimore, Md. His work has appeared in the Oxford American, GQ, Grantland, ESPN the Magazine, the New York Times Magazine, McSweeney's Quarterly Concern, the Believer and other literary journals. He lives in St. Paul, Minn., and teaches at Hamline University. After three novels--Arkansas, Citrus County and A Million Heavens--Further Joy (McSweeney's, June 3, 2014) is his first story collection.
On your nightstand now:
The Sisters Brothers by Patrick deWitt, Play It As It Lays by Joan Didion and The Good Soldier by Ford Madox Ford.
Favorite book when you were a child:
Mike Mulligan and His Steam Shovel by Virginia Lee Burton.
Your top five authors:
Joy Williams, Charles Portis, Cormac McCarthy, Barry Hannah and Flannery O'Connor.
Book you've faked reading:
Outside of The Turn of the Screw, which I liked, I've read very little Henry James--nothing against him, just happenstance. When people talk about his books, I smile appreciatively then quickly finish my drink so I have to go fetch another.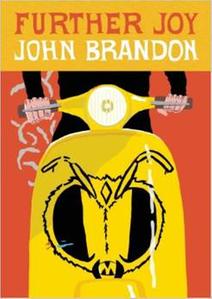 Book you're an evangelist for:
The Sharpshooter Blues by Lewis Nordan, one of the best books I've read.
Book you've bought for the cover:
I replaced my One Hundred Years of Solitude so I could have the one with the green jungle art framed in yellow.
Book that changed your life:
The End of Vandalism by Tom Drury changed my writing life. At the time I read it, I was struggling to put humor on the page without silly punch lines. I was struggling to incorporate the comic without giving up my claim to gravitas. Drury's deadpan answered all my questions.
Favorite line from a book:
How about: "She was eighty-one years old and childishly ravenous and hopeful with a long pigtail and a friendly unreasonable nature." That's Joy Williams, from the story "Traveling to Pridesup."
Which character you most relate to:
That's a tough one. There aren't many main characters happy enough that I can easily see myself in them. I'm generally upbeat, and there's not much I want that I don't already have. But I guess sometimes I feel like one of the boyfriends in a Mary Robison novel. Don't ask me to explain that.
Book you most want to read again for the first time:
Mrs. Hollingsworth's Men by Padgett Powell.